In case you've forgotten, Valentines' Day is inching closer. If you're like us and tend to leave everything to the last minute, don't panic! Instead of spending your weekend treasure hunting through the corners of every shopping centre, we've got a few present ideas that'll perfectly say, 'I Love You'. Relax, kick your feet up and start planning what you'll be writing on the card…

XXL Teddy Bear
Take a leaf out of Taylor Lautner's book from the movie Valentines Day, when he gifts Taylor Swift with a GINORMOUS teddy bear. Although it's a little impractical and kind of like having another human sized figure in the household, boy was that girl happy when she received it. It's the perfect thing to say 'I love you Beary much'.

A weekend getaway
Ok, so maybe the trip to Paris for a romantic holiday may be off the cards this year, but you can still escape from the every day within Australia. There are some great deals on at the moment and the tourism industry has been a bit battered and need our support. Some 'quality time' in a luxe room can be pretty romantic too..
A Mixed Tape
Although a 'tape' is a bit old school, a customised Spotify playlist works just as well! Making a compilation of your better half's favourite songs shows how much you know them. Adding in a couple of your own too will give them some new songs to jam out to while stuck in traffic on the way home from work! Through red lights, idiot drivers and the no-indicators – they'll be thinking of you the whole time.

Long Stemmed Roses
It's Valentines Day – you can't look past roses (especially long-stemmed ones). Buy now and get them delivered, and thank us later.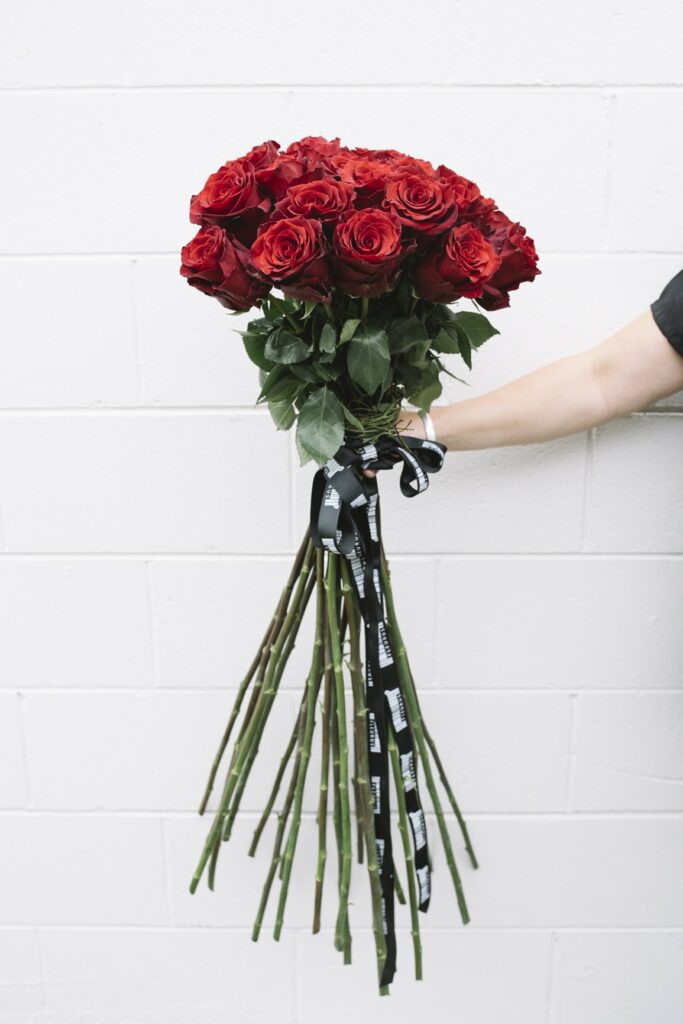 Socks
Don't roll your eyes at us! You haven't heard the fun bits yet! Socks…. which are customised with your face on them! Nothing says 'Be Mine' than handing over a present with your cheesy grin on it. The guys over at PupSocks are our go-to sock designers.

Wine Subscriptions
It's the gift that keeps on giving. Not only will they benefit from a monthly delivery of wine, but you'll be able to enjoy them too! Get ready to explore a wide range of new wines and tastes from regions around the world.