In the suburb that we all associate to The Ekka; The RNA Showgrounds is surely evolving into a popular Brisbane food precinct. You'll find no big chains here, just homegrown favourites and an eclectic mix of independent restaurants. From authentic Asian and savvy street food, to cheese wheel pasta and share boards, it's safe to say that King Street is set to become the King of the Brisbane food scene. With that, we checked out the latest restaurants you should be adding to your 'Need-To-Go' food bucket list.

Il Verde
Where else in Brisbane can you get pasta made in a wheel of cheese? Yes, you heard that right. Il Verde is serving up your daily dose of Italian food from the giant wheel of cheesy goodness every Tuesday and Thursday night. If for some outrageous reason you're not a pasta person, fear not! They've also got a killer variety of Roman-based pizzas, salads and mains.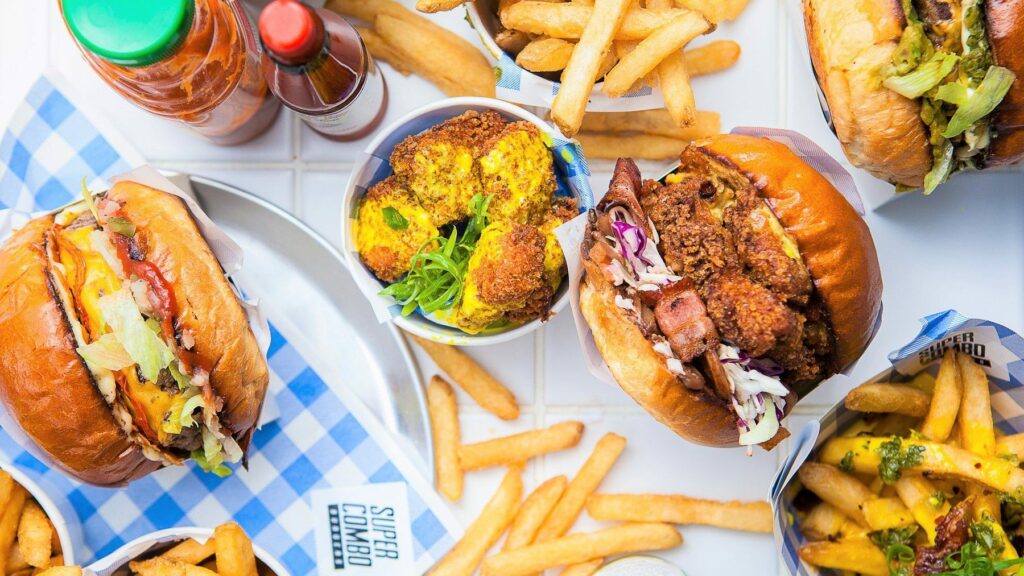 Super Combo
Take a step back in time and reminisce to your childhood when Street Fighter was at the top of its game. With a menu of creatively named burgers including the Electric Thunder, Sonic Boom and Spinning Piledrive, this newest establishment certainly delivers a fun and delicious addition to the area. This burger joint is a complete knockout of the park.

The Lamb Shop 
This Broadbeach staple is taking everything you know about Greek food, and putting a modern spin on it. With a smorgasbord of dishes from lamb souvlaki and hand cut chips with crumbled feta, to a whole slow roasted lamb shoulder *drools* and of course the infamous Greek salad, it is the perfect place for a night of feasting and getting your sheep thrills.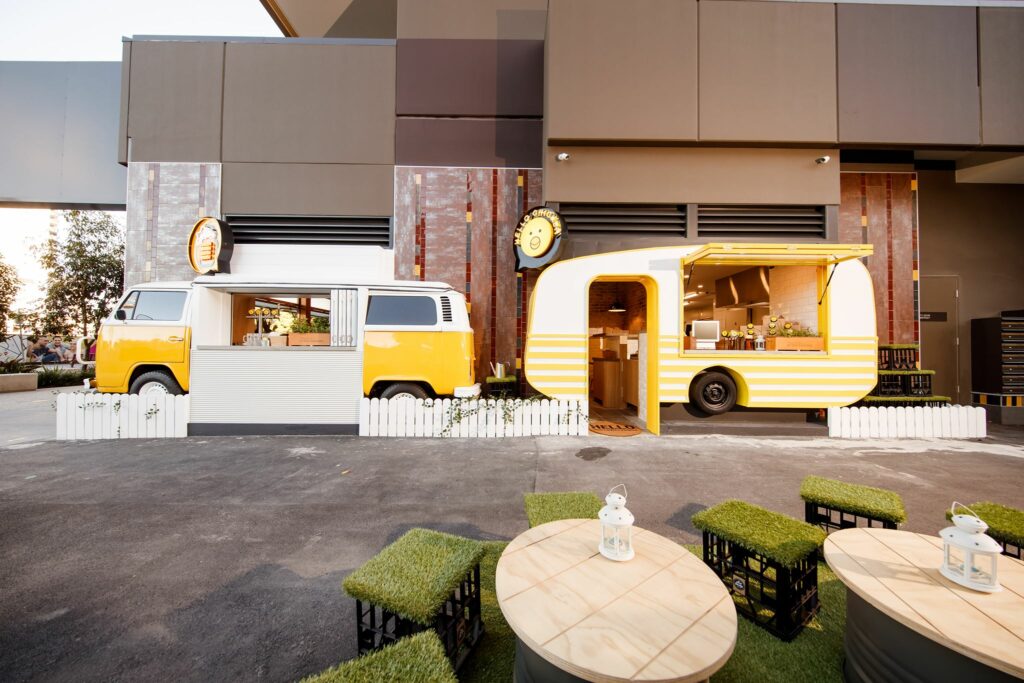 Hello Chicken
Hello? It's me. I was wondering if after all these years you'd like to meet…at the bright yellow Kombi Van on King Street otherwise known as Hello Chicken. Take a seat in the restaurant or grab some Korean-style fried chicken on the run – there's a van for both! There's a range of chook flavours available including Korean Chilli fried chicken, Soy and Garlic, Snow Cheese, Carbonara, and Crazy Hot Chilli so you can let go and get chicken crazy!
Fat Dumpling
If you're wondering what kind of dumplings they do, I think I can answer that with two words: ALL KINDS! If you're a fan of steamed, poached or pan-fried dumplings, and your stomach is grumbling for an array of fillings: Fat Dumpling has you covered. Don't forget to try their mouth-watering dessert of peach spring rolls w/ vanilla bean ice cream.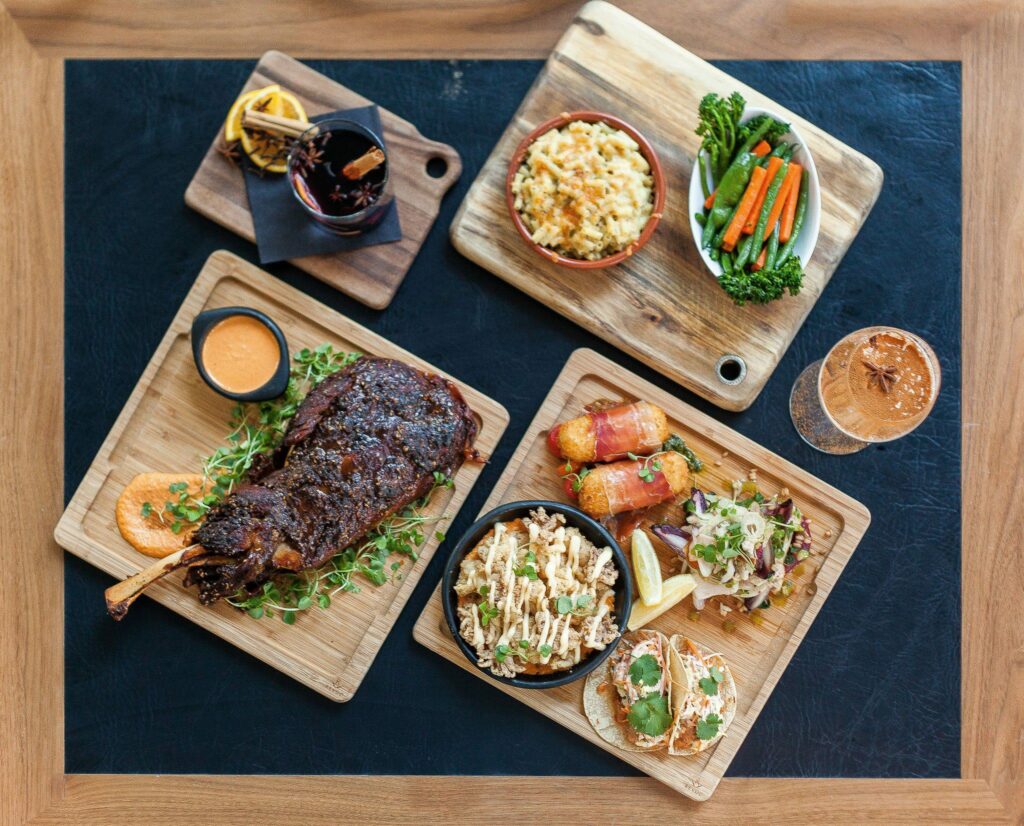 The George Bar & Bistro
You may have heard of these guys living on Eagle Street, but they have now branched out and set up in Fortitude Valley. If you're looking for a magical place to relax with your mates, then look no further than The George Bar & Bistro. Order one of their share boards (or two) while indulging in their amazing wine list – #eatingfortheinsta.

GG's Espresso
Although technically not its own venue, GG Espresso is worth mentioning simply for the gosh-darn good coffee they serve. The outlet of The George Bar & Bistro is the perfect little addition to grab your morning caffeine fix or afternoon snack break. For those who like to linger, you can also grab a sit-down breakfast and watch the bustle go by.

Sushi & Nori
Sushi & Nori is not your average sushi venue. Serving up premium dishes, it's a hot-spot for avid sushi fans with favourites like the Tiger Roll, Salmon King and Grilled Kingfish on offer. The Modern kaiseki menu is an unforgettable experience of Fusion Japanese with beautifully presented plates like the truffle tuna tartare and Chirashi tower.