Looking for some comfort food? Then a bowl of piping hot, soft noodle soup is just the thing for you! From students looking for budget eats, to food junkies fantasising over savoury and steamy broth, we've got your guide to some of the best ramen eateries in Brisbane. Arigatou gozaimasu, did you say? You're welcome.
Genkotsu Ramen
Located in both the Runcorn and Toowong suburbs, Genoktsu Ramen is known for its authentic pork-broth noodles. The chefs at Genkotsu use traditional Japanese methods in creating their dishes – broth is boiled for more than 12 hours and flavoured boiled eggs are marinated overnight. The diner also offers nine different ramen dishes to suit all types of palates, so you'll definitely be spoiled for choice!

Taro's Ramen
Located at Ascot and the Brisbane CBD, Taro's Ramen has been recognised as one of the best ramen restaurants of all time. Using only the finest locally-sourced produce, coupled with homespun noodles, a bowl of Taro's ramen is sure to thaw your heart out. Patrons can choose either the tonkotsu, shio, shoyu or other delicate broth bases, and add on toppings to spice up the dish!
Wagaya
Located in the Valley, Wagaya is known for offering a variety of ramen choices that keeps their customers coming back for more. Aside from the traditional offerings, they also have the Sichuan speciality, Tantan miso ramen, kimchi salt-based ramen and scallop miso ramen. For those who take their ramen seriously, you can't miss Wagaya. SO. MANY. OPTIONS.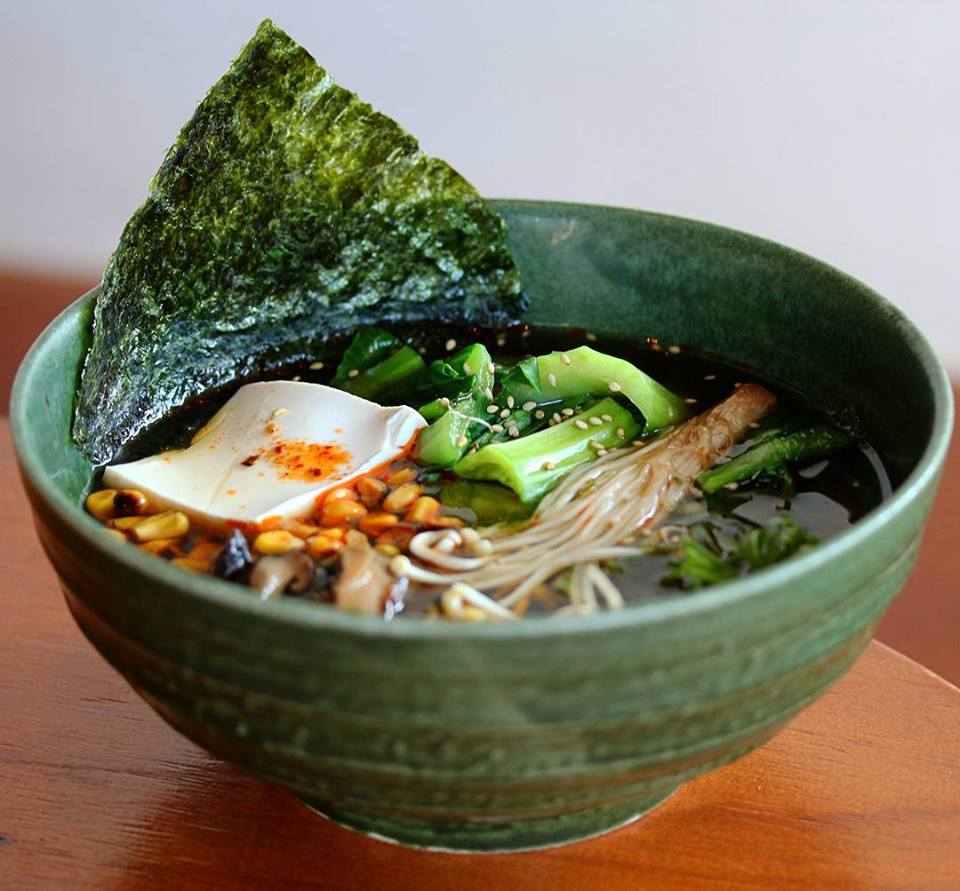 Hai Hai
Known as the relatively new kid on the block, Paddington's Hai Hai Ramen has quickly established itself as one of the most innovative joints when it comes to bowls of noodle soup. The menu features three types of ramen in two styles of broth – soy or salt-based. Hai Hai's vegetarian ramen with kelp and shitake broth, tofu and greens is also a definite must-try for both vegetarians and meat-eaters!

Ramen Champion
Recognised as a Sunnybank favourite, Ramen Champion never fails to dish up large bowls of noodles to cater to those with voracious appetites. The restaurant offers Brisbane's only giant ramen challenge – a humongous large bowl of broth, noodles, meat and egg that only 10 percent of eaters can finish. If you're only looking for a regular bowl, try its signature 'Champion Ramen' dish that consists of pork bone soup with flame-grilled chicken and vegetables.

Hakataya Ramen
You know a ramen place is good if it's been hanging around for more than 20 years. Akin to a Brisbane icon, Hakataya Ramen is popular with both locals and tourists alike. If you like it hot, they serve up pork noodle soup with a spicy variation, coupled with offers of free 'noodle refills' when you have leftover broth! Be sure to grab yourself a hot bowl of nourishing goodness at any of their six locations in Sunnybank, Garden City, Eight Mile Plains, Indooroopilly and Brisbane City.
Motto Motto
Next time you're in Garden City or Chermside, be sure to make a beeline for the counter at Motto Motto. The restaurant's Tonkotsu Ramen soup comes with a 12-hour pork superstock, pork belly and egg, with the option of classic, red or spicy sesame style. The good news is Motto Motto offers shoppers with high-quality Japanese cuisine, but at affordable prices and with the option for takeaway. So, you can have delicious ramen anytime and anywhere!

Men Ya Go
Why fret about men when you can have ramen instead? For a simple menu of ramen and donburi, both city workers and families flock to Men Ya Go for lunch. Tucked in and around on Albert Street, the Garlic Shoyu Tonkotsu and Spicy Minced Chicken Tonkotsu are essential must-haves if you're a first-timer. A little tip: 'spicy' definitely means spicy at Men Ya Go.