Whether you're super busy and need to put on makeup on the go, or travelling and want to save space for all your new purchases, I've found the best makeup multitaskers to throw in your bag. I am talking space-savers, and products that do double duty so you can get the most bang for your buck.
1. Trinny London
I don't know about you but I've been wearing way less makeup since Covid forced us to all work from home. I've also gotten a lot lazier when I do choose to put a face on, always choosing whatever is quick and easy. This is where Trinny London (main picture) comes in. Founded by legendary style maven Trinny Woodall, the brand is focused on products that you can pop on easily, with your fingers to help add a little glam into your routine as fast as humanly possible. Seriously, a whole face for me takes five minutes with Trinny London products. Best still, they come in these little T-Pots that are stackable, making them perfectly purse friendly. Featuring products designed to cover the lips and cheeks, and others designed to enhance your natural beauty, this brand is a game changer when it comes to makeup on the g0.
2. Charlotte Tilbury Instant Look In a Palette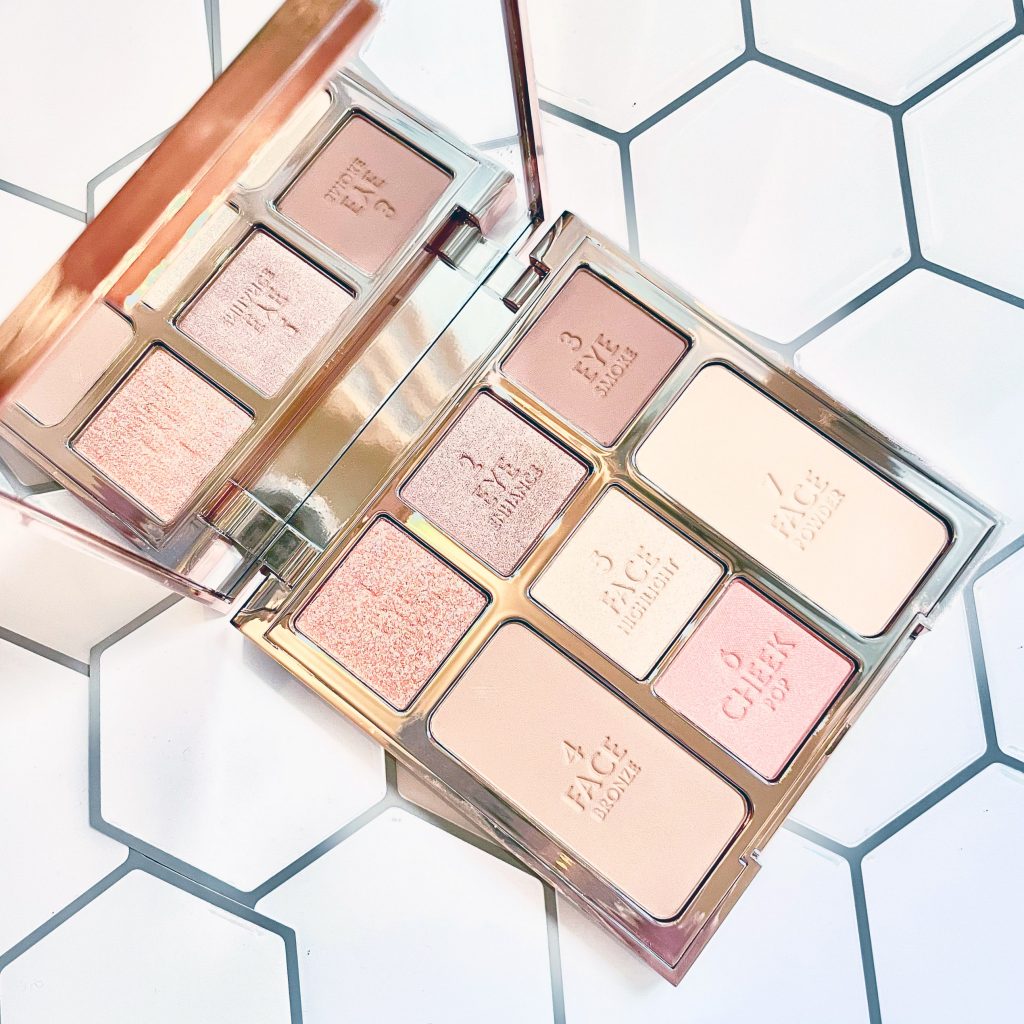 This is the queen of all makeup multitaskers because as the name suggests, the Instant Look In A Palette features an entire look in the one compact. I'm not talking some basic look either: a full crease, lid, smoke three-shade eyeshadow look; skin perfecting face powder, cute AF blush, shimmery highlighter and a bronzer to add a goddess glow. PHEW that's a LOT of products, and I am obsessed with the finely milled powder that glides on super smooth. Going on holidays? This one palette is all you need. Get asked out for surprise post work drinks? With this in your purse, you've got a full face option to take you from day to night. Each colour in the palettes are perfectly matched to each other, so you have a cohesive look. There are several palettes available but my favourite is the Pretty Blushed Beauty (pictured.)
3. Fenty Beauty Match Stix
Hello magnets! When Fenty Beauty first launched they were all about their hero Match Stix products – beauty buys in stick form, that stick together with magnets. Concealer, blush, highlighter, contour, even brushes, in magnetic tubes, perfect to slot in a handbag and touch up on the go. Super creamy formulas in stick form mean you basically just draw on your face for makeup perfection. Need some blush? Draw it on, and buff out with fingers. Concealer? Draw that on too. Then pop your little bundle of Stix in your bag and go.

4. Stila Putty Blush Bronzer Duo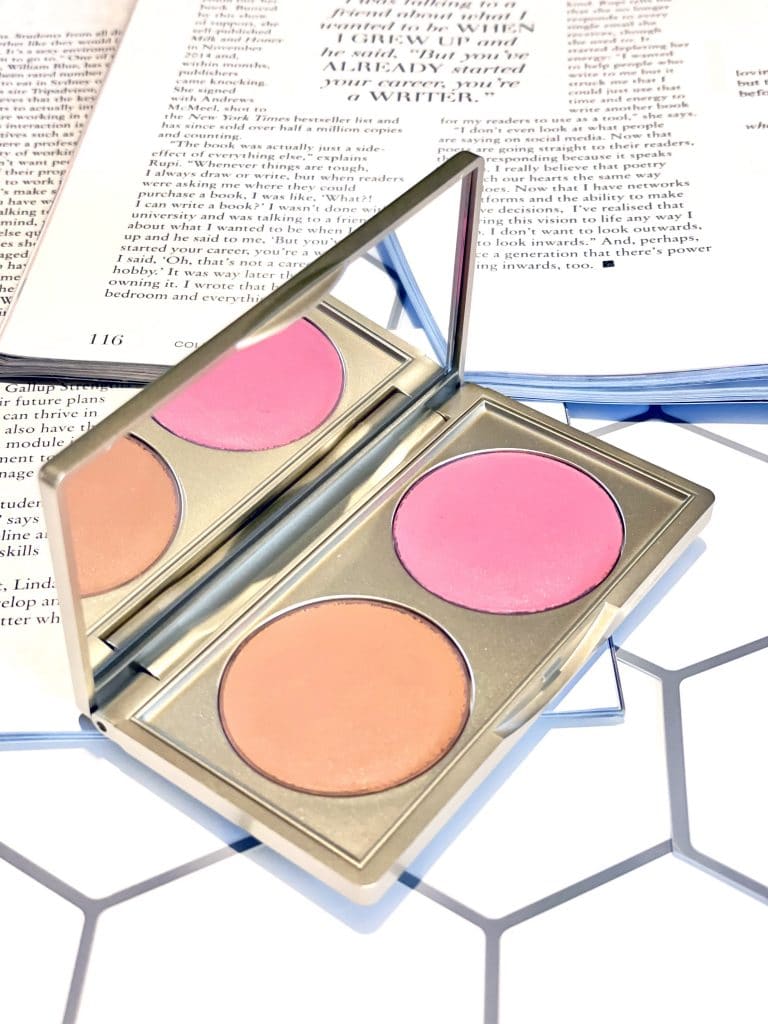 I love a good twofer product and this one made my heart happy. Stila's Putty Blush/Bronzer Duo is a great space saver product. When you're out and about, the last thing you want is a massive bag full of single products so this duo is ideal. Infused with macadamia oil, these formulas have texture and pigmentation to die for and can be applied easily (and, as I found out, to great effect with fingers if need be!). Buildable colour gives you a natural flush, and it's also got a great sized mirror for travel-friendly application.

5. Bobbi Brown Pot Rouge For Lip & Cheek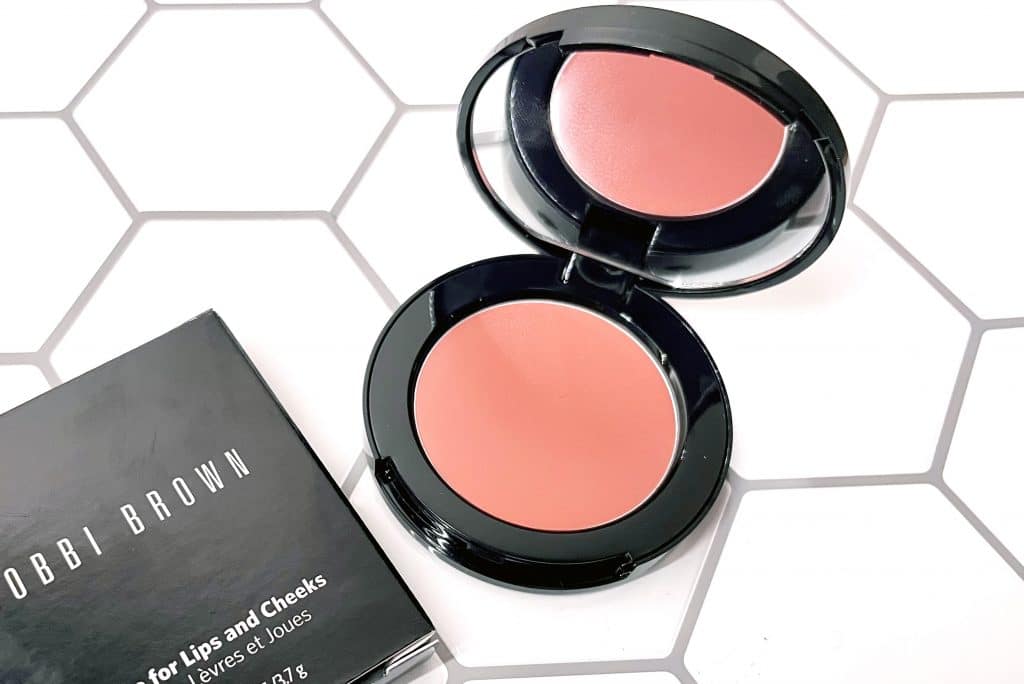 Speaking of twofer products, I LOVE it when a product does double duty. Meet Bobbi Brown's Pot Rouge For Lip and Cheeks. This is another one ideal for those who want to ditch the brushes and apply makeup super easily with your digits. This creamy formula presses effortlessly onto cheeks, and dabs onto lips for a natural flushed and lip stained look. I actually got loads of compliments on how happy and healthy I looked wearing the Powder Pink colour, so I call that a win.