You're craving pizza. You're trapped in the Big Brisbane City, and you don't know where to go. You don't mind if there's pineapple on it at this stage, you just need pizza. Your prayers have been answered. Here is the most poppin' and lockin' pizza places on this side of the planet.  
A moment of silence please for our lord, saviour & fallen comrade, Ribbetts. You filled our hearts and mouths for decades, and South Brisbane will never be the same. Rest in peace, O' Great One. Props to all those with fond memories of Ribbetts.  
Now here's our top 5:
5. Tomcat
This one surprised me. To be honest, I didn't even know they did food until recently. And this was when my taste buds saw the light! It turns out they don't just do a  mean beer and killer music. Nay, they've got pizza in the oven too. And it's coming at you with flavour you can't imagine. Yet.  
Have a bite and you'll be coming back for more. Free pool Sunday, Monday & Thursday.
Location: 1/210 Wickham St, Fortitude Valley QLD 4006 
Website: https://www.tomcatbris.com.au/ 
Price: $15+
4. Boundary Hotel
The Boundary Hotel is great for drinks, pool and live sport. But if these things don't float your boat, they also have a hidden ace up their voluminous sleeves: A killer kitchen.  
You can actually taste the woodfire flavour. And they don't skimp on toppings. Even the vegetarian four cheese flavour will have you standing a meter away from the table,  trying to pull a piece away, and the cheese just keeps on stretching.  
Drinks-wise, they also have the biggest range in the area, including dark stuff like Guinness on tap. Be there or be square.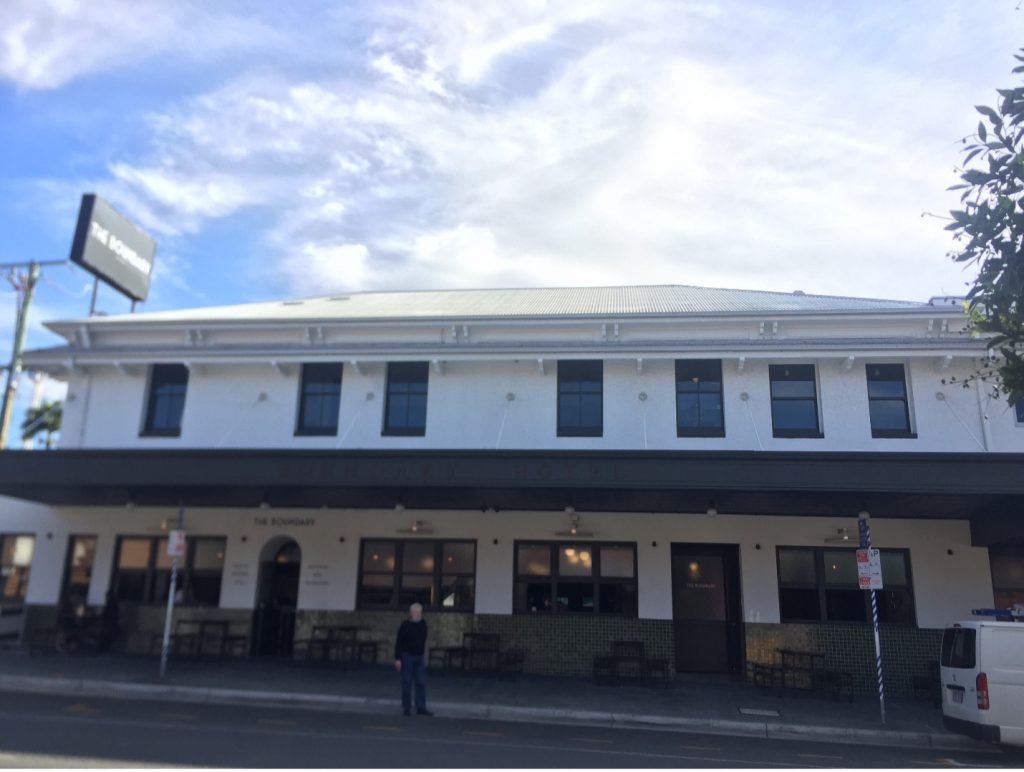 Location: 137 Boundary St, West End QLD 4101
Ph: (07) 3844 6504 
Website: https://theboundary.com.au/
Price: $15-25+
3. The Cave Inn
It has become somewhat of a weekly ritual for my friends and I to skate over to  The Cave and gorge ourselves silly. And it's obvious why. 
The pizzas are crazy, packed with quality ingredients and oozing with flavour. Add in the free arcade games and the amazing beers, and it's just too good to pass up.  
The flavours of pizza and calzones available are numerous & unique – you can't find anything like it anywhere else in Brisbane. The Cave also offers amazing music gigs most days, and the staff are cool and friendly. I can't recommend this place enough and will continue to do so until everyone in Brisbane knows about this incredible spot. It can be hard to find, but if you find yourself in a weird industrial area, you're in the right spot. Look for the decrepit old Broadway Theatre, The Cave Inn is tucked in across the road.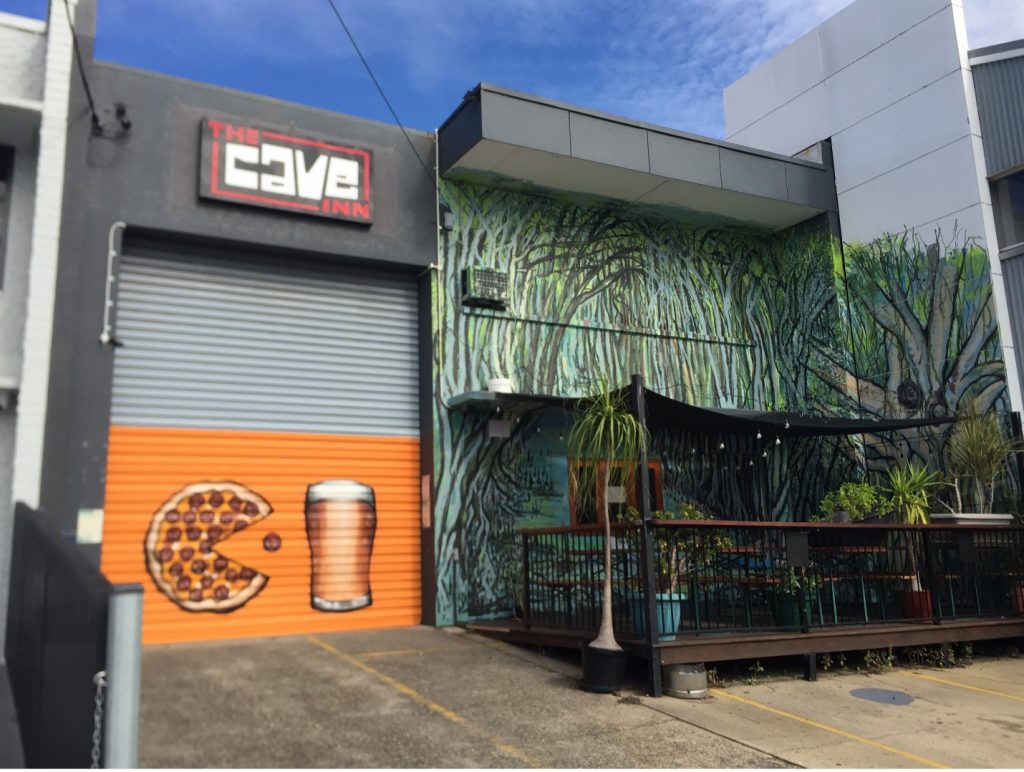 Location: 47 Balaclava St, Woolloongabba 4102  
Website: https://www.thecaveinn.net/
Price: $20+
2. Redstone Pizzeria & Bagelry Cafe
It was hard to decide between the top two entries on this list. Redstone is INCREDIBLE. The flavour, the explosion of toppings. It has it all.
It is all hand-made using traditional techniques (I'm talking cool dough flips and the likes), and you can really taste the difference. And feel it. Redstone's crust melts in your mouth. They've been open for years, and once you try them out, you'll be coming back for years too. 
Don't just try the pizza here. Try everything. Seriously, eat your way through one end of the menu to the other and you'll have zero regrets. Generous portions and quality pizzas are the name of the game here.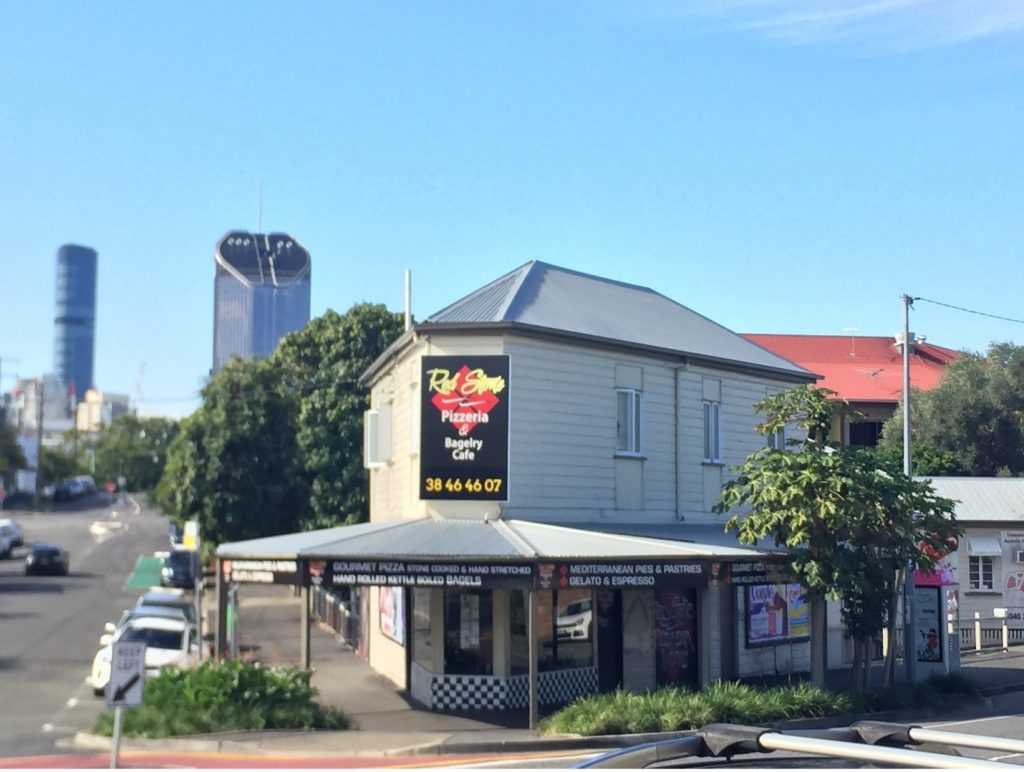 Location: 104 Vulture St, West End QLD 4101
Ph: (07) 3846 4607  
Website: https://redstonepizzeria.com.au/
Price: $10+
1. Little G
Little G has moved from their beloved Dutton Park location, into the heart of The Gabba. Situated in the suave new Drapery development, Little G have continued to carve out a name for themselves when it comes to quality pizza.
Come get your ear talked off from owners, brother & sister business aficionados,  George and Danielle. The banter isn't the only thing that's quality here, as you'll find out once you jump onto the flavour train. The dough is hand-rolled, the macaroons dissolve on your tongue and the drinks range from craft beers to decadent wines. 
George is using cheeses with names so long, you can't even pronounce them. And they stretch even further. Stringy cheese isn't the only thing holding Little G as the number one contender – do yourself a flavour-favour and get anything with seafood on it, or grab the spicy pizza and call it a day. You'll be dreaming about the pizzas from Little G, and all other food will be ashes in your mouth. THAT's how good this is.  
It's the type of place which will have your relatives begging you to take them back there every time they visit town. Because they've been dreaming of the pizzas too.  
They regularly change up the specials too, and each one is better than the last. Go to  Little G. If it's the last thing you do, go. There's even a Tesla charger round the back if you've got one. 
Perfect for dates, solo munchies or comfort food at home. Little G is the flavour you need for any situation.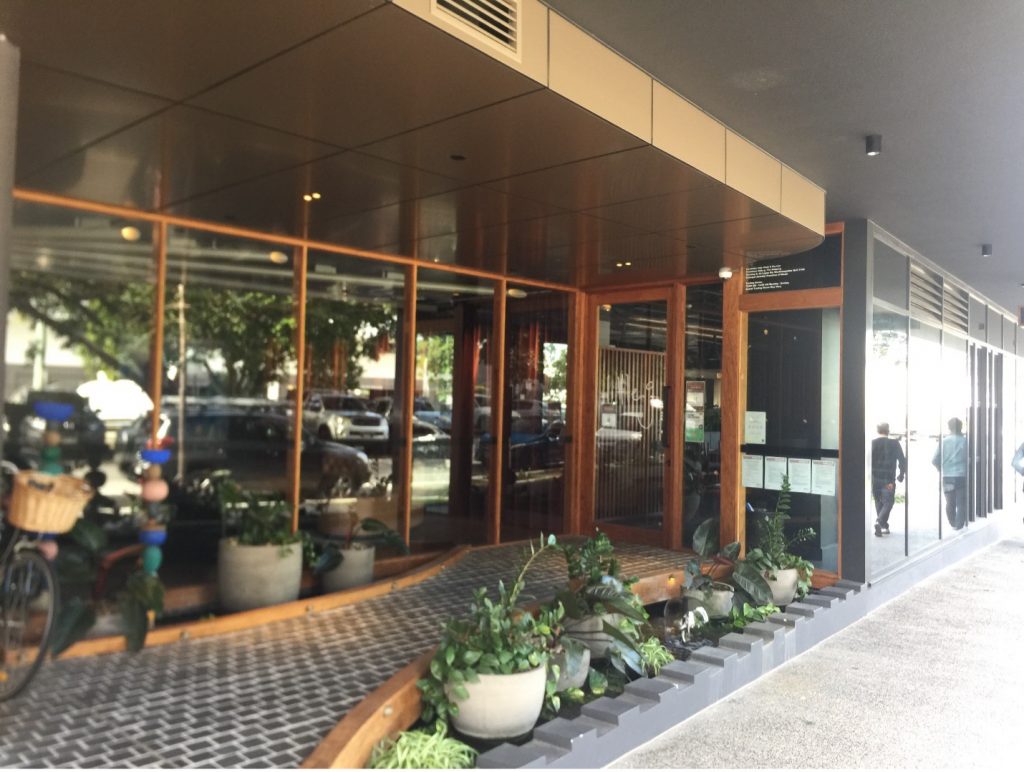 Location: The Drapery, 64 Logan Rd, Woolloongabba QLD 4102
Ph: (07) 3846 7713 
Website: https://www.littlegpizzeria.com.au/ 
Price: $20+
Latest posts by Hayden Mills
(see all)