Even the most well cared-for skin sometimes needs a boost that can only come from a good face mask. It's the most simple way to ensure your skin gets a quick infusion of top quality ingredients to ensure that your skin is in its healthiest condition, and simplifying your nightly routine.
Masks have so many uses, from delivering all-in-one serum cocktails to the skin, de-puffing, energising, evening out skin tone, exfoliating, nixing fine lines, not to mention the relaxation benefits. Here are my top choices for skincare masks, and the benefits of each.
Aceology Firming Peptide Hydrogel Masks, $69
Aceology burst on the scene with a wave of influencers touting their products and since then they've gone from strength to strength. They're now the one of the biggest go-to names when it comes to masks thanks to their Firming Peptide Hydrogel Masks. A unique gel two-piece mask, this treatment hugs your facial contours and features six peptides to tone, brighten, smooth, firm and deliver antioxidants to your skin. Apart from being incredibly Insta-worthy, the masks are also incredibly soothing. Don't have time for the whole face mask? They also come in handy Deep Hydration Watermelon Glow Eye Masks! Honestly Aceology gets my MVP of the skincare world because the range of masks is so wide, and treats so many skin concerns.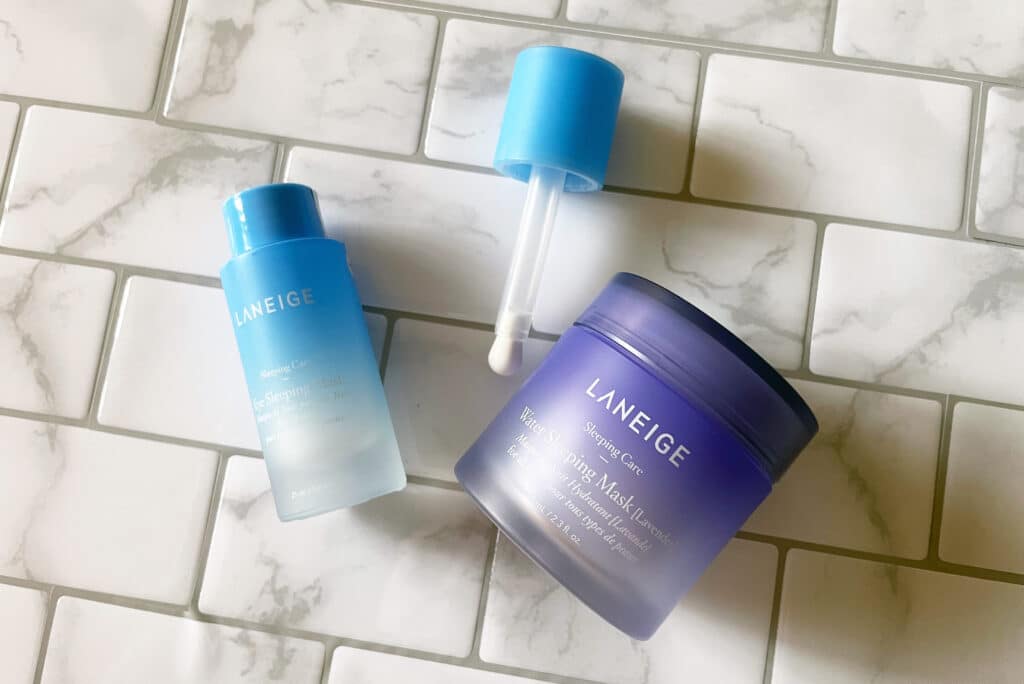 Laneige Water Sleeping Masks from $19
The next big things in the skincare mask world are sleep masks. A mask that you leave on that does its best work while you are sleeping? Yes please! Laneige's original Water Sleeping Mask is one of my most recommended products because you pop it on over your night time skincare products and the next morning you wake up with soft, bouncy skin. I've recently added the Eye Sleeping Mask to my routine, thanks to some puffy eye issues and it's going down a treat. I wake up WAY less tired-looking after popping a bit of this on before bed.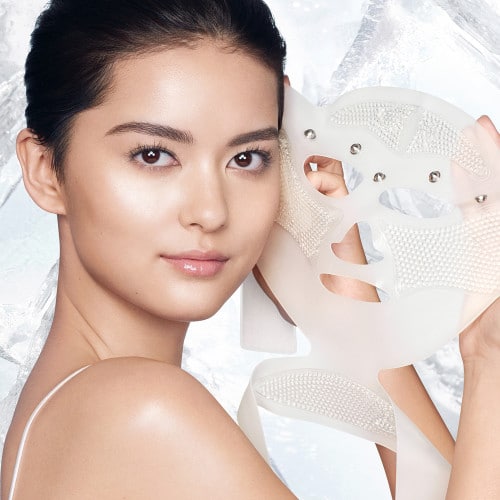 Charlotte Tilbury Cryo-Recovery Mask, $90
Speaking of fixing puffiness, this new offering from Charlotte Tilbury is a breakthrough. The Cryo-Recovery Mask reusable silicone mask uses cryotherapy (really cold temperatures) to reduce inflammation, puffiness and encourage blood flow. Featuring cooling gel beads on the inside of the masks, as well as metal bead acupressure points, this mask helps targets specific facial areas that are prone to puffiness and helps to nip it in the bud. Using the mask is super easy: just pop it in the freezer for a minimum of 30 minutes before use, then pop it on and wait. It secures to your face using velcro straps and is going to be a cooling summer lifesaver as the mercury rises. Ideal for pre-holiday-event de-puffing.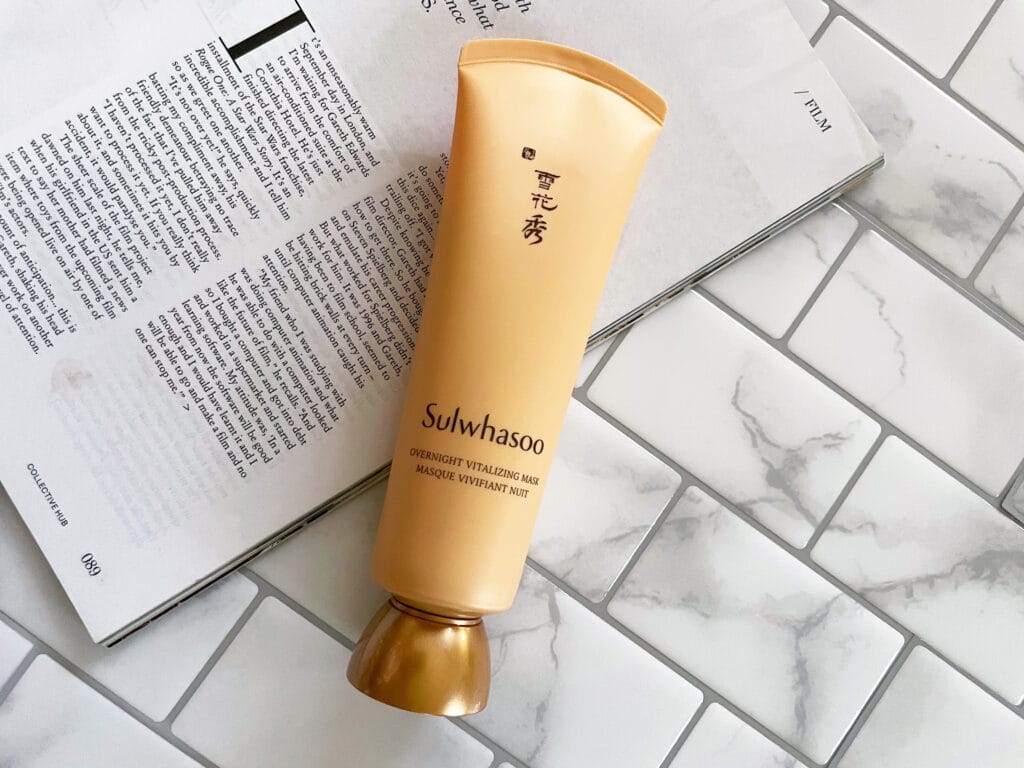 Sulwhasoo Overnight Vitamising Mask, $55
The new name in luxury beauty is Sulwhasoo and the Overnight Vitamising Mask is definitely one of their hero products. Formulated with Korean medicinal herbs, this K-Beauty product awakens a radiant looking skin with nourishing moisture and herbal extracts. It's another one of those leave on before bed masks so using it couldn't be easier. A small amount goes a very long way with this one, so it will last ages and feels oh-so-decadent.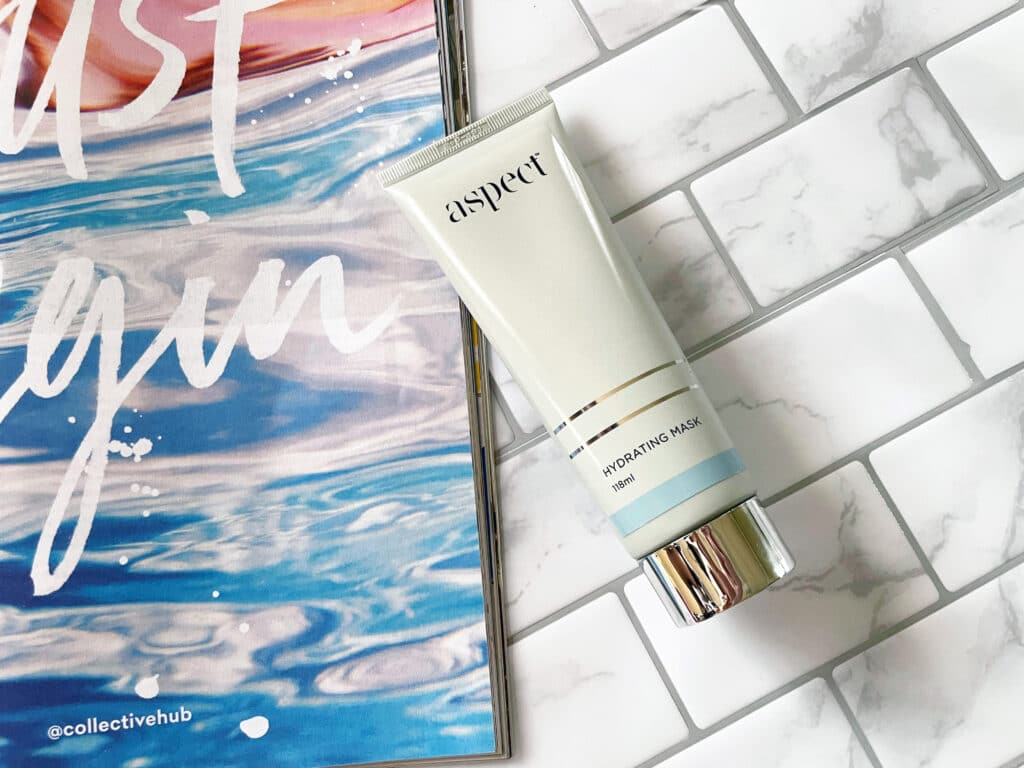 Aspect Probiotic Mask, $62
Get used to hearing probiotics when it comes to skincare, as they're the new 'it' formula and Aspect is leading the pack. A best seller, Probiotic Mask combines nourishing shea butter with a soothing blend of botanical oils including olive oil, argan oil and sunflower seed oil. This luxurious mask is also infused with a probiotic known to calm and soothe while protecting skin from external free radicals.Full of antioxidants, this cream helps maintain hydration and nurture skin. Not to mention that this gorgeous mask makes your skin feel darn amazing after.
Cosmedix Detox Activated Charcoal Mask, $76.50
Summer means sweat and sweat means say hello to seasonal clogged pores. That's when you need to incorporate a detoxifying mask into your routine. Ultra-purifying and uber gentle, Detox Activated Charcoal Mask works like a magnet to draw out pore-clogging dirt, oil and daily impurities while cleansing away age-accelerating pollutants for a flawlessly fresh, smoother-looking and clarified complexion.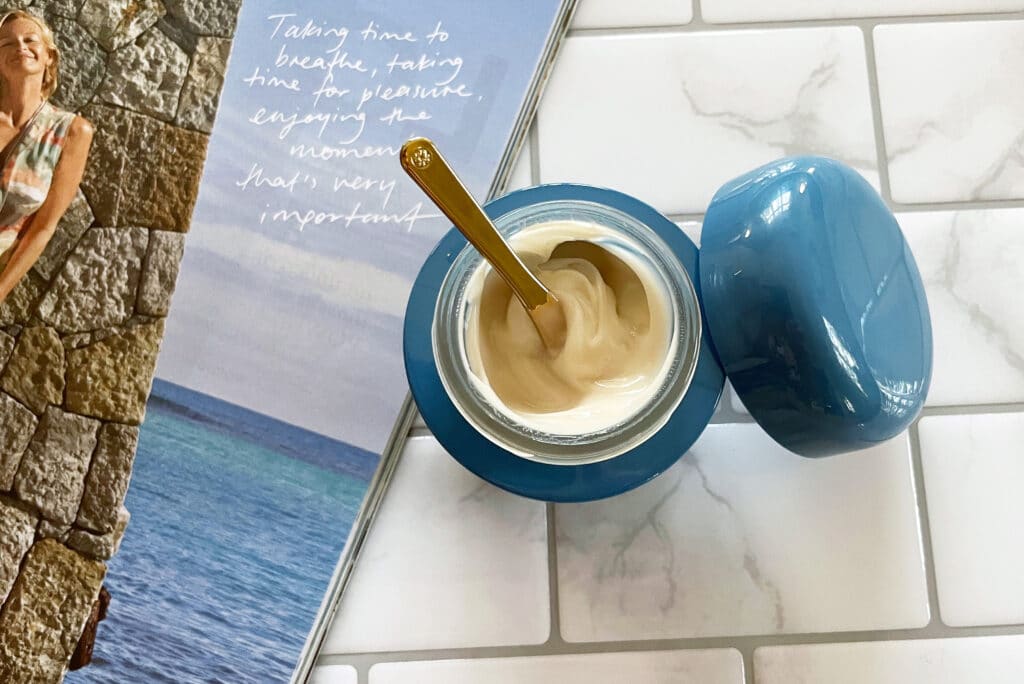 Tatcha Indigo Overnight Repair, $125
Although not marketed as a mask, this essentially operates in the same way as a sleep mask. Tatcha Indigo Overnight Repair is a hybrid serum-moisturiser treatment to help calm and soothe irritated skin. Ceramides to help strengthen the skin's barrier and mondo grass root to help balance its microbiome for a healthy glow. Designed to be used as a nightly treatment to help maximise your skin's nightly renewal process. This is one of my new favourite products and a little goes a long way. Also there's something super luxe about Tatcha packaging, and using their products always feels like a little self-care ceremony just for me.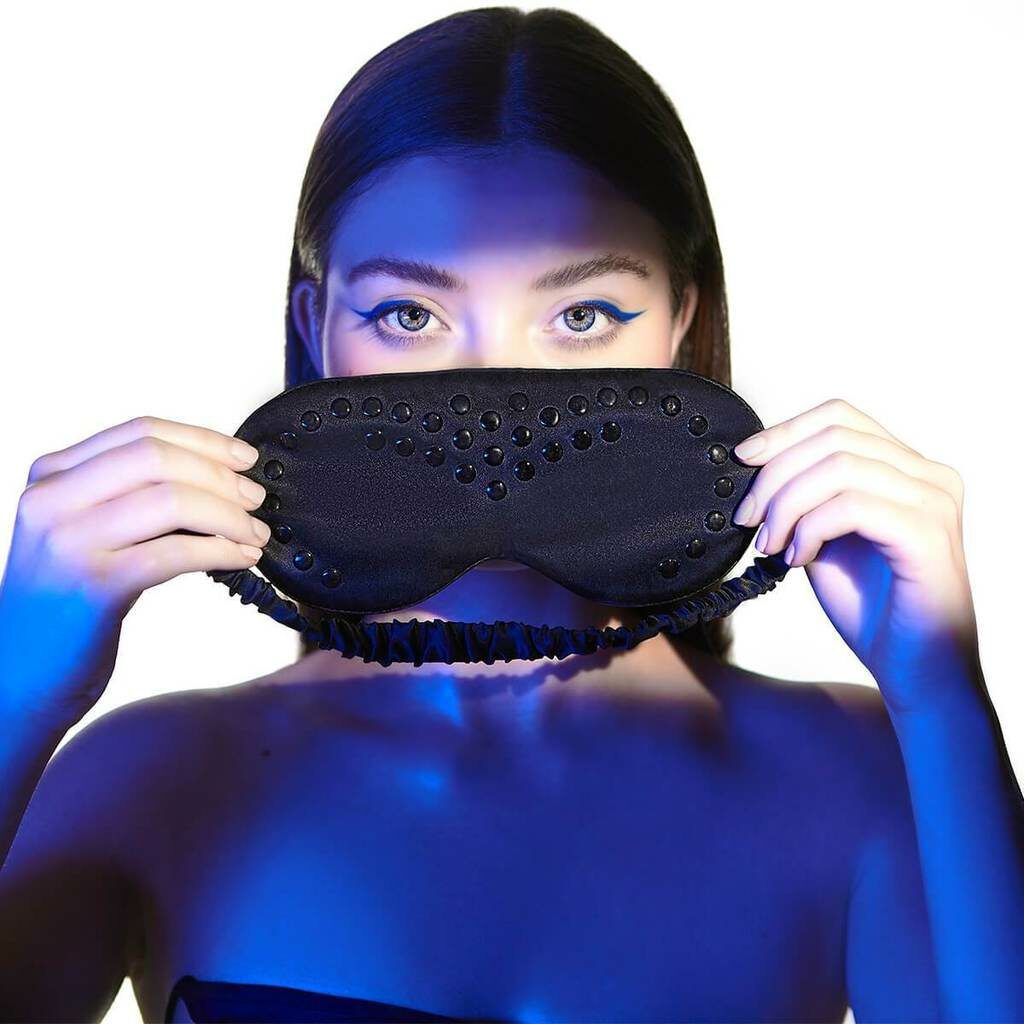 CurrentBody x Dr Harris Anti-Wrinkle Sleep Mask, $155
The CurrentBody x Doctor Harris Anti-Wrinkle Sleep Mask a very different type of mask you can use over and over again. This is the world's first anti-aging silk sleep mask. Created by Dr Steve Harris, one of London's leading aesthetic practitioners, this mask features carefully placed silicone dots to help prevent your face from creasing in your sleep and also to stimulate nerve endings in your face to promote relaxation. I was very skeptical at first but a few uses of this mask had me believing. I could actively feel my "sleep face" changing to be more neutral and less creased, and it really helps to relax my face on the way to slumberville. As someone who always sleeps with an eye mask, the Dr Harris Anti-Wrinkle Sleep Mask has completely upped my sleep game.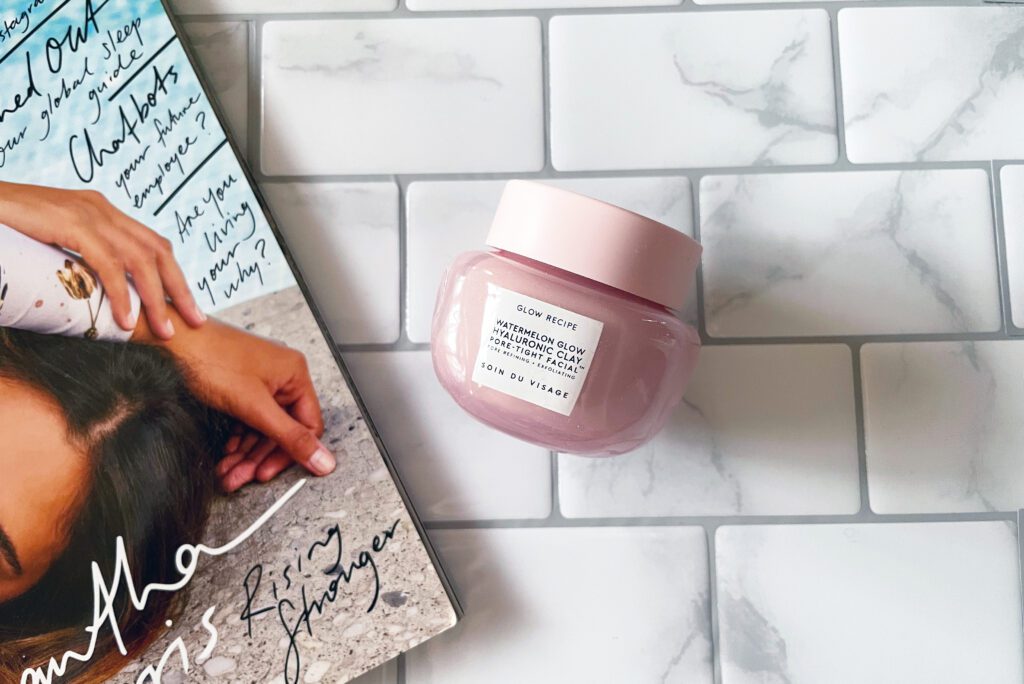 Glow Recipe Watermelon Glow Hyaluronic Clay Pore-Tight Facial, $60
Traditional clay masks can be drying buthttps://www.mecca.com.au/glow-recipe/watermelon-glow-hyaluronic-clay-pore-tight-facial/I-049739.html" target="_blank" rel="noreferrer noopener"> Glow Recipe's Watermelon Glow Hyaluronic Clay Pore-Tight Facial has turned that on its head, delivering a burst of hydration. The clay contained within is infused with hyaluronic acid so it clears pores at the same time as ensuring skin remains plump and bouncing. Paired with pore-purifying BHA, smoothing PHA, brightening watermelon enzymes and extract, as well as micro-exfoliating blueberry seed powder, this mask unveils clear, baby-soft skin in five minutes. Not to mention the fact that it smells divine and is soothing AF on the skin.