The Crown Hotel in Lutwyche has recently reopened after a massive $2.4m renovation. The historic hotel has had a massive facelift, and has also gained the addition of a beer garden and heritage pavilion.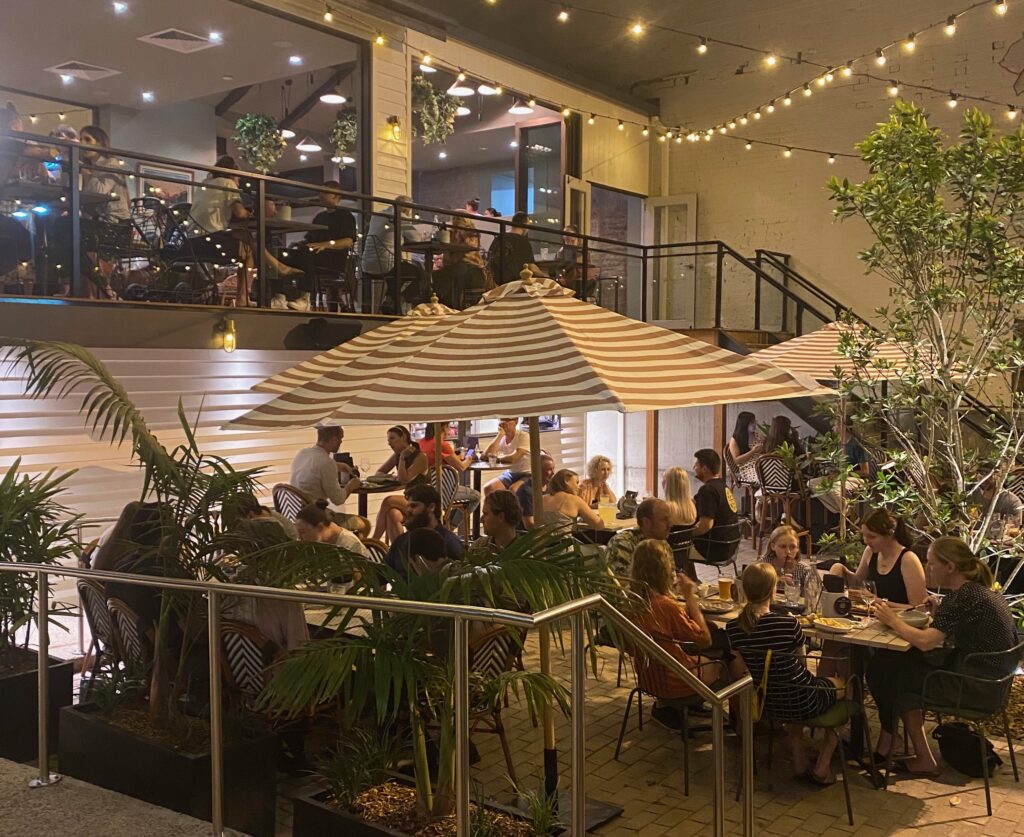 Not only has the 140-year-old pub had a facelift while keeping its historic character, but the venue now also boasts a fantastic beer garden and heritage pavilion. The pub will also launch a new menu, weekly specials and entertainment helping to make it a great place for the local Brisbane community to come together.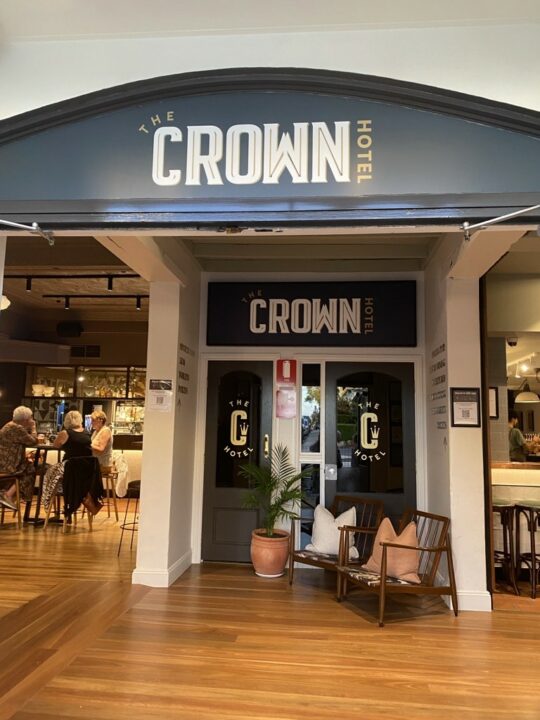 The Crown Hotel is operated by Australian Venue Co. and COO Craig Ellison is thrilled to be re-opening such an historic venue for the Lutwyche community.
"Lutwyche needed something a bit special, and we're happy to create that for locals. It brings the drinking & dining experience you'd expect at a trendy pub in the city, but without losing the casual charm of a neighbourhood hangout," he said.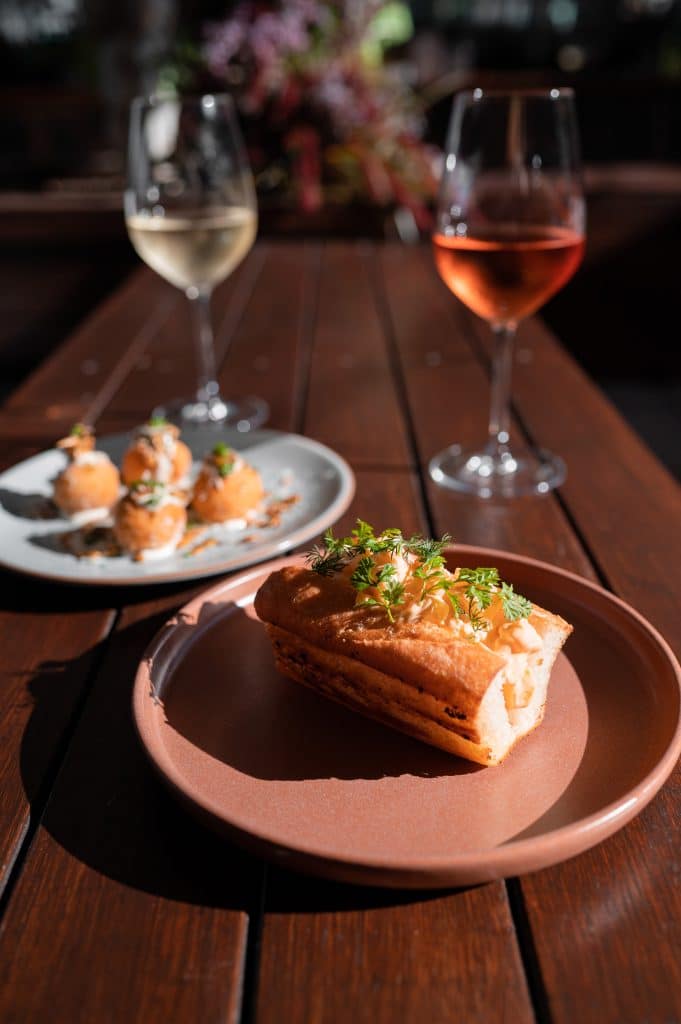 The new food menu by Executive Chef Dylan Kemp and Head Chef Jamie Blake offers a balance of high-quality pub classics as well as on-trend casual dining options. Starters & sharing dishes include Prawn Roll with spiced mayo, Fried Halloumi with strawberry, balsamic and cracked white pepper and Beef Tartare with salt & vinegar chips, burnt shallots and pickles.
Mains include bistro dishes such as Confit Duck Leg with celeriac, green lentils and kipfler chips alongside perfected pub classics like the Chicken Parmigiana, Chicken Schnitzel with red cabbage & apple slaw and a selection of steaks, with choices of sauces and toppers such as grilled prawns, salt & pepper calamari and half a Moreton Bay Bug. Those looking for a healthier option can choose from Queenslander Catch of the Day, Tasmanian Salmon, Roasted Cauliflower Salad and Kent Pumpkin Salad.
A sweet line of up of desserts Whipped Baked Cheesecake with strawberry and salted shortbread, Vanilla Bean Crème Brûlée with Grand Marnier berries and Chocolate Brownie with hokey pokey gelato and espresso caramel.
We paid a visit to the Crown Hotel and absolutely loved it. There was a fun mix of family-friendly ambience and live music vibes. Although it was busy for the opening weekend celebrations, staff were relaxed, friendly and helpful.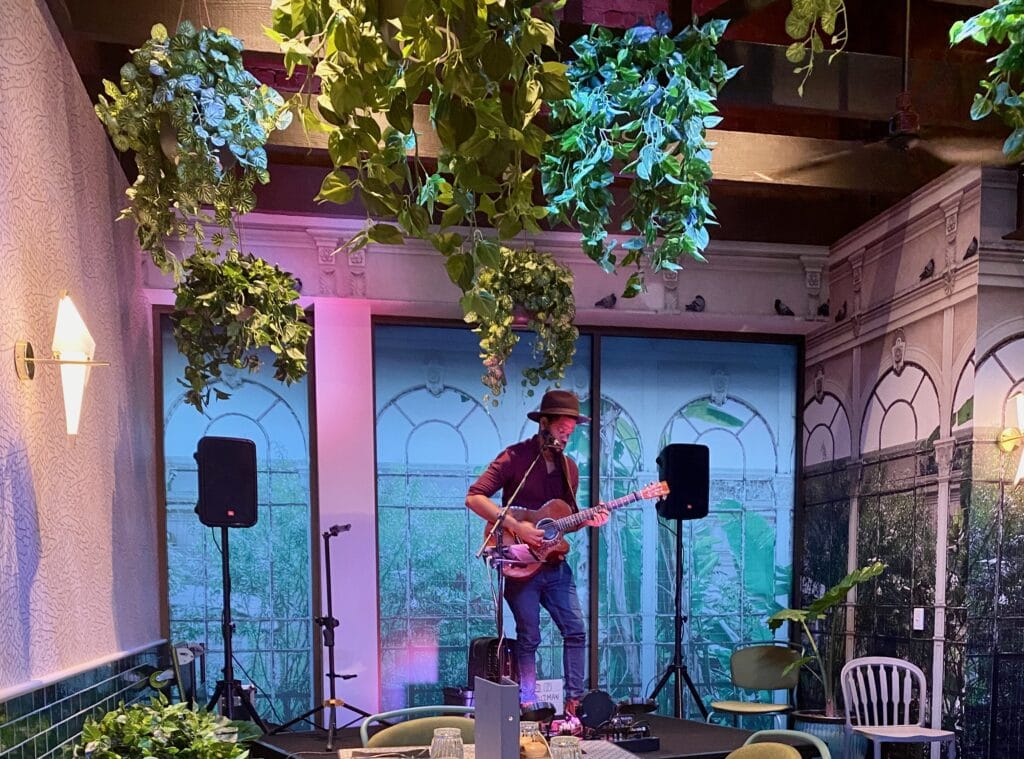 The Crown Hotel has embraced the latest technology, including an app that allows you to order and pay directly from your phone (although waitstaff are also happy to take your order directly).
Our food came out fast, fresh and hot. I ordered a sirloin steak with truffle butter and a Moreton Bay Bug topper. The steak was cooked to perfection, and the bug was seasoned well to provide a perfect flavour complement to the steak.
Overall – it was a great night with some great food and a fun vibe. Will definitely be back.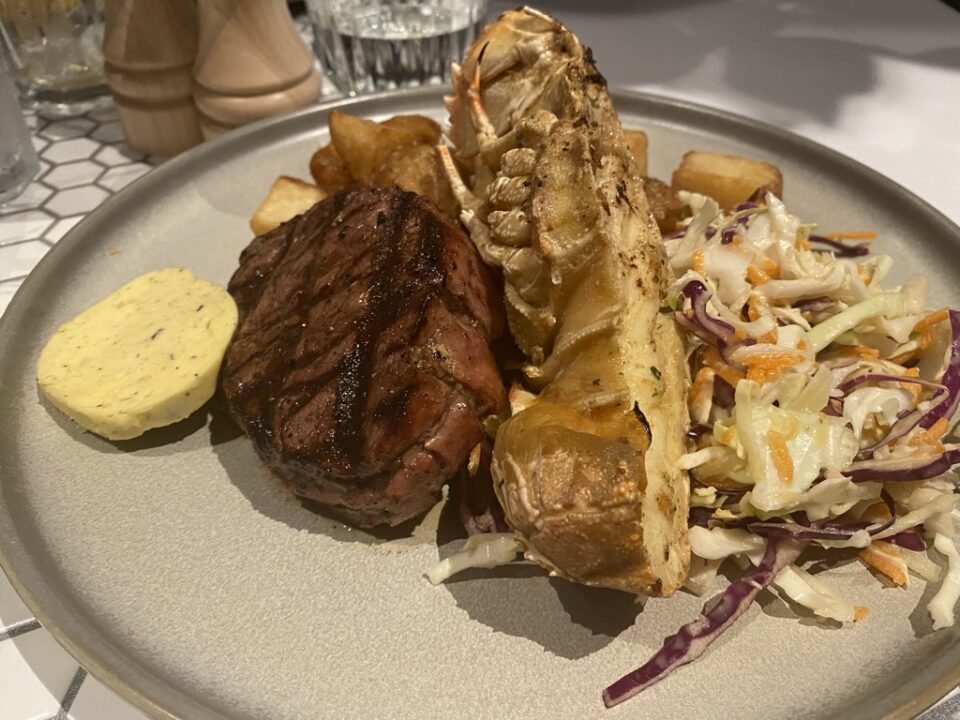 To find out what's on or book a table, visit https://crownhotelbrisbane.com.au