Showing up at Kailo Medispa for my Biologique Recherche full body treatment is like stepping into another world, where all your troubles just melt away. The muted, soothing colour palette of the spa, combined with the opulence of the Calile Hotel create a serene atmosphere the second you step through the door.
As with most of the world right now, I am totally burnt out and have been desperately needing a pamper, self-care session so when I heard that Kailo was introducing full body treatments I jumped at the chance for a head-to-toe relaxation experience.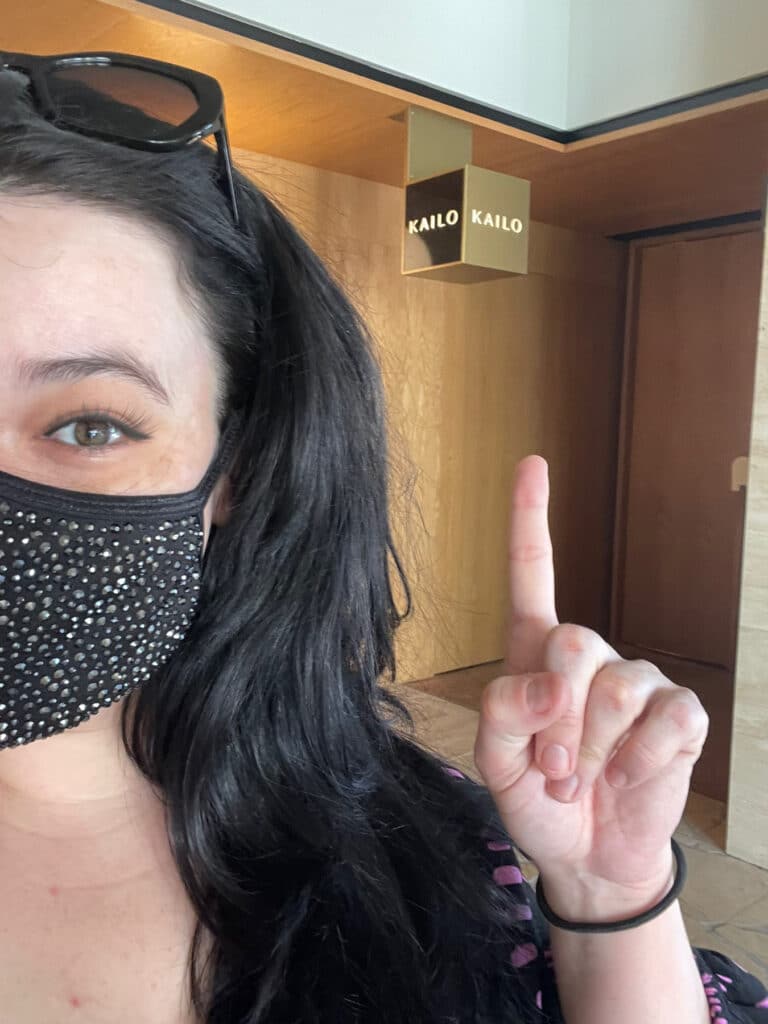 Today, I've opted for both one of Kailo's signature facials as well as the body treatment. My lovely beauty therapist first sits me down for a full skin analysis via their Biologique Recherche Skin Instant Lab. This diagnostic device is a scientific grade dermo-cosmetic analysis machine consisting of five probes. This unique analysis, diagnosis and product/treatment prescription system monitors changes in the skin over time, providing dynamic assistance to treatments advised. This session is complimentary with any treatment, and it gives such good insight in what your skin needs, that you'd be mad not to add it on to anything you're having done at Kailo.
Once we've established my skin needs (hydration and pigmentation), it's into one of their minimalist yet somehow oh-so-opulent treatment rooms for a bit of rest, relaxation and body reformation.
These Biologique Recherche Body treatments are exclusive to Kailo MediSpa in Australia, so I feel a bit special as it begins. Developed by the brand's researchers and physiotherapists in France, the treatments aim to detoxify, reshape and tone the body to help restore a more balanced silhouette, smoother skin, lighter legs and a toned tush.
I must admit, as a curvy girl with lots of cellulite, I am slightly skeptical about the claims to slim and tone, but if it makes my skin smoother and my restless-legs-syndrome-prone legs feel a little more relaxed, I am in.
The treatment focuses on working with the skin, lymphatic system and gut through specific types of massage and different exclusive product applications to kickstart a natural detoxification process.
As I lie there, the curtains are drawn and the lights are lowered and the treatment begins. My therapist informs me that it wouldn't be unusual if I need to go to the bathroom after the treatment, as this type of massage makes your body want to flush out toxins. I tuck that info in my back pocket for later, as she begins a stomach massage to stimulate colonic activity. After this, the treatment is customised to focus on areas that need slimming, lifting, toning and detoxifying.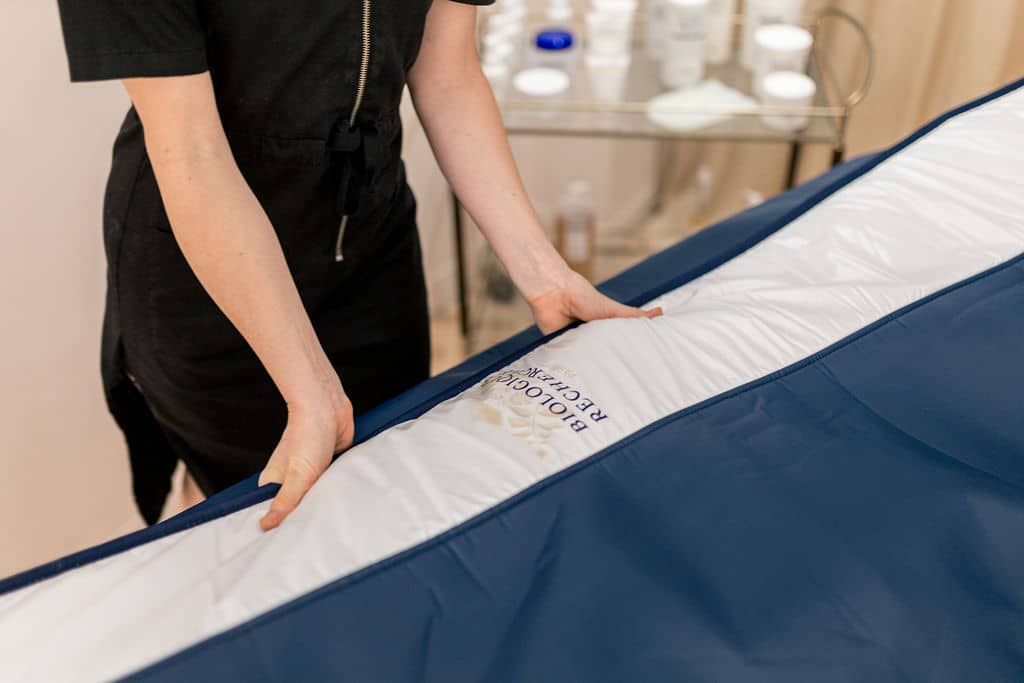 I am treated to a massage on my legs thanks to my restless legs problems that, instead of being focused on deep tissue, is angled towards lymphatic drainage. It's a strangely soothing process that both feels good and feels like it's working. Both my legs are feeling relaxed and oh so smooth, thanks to the application of Biologique Recherche's famous exfoliating LotionP50.
After my whole body has been kneaded into a hyper-relaxed state, and my skin is feeling smooth as a baby's behind, a slimming cream is applied from head to toe. And it feels like TOTAL BLISS.
Then it's time for my facial, as I put on my Kailo robe, slippers and head to the facial room with another therapist. This room is just as fancy as the last, with high ceilings and soothing decor. It's the perfect top off to my pamper treatment, as I am treated to a 60 minute customised facial to target my hydration issues, as well as puffy eyes and pigmentation.
I leave my incredibly indulgent three-hour session feeling relaxed, less anxious and definitely lighter. In the days that follow I do notice needing to… erm… go to the bathroom a bit more than normal, which actually does result in me feeling lighter. My legs have never felt so smooth, and I do sleep more soundly with much less trouble from my normally restless legs. I don't notice a lot of slimming but I feel like the feeling of lightness is probably the best result for me.
If you are in need of a pamper session with tangible results, Kailo Medispa is definitely at the top of my list.
For more information, see https://www.kailomedispa.com/