Dust off your cape, squeeze into your spandex and tell Alfred not to wait up – there's a new venue in town!! 1st Edition is the Valley's brand new comic-book themed bar and eatery located in its very own Batcave, down California Lane.
This intimate, 22 seat neon-lit bar is the hero that Brisbane deserves. Patrons are so close to the action that they can interact with staff and see how the creative magic happens. Select from one of three 90 minute sittings and let the experts do the rest!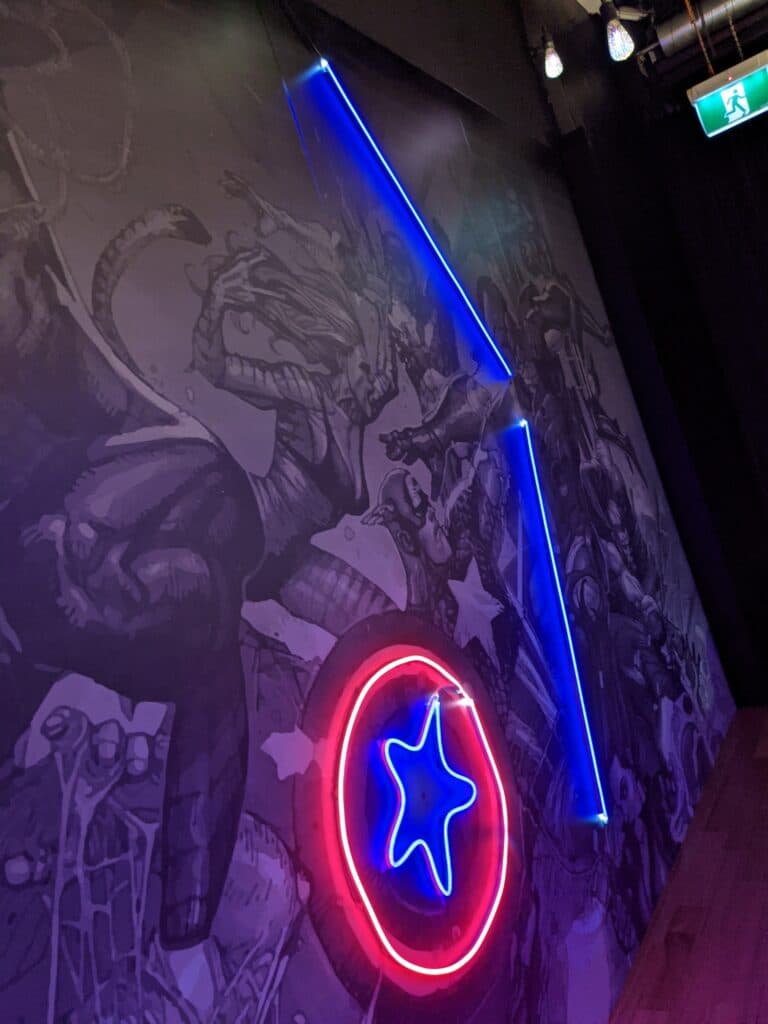 Chef Steve Maiden has designed a modern blend of Asian/American dishes such as Cheeseburger Gyoza with Kimchi Mac, Chicken Ribs with Kyoto glaze and Kingfish Sashimi, watermelon Yuzu, orange & coconut. These dishes are delicious with carefully paired flavours and amazing textures. They're fantastic to share with your squad or perfect if you're a Lone Ranger. Either way you will not be disappointed.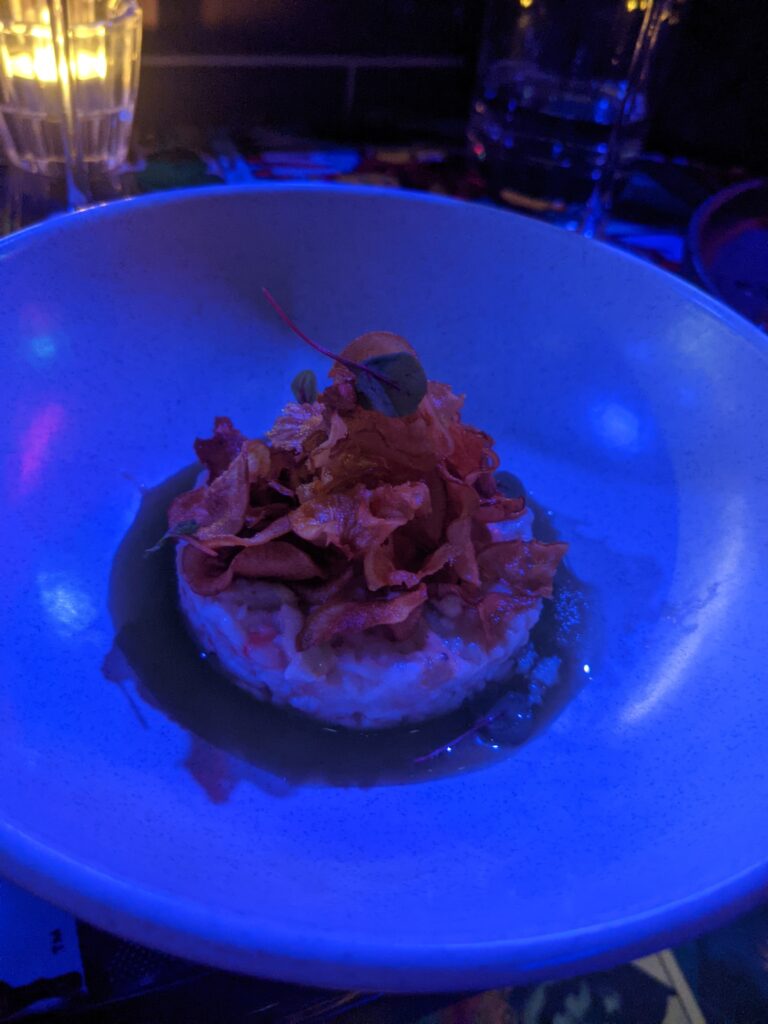 My favorite was the Spanner Crab, burnt butter, cucumber and artichoke – which just goes to show how talented the chef is with flavour combinations because I don't even like crab or artichoke!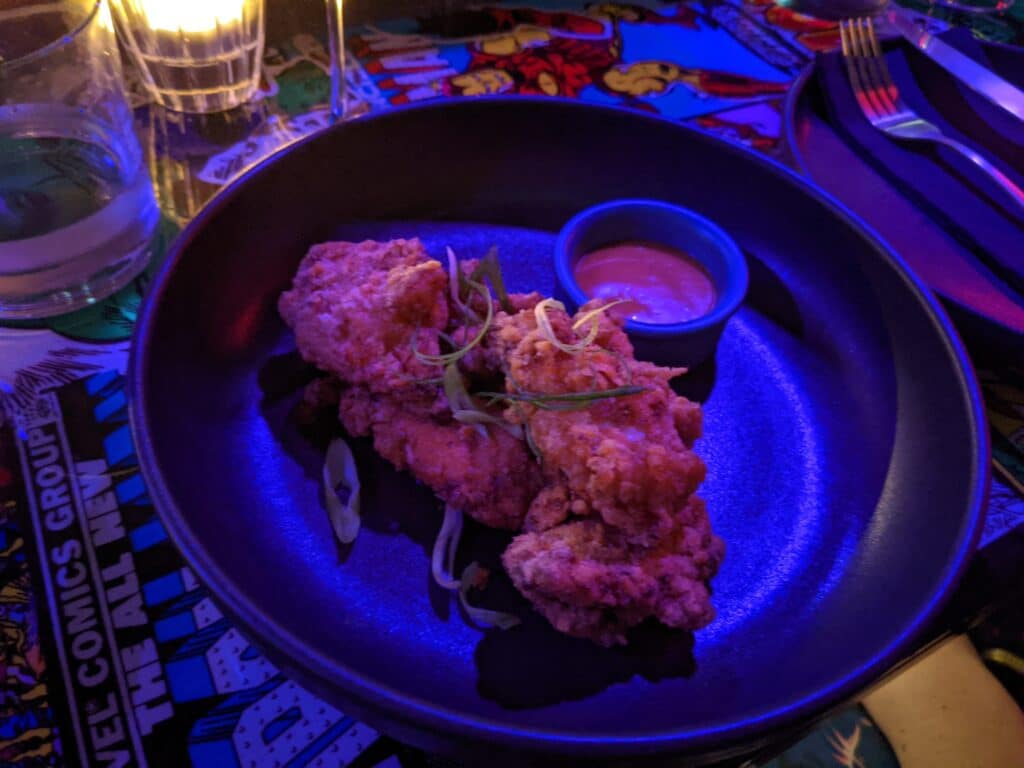 Now if delicious dishes doesn't get your spider senses tingling – perhaps the cocktails will spark your interest!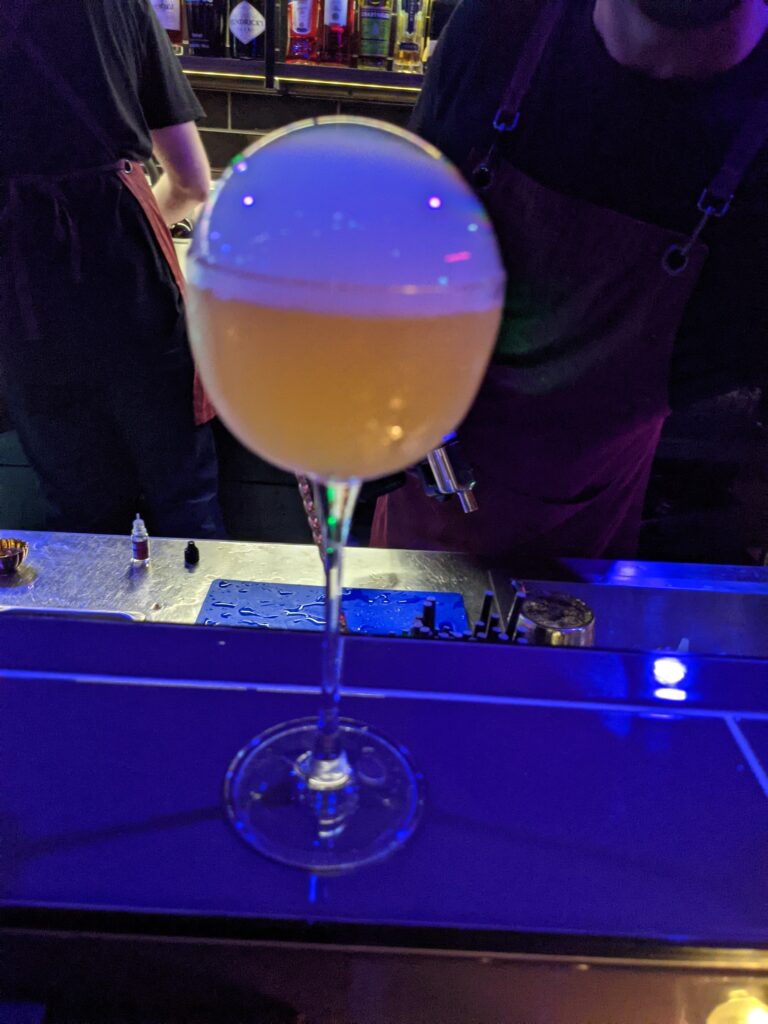 Marc Grey (who was giving a Van Helsing / Brian Flanagan from Cocktail / Doc Brown vibe) creates some very impressive concoctions! With cocktails themed after superhero's it will be hard to choose between Doctor Strange, Ninja Turtle Negroni or Harley Quinn to name a few. Or why not try them all!! And a comic-book themed cocktail wouldn't be complete without its own special effects – smoke bubbles, meringue and flourishes.
Whether you're celebrating a birthday, catching up with friends or looking for a quirky new venue – jump in the Quinjet and make your reservation now.
1st Edition Bar
ADDRESS: California Lane, 22 McLachlan Street, Fortitude Valley
TRADING HOURS: From 5:30pm Wednesday to Saturday
WEBSITE: www.1steditionbar.com