UPDATE: Unfortunately Kevin is stuck in Victoria with the COVID lockdown… so his Bob Evans Brisbane shows have been rescheduled to mid-July. Updated dates at the bottom of the page 🙂
Bob Evans is back with his new album Tomorrowland. Bob Evans is the alter ego of Jebediah frontman Kevin Mitchell. With over two decades of experience in the music industry under his belt, Kevin Mitchell's acoustic melodies and meaningful lyrics have cemented his place as an Aussie music icon. Tomorrowland is Bob Evans' sixth album.
Tomorrowland is a beautiful record about the passage of time, and the mystery of the past and future. The record was created during the Covid 19 pandemic and self-funded by Mitchell. The result of the tumultuous time is a brilliant rock record from the beloved ARIA-winning musician.
The new record is accompanied by a national tour. The Tomorrowland Tour starts in June with 14 shows around Australia, kicking off at Kingscliff Beach Hotel on June 3. The tour will be supported by Siobhan Cotchin (excluding Frost & Fire and Castlemaine). Mitchell is thrilled to get back on stage, waiting until Covid restrictions were lifted to announce the tour alongside the new album. "I feel like this tour is going to be celebrating not just 'Tomorrowland' but also the joy of being able to go to shows again and experience that strange undying love we all have for a sticky carpet, perhaps a drink or two and someone on stage singing songs and telling tall stories!" says Mitchell. The national Tomorrowland Tour is on sale now, for tickets and information head to www.bobevans.com.au/tour.
We had the pleasure of chatting to Kevin about his new album and upcoming tour.
You've just released your new album, Tomorrowland. Where did you find inspiration for the album?
In the usual places, the deep recesses of my imagination. I write pretty instinctively, which means I don't always know what I'm writing about until I've almost finished the song. I found myself on this strange, metaphorical hill, looking out toward the horizon and back down the path I had wandered up. I was thinking a lot about all that history that had accumulated along the way and the wide-open sky ahead.
Is there a common theme among the songs?
Time, the passage of it, the memories left behind and the unknown still to come.
Do you have a personal favourite song on the album?
I think it's "Born Yesterday", for a bunch of reasons. It was the song that really solidified for me what kind of album I wanted to make. I love the recording of it and the saxophone was something that happened in the studio, I didn't write that bit into the song, so it's fun for me to listen to because it's a little bit of magic that someone else kind of sprinkled on top of this thing that I made.
How has your creative process changed over time?
It's evolved into something a little more disciplined as I've gotten older but in a lot of ways it hasn't really changed at all. I just imagine songs up in my head, just as I did when I was 12 years old and imagined up my first one, which was terrible of course. I guess the longer you keep going writing songs the better you get at refining things down to something closer to what you think is good. So I spend a lot more time these days trying to make something that is really good, as opposed to just trying to make something, which is what it felt like when I first started.
Did COVID have an effect on your music and career?
Well it stopped my ability to earn money for a good 9 months, which was the biggest effect. It also delayed the release of Tomorrowland because I didn't want to put out an album that I wasn't able to tour, so I decided to wait until I could, which turned out to be 2021. Fortunately, or unfortunately, depending on how you look at it, I have been around for long enough that one year isn't going to make a very big difference in my career. I feel for younger artists who were just starting to get off the ground and lost all that momentum when COVID shut the industry down.
Your podcast, Good Evans, It's a Bobcast!, took off in 2020. What's your motivation behind the podcast?
I started it in 2016 but I sort of re-energised it during COVID because I had a lot more time on my hands and there was something interesting going on in the world to talk about. The main motivation for the podcast is just to have fun, adult conversations with people who are either my friends, or that I find interesting, preferably both. I like the idea of being able to share a conversation between musicians that we have all the time behind closed doors but that we never share in more formal press and promotional environments.
Your national Tomorrowland tour kicks off in June. What can audiences expect to experience at your shows?
Well, I'll be trying to play as many new songs as I can get away with, as well as the favourites from each record so people stick around.
Your career spans more than 20 years. Do you have any advice for aspiring musicians?
Everyone's on their own path. What worked or didn't work for me can often times be irrelevant for someone else. The only thing that I really believe is universally good advice for any artist, regardless of their situation, is try not to be a dick. Treat everyone you work alongside with respect. It will only be to your advantage in the long run and this career musician thing is a marathon so play the long game, as they say.
If you could work with any musician, dead or alive, who would you choose?
I've been very lucky to work alongside so many of my heroes from when I was a teenager as well as people who have become dear friends.  I'm pretty happy with how that's all worked out so I don't really think about this kind of question ever.  I'm going to say Paul McCartney.  I don't really wanna have to exhume any bodies that have already passed on.
UPDATED QLD TOUR DATES:
THU 15 JUL | KINGSCLIFF BEACH HOTEL, KINGSCLIFF NSW (18+) *RESCHEDULED DUE TO VIC COVID LOCKDOWN
Tickets available from www.oztix.com.au | 1300 762 545 | All Oztix Outlets
FRI 16 JUL | BLACK BEAR LODGE, BRISBANE QLD (18+)*RESCHEDULED DUE TO VIC COVID LOCKDOWN
Tickets available from www.eventbrite.com.au
SAT 17 JUL | VILLA NOOSA, NOOSAVILLE QLD (18+)*RESCHEDULED DUE TO VIC COVID LOCKDOWN
Tickets available from www.oztix.com.au | 1300 762 545 | All Oztix Outlets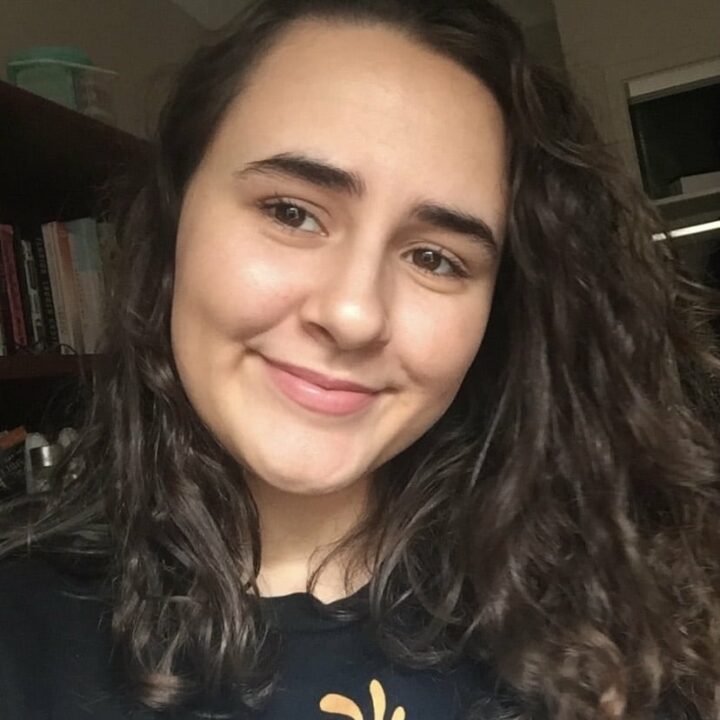 Latest posts by Tayla Reilly
(see all)