Boo Seeka has just dropped the hypnotic, electro-pop "Dream" as a teaser to his upcoming east coast Australian tour. The catchy song is sure to be a hit on the festival scene this summer. It follows the release of the acoustic single "Trip Wire". Both tracks will be included in the LP "Boo Seeka" coming out next year, and demonstrate the artist's versatility, while still maintaining his signature sound. We caught up with Boo Seeka for a quick interview.
How excited are you to be touring again? Tell us about your upcoming gigs.
Excitement is an understatement. Touring is everything to me. Life experiences, inspiration to write and just meeting awesome people. It's been really hard to lose that for the last 2 years but we are back baby and there are good vibes in the air. All the artists that I talk to are incredibly excited to get back on all for the amazing stages around the country – let's go!
Where do you find the best audiences?
Every audience is different which is epic as they bring a whole new experience to perform to each night.
Sometimes I learn something new from them and other times we are fully connected in the experience together. Playing festivals and our own Boo Seeka shows bring new experiences all the time, especially as so much has changed in society over the last 2 years. 
I have a feeling that some of my favourite shows might come in the next year – new music, new shows, excited crowds & I am probably more excited than ever before!
Apparently, you were listening to Imogen Heap's "Hide and Seek" while writing "Dream". How did this affect the creation of your new song?
I honestly listened to it on repeat the whole time I was writing the lyrics and melody, imagining what it would sound like effected in the same way as "Hide and Seek".  When we got to the studio to try it, it couldn't have worked out any better. That song is the whole reason Dream turned out the way it is. I've never listened to much music when writing in the past but this was a fully different experience, and one I loved playing around with. 
You make both electronic and acoustic style music. What influences these writing choices?
Some say art is everything, I say everything is inspiration. Everyone is different with their writing choices but I personally think if you are not open, ready and willing to let all things inspire you, you might be neglecting the thing that will help you write better.
Sounds are exactly the same. I just personally like writing all types of music and there is no reason I can't do that. It keeps it interesting for all of us.
BOO SEEKA SHOWS
SAT 4 DEC | BYRON BAY BEACH HOTEL, BYRON BAY NSW | 18+
SUN 12 DEC | QUEENS WHARF HOTEL, NEWCASTLE | 18+
31 DEC | BEYOND THE CITY, MELBOURNE | 18+
19 FEB | FOR THE LOVE, GOLD COAST | 18+
26 FEB | FOR THE LOVE, WOLLONGONG | 18+
5 MARCH | FOR THE LOVE, MELBOURNE | 18+
6 MARCH | FOR THE LOVE, PERTH | 18+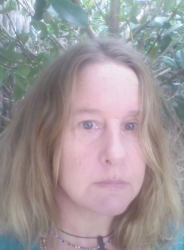 Latest posts by Emma Briggs
(see all)