Violette FR has hit Australian shores courtesy of Mecca, and with it, the revival of "French Girl" beauty. (Although, did it ever really go away?) French-born Brooklyn-based makeup artist Violette created her brand to represent a sort of "street luxury" range—an aesthetic that is simple and impactful, looks after the skin and enhances natural beauty.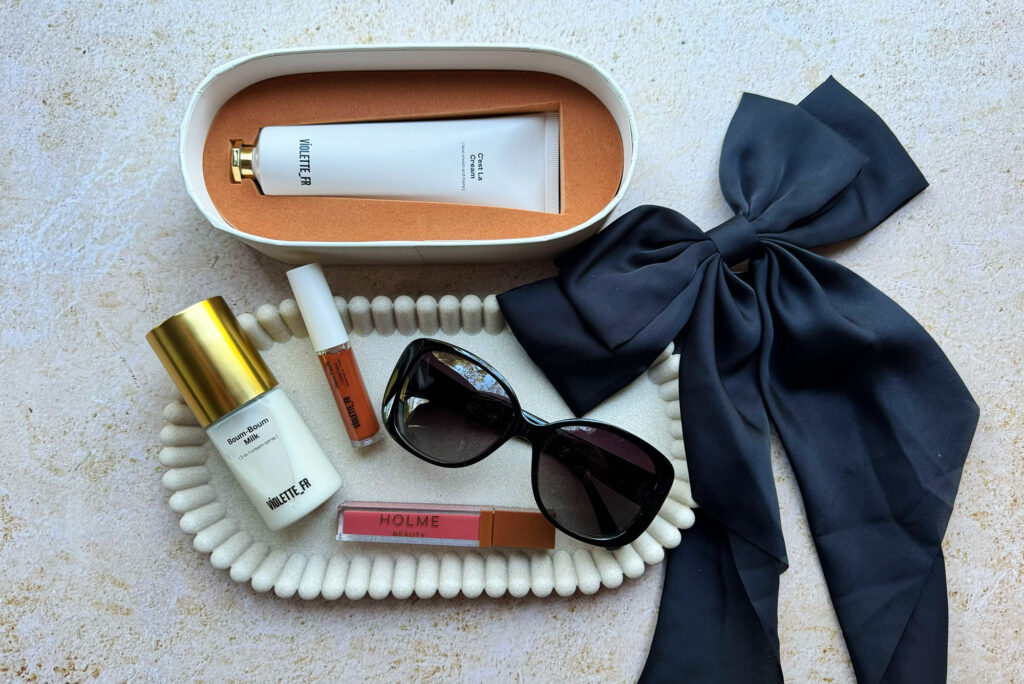 And of course that's what French Girl beauty is all about: effortless chic. Forget contouring or being heavy handed, this look is all about doing away with the idea that anything needs fixing in the first place.
French Girl beauty tip 1: Treat the skin first
French Girl beauty is all about radiating natural beauty, so it encourages you to really look after your skin. Think about it: good skin means less effort is needed when doing makeup.
Choose products that keep your skin hydrated and protected. Violette FR's Boum Boum Milk is a perfect example of a minimalist product with maximalist results. It's a three-in-one toner, serum and moisturising spray with a probiotic base, delivering rebalancing, hydrating and soothing effects on the skin. You just spritz on and massage it in. You can use it on your face, your body—even a light mist on your hair does a world of hydrating good.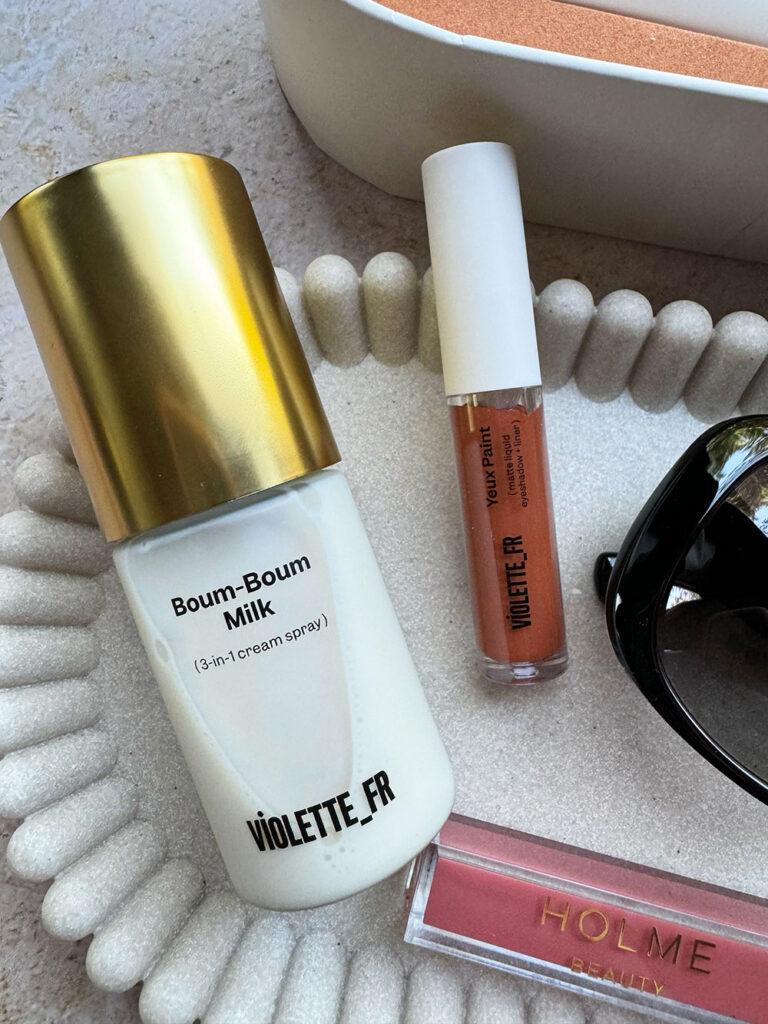 Or there's the Violette FR C'est La Cream. This is a barrier support cream to make sure that your skin's lipid barrier (that protects us from nasties and irritation) stays healthy and intact. Our lipid barrier consists of a layer of healthy fat, ceramides and cholesterol that rests on the surface of our porous skin to keep the good stuff in, and harmful things out. But sometimes we use skincre ingredients that can strip back that barrier, and actually make our skin condition we were trying to treat much worse. C'est La Cream is made for use AM and PM, and has ingredients similar to the skin's natural barrier so it can "nest" in without disrupting anything. 
French Girl beauty tip 2: Keep it simple
Violette famously wrote a newsletter for her followers called Why I Don't Contour, where she declared that the "face-fixing" phase of makeup was not on her radar because "French people don't contour, we don't understand it. It's like putting on a mask and that's not what we are into." Makeup should be simple and classic, free from harsh contours and glitters. Try a neutral matte eyeshadow such as Violette FR's Yeux Paint Liquid Eyeshadow, a couple of coats of mascara and a slick of lip gloss (I love Holme Beauty's Lip Gloss in Devine, which I also swipe on my cheeks for a glassy, glowy blush). 
French Girl beauty tip 3: Opt for classic, timeless accessories
Forget big flashy earrings, or chunky necklaces: French Girl beauty is all about embracing classic style. With sunglasses, it's retro all the way: think either black, white or tortoishell, round and oversized, cat eye or square 70s vibe. I am a huge fan of the Australian brand Locello because they have timeless designs that are high quality without the high price tag. For French girl beauty I've opted for what else but the Franca style because the name IS the vibe.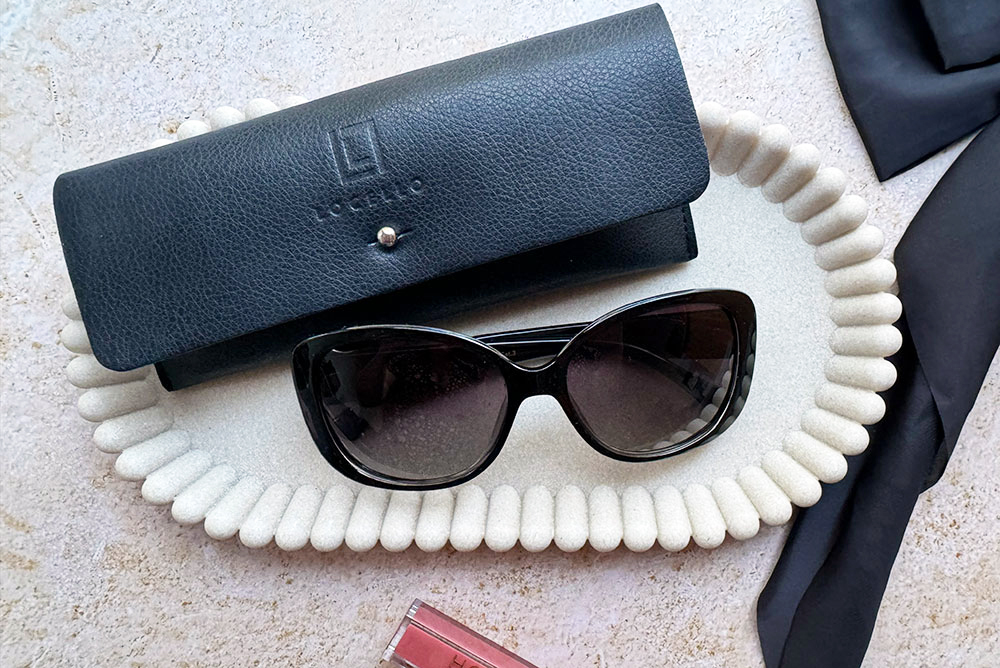 Black bows are a classic hair accessory that adds a touch of glam to any hairstyle, from a messy bun to a sleek ponytail. You can use smalls bows on barrettes and hair clips as a small accent, or a larger feature bow for a chic statement.
The rest of the accessories should be minimalist. A fine gold or silver pendant, pearl studs, silk scarf, minimalist rings.
All in all, it's about an effortless, natural, "I just woke up like this" look. Except that you thought about it and actually did put effort in to look this good. C'est bon!