Brisbane, it's that time of the year again when Brisbane's cultural and culinary aficionados come together in eager anticipation. Night Feast, the city's month-long celebration of sensory indulgence, is back, and it promises to be nothing short of a vibrant spring spectacle.
From October 4 to 29, 2023, the iconic Brisbane Powerhouse precinct will transform into a dazzling tapestry of immersive art, music, and delectable cuisine, with an exciting new riverside activation.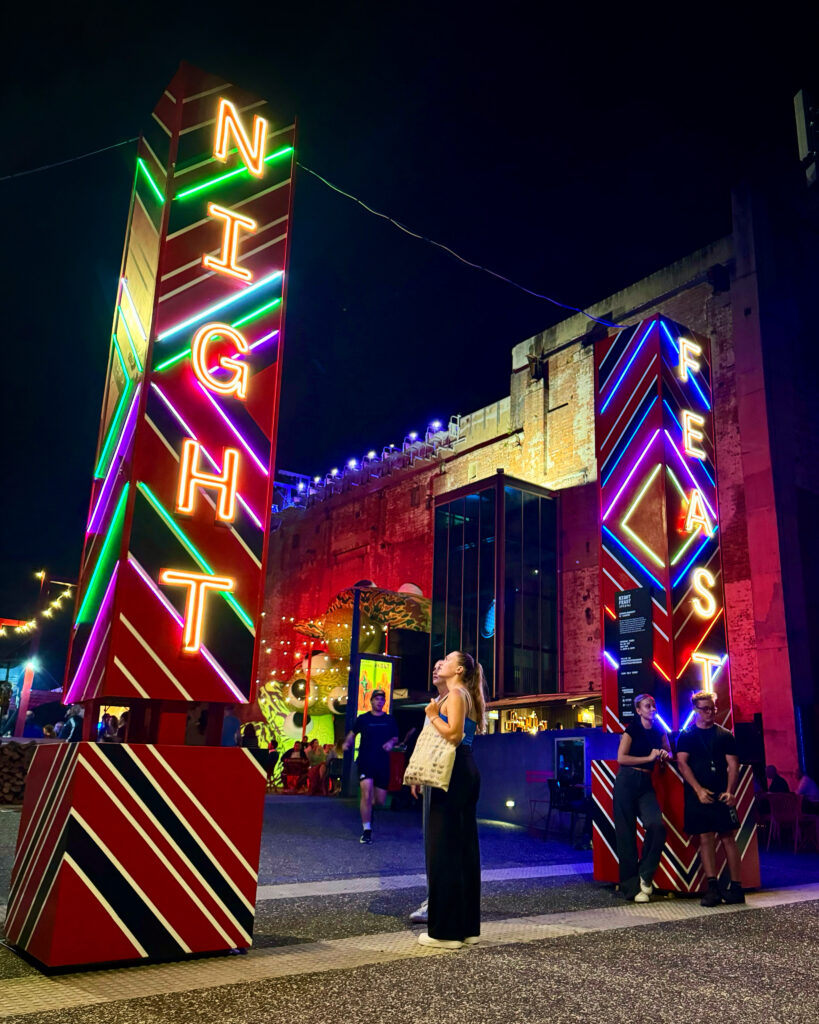 Set against the picturesque backdrop of the Brisbane Powerhouse, Night Feast has become synonymous with the intersection of gastronomic excellence and artistic ingenuity. This temporary village of Queensland fretwork, Cantonese lacquer, and luminous neon sets the stage for a captivating journey into the worlds of top Brisbane chefs, each offering their signature dishes to tempt your tastebuds.
But Night Feast isn't merely about satisfying your culinary cravings; it's an immersive experience that transcends the palate. The feast is complemented by a menu of immersive art interventions, luminous light installations, and captivating live performances that promise to engage your senses on multiple levels.
Returning to the scene are the beloved autumn crowd favorites, including e'cco bistro, Donna Chang, Gerard's Bistro, and many more. Their culinary artistry is joined by new spring additions like ESSA, NOTA, Southside, and La Mano, ensuring a diverse range of flavors and experiences for all attendees.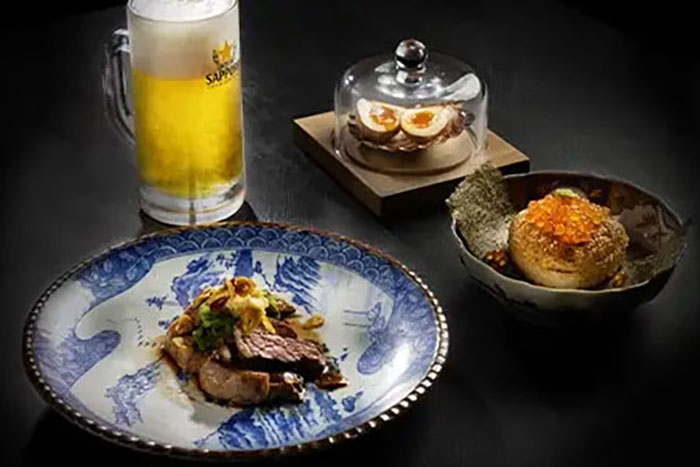 One of the most anticipated highlights of Night Feast's spring edition is the grand unveiling of Sapporo Izakaya by Taro, a meticulously hand-crafted traditional Japanese restaurant. The masterful Sapporo Ambassador and Beer Sensei, Shinichiro Shimo, will be your guide through a delightful selection of brews, expertly paired with a lavish menu curated by renowned Australian chef, Taro Akimoto of Taro's Ramen fame.
For the art enthusiasts, Night Feast has something equally enchanting in store. Award-winning interdisciplinary artist, Bridie Hooper, invites you to witness her captivating work, For Whom the Bell Tolls, a seamless blend of circus virtuosity , hopes and dreams and the mesmerizing sound of bells.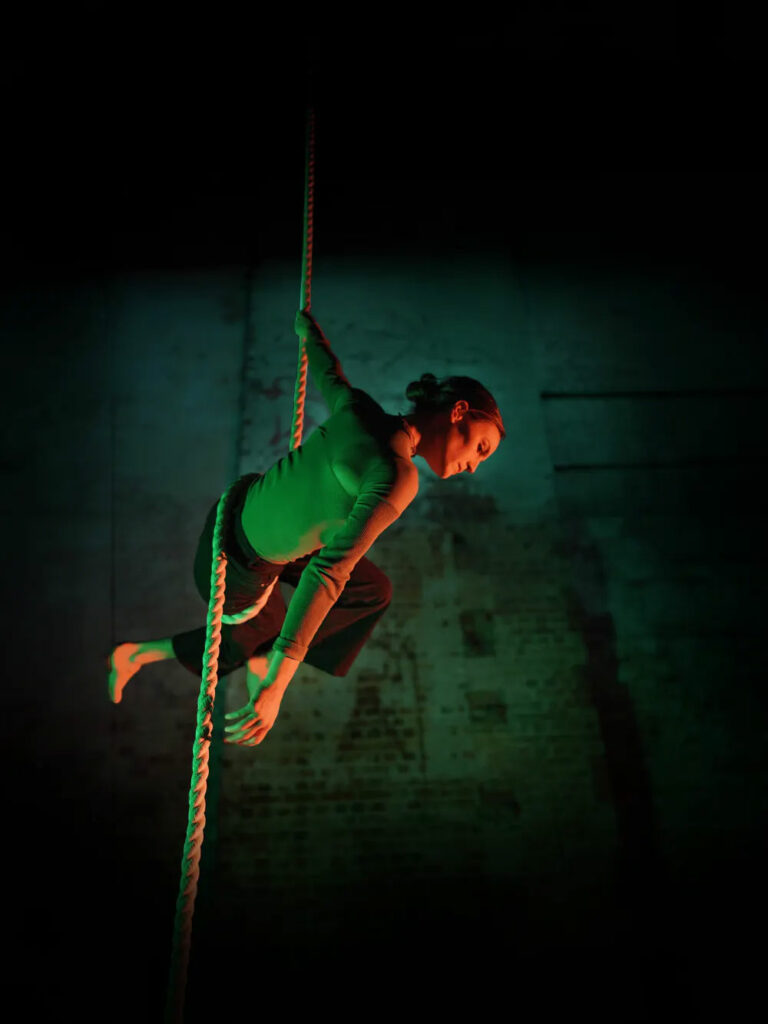 Meanwhile, the Brisbane Powerhouse precinct will be inhabited by Multitudes, a series of ten illuminated, multi-limbed giants created by Australian artists Tin and Ed. This larger-than-life art promises to leave a lasting impression on all who venture through Night Feast's captivating landscapes.
As you explore this artistic and culinary wonderland, the rhythmic beats of QUIVR DJs will keep the energy alive, with more live music performers announced throughout the season.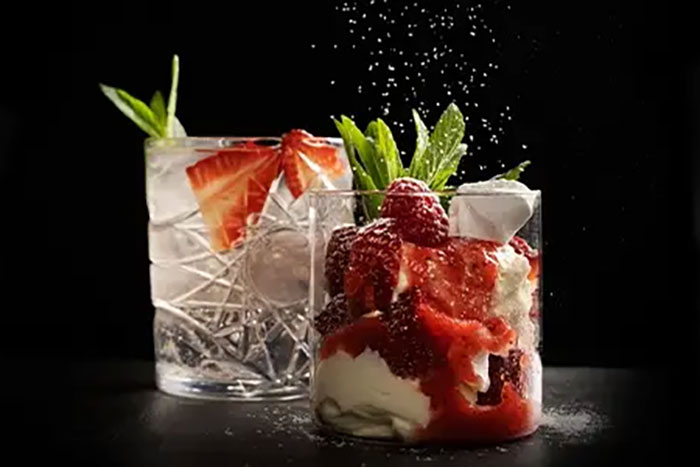 Night Feast's spring edition is a tantalizing blend of culinary excellence, immersive art, and captivating performances, all set against the stunning backdrop of the Brisbane Powerhouse precinct. It's more than an event; it's a journey through the senses, an opportunity to celebrate the boundless creativity that Brisbane has to offer.
Night Feast, October 4 to 29, Brisbane Powerhouse, 111 Lamington Street, New Farm