Ok so over the past few weeks or so I have felt a bit stressed and anxious. Not quite at the 'need to make an appointment with a GP stage' but enough that I knew something needed to change.
And then an opportunity came to attend a yoga class to celebrate International Yoga Day, led by lululemon ambassador, Nina Lee, poolside at the amazing new Hotel X. Oh yeah, and then I can even stay the night too? How could I say no?
Well – as the time got closer, to say I almost cancelled is an understatement. As a middle-aged, plus size, non-glamorous person who hasn't tried yoga in literal decades… my level of mild anxiety was skyrocketing. The thought of participating in a class with people who are all super-duper awesome, athletic, flexible and stunningly beautiful. But hey, feel the fear and do it anyway. I may have looked like a less funny version of Celeste Barber, but I tried and I was relaxed at the end (whether that was because it was over and I survived or the yoga induced a zen-like state is hard to tell).
Then to top things off – time for the hotel stay. I love a staycation. Sometimes just getting away for a day can help to reset, shake things up, bring back your productivity.
Hotel X is a pretty fun place to stay. It's pretty new, so everything is still shiny. So much tech!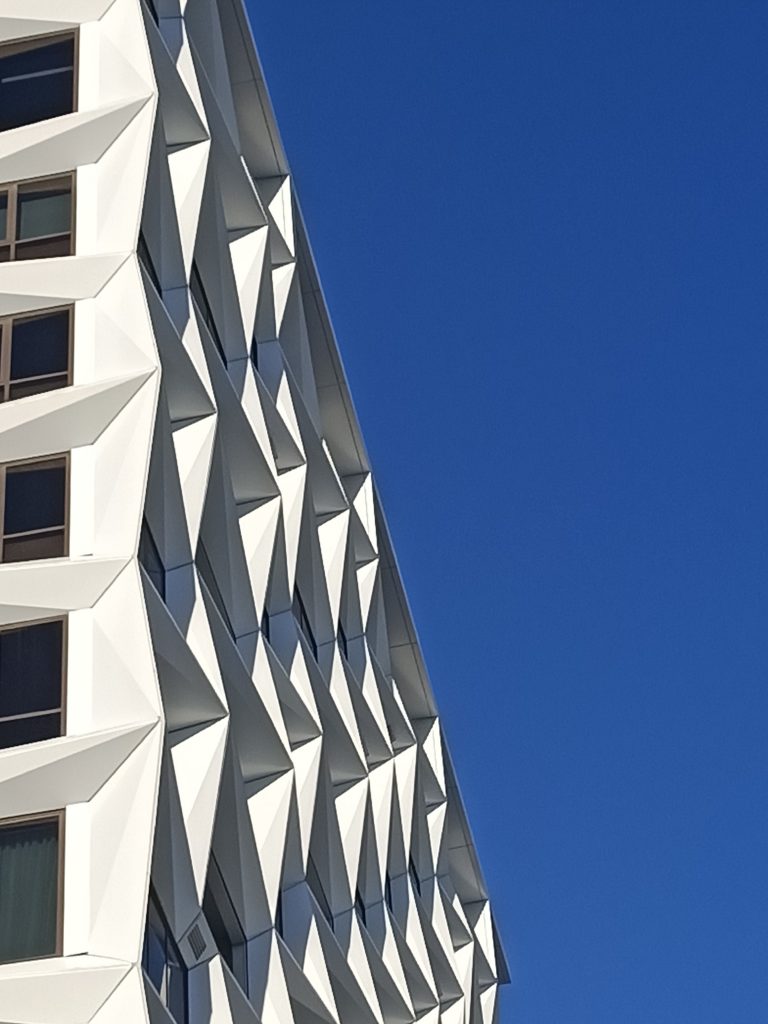 Loved the pool – great vibes, and easy to grab a drink with Iris, a Mediterranean Rooftop Bar & Restaurant just a few steps away. By the pool (which has some fab city views) each lounger has a coaster with a QR code so you can get your drink order easily delivered to you without having to wait in line or interrupt your chillaxing time.
We stayed in a king -size room – and it was super fun to play with the smart tech options – from the controllable curtains and lighting options at the bed, to the ipad style tablet that not only provides your hotel guide, but also allows you to request options from guest services – like firmer pillows or more towels. Obviously in a 'normal' hotel room you can always pick up the phone and call reception – but it's nice to know that they have made it a seamless process for you so that you don't have to feel like you are being 'difficult'.
The minibar was jammed packed with yummy treats, and maybe if anything a bit too jammed packed (to the point where I couldn't fit a bottle of water I had bought from home). The in-room alcohol selection spilled over to the cabinetry above, so it was great to know that you have all the options at your fingertips, but if you have an issue with impulse control, you may want to ask for the minibar contents to be emptied before you check in.
The 'hotel size' toiletries matched the luxe feel – with Karl Lagerfeld amenities (I didn't even know he did toiletries -the moisturiser is next level!) in their first ever hotel collaboration. I packed light (knowing I was a 10 min drive from home), and literally everything was in the bathroom I could want – including a GHD straightener, and some bathroom scales (not sure how I feel about those, LOL).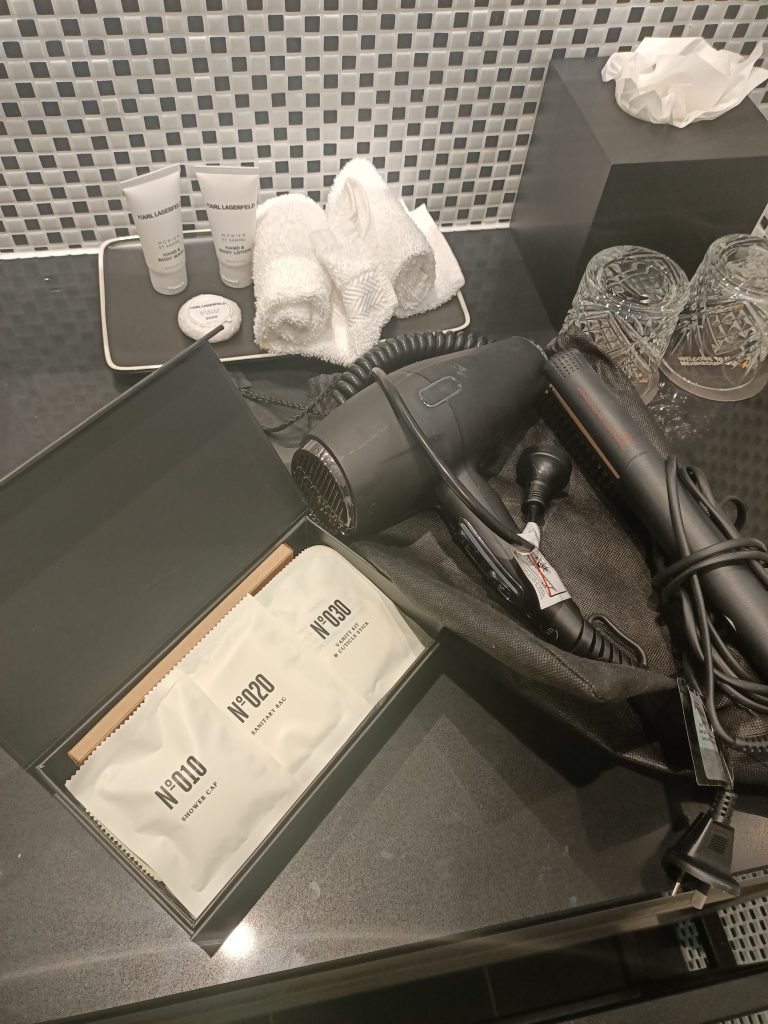 The bed was comfortable, the room was quiet, I slept like a baby and woke up feeling calm. What more could you want from a stay-cation?
To find out more – or to book your own getaway in Brisbane- check out hotelx.com.au.
Embrace Brisbane thanks Hotel X and lululemon for sponsoring our writer on her stay at Hotel X. Costs were covered. All the opinions stated in this review are true, honest and genuine with the sole aim of providing enough information for people to make an informed decision about future holidays.