They say an elephant never forgets, and ironically this cult hit beauty brand has a name you won't have any trouble remembering: Drunk Elephant. Yes, you heard me. When I recently put the call out for products readers wanted me to review, the brand that conjures up images of stumbling, off-balance pachyderms hit the top of the list very quickly. It seems the beauty world was a-buzz with this non-toxic skin care solution.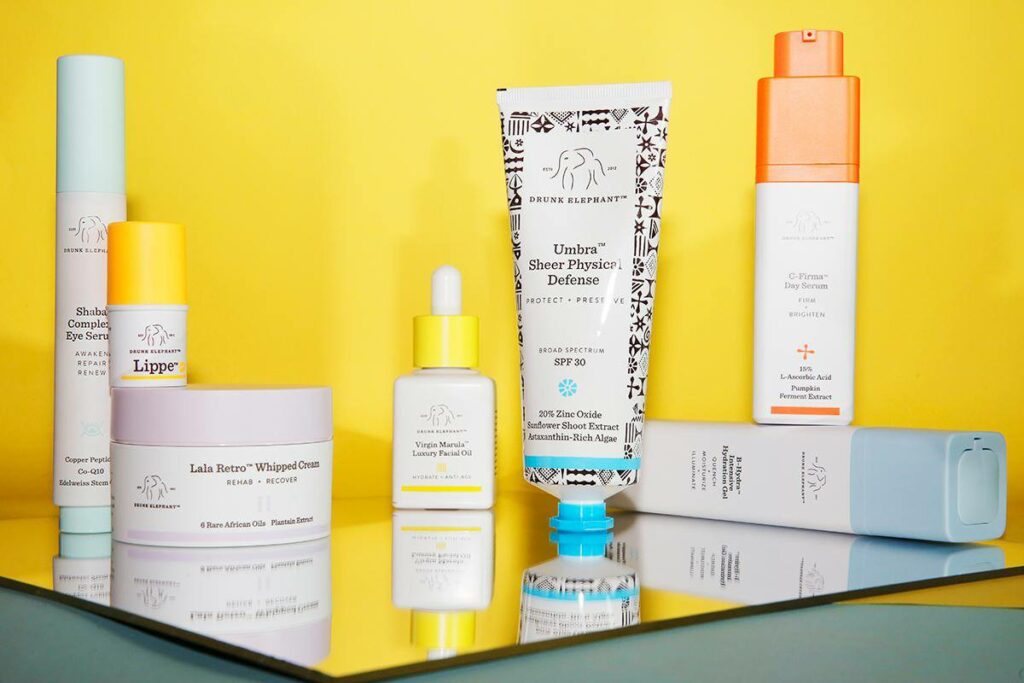 Q. What's it about? Why the weird name?
A. Brand creator Tiffany Masterson says she had skin care problems coming out of her ears when she invented the popular brand. "I had all sorts of skin issues," she explains, "combo, oily in the T-zone, sensitive – or so I thought – occasionally break out prone, out of balance, with mild rosacea and visible pores. "I was a frustrated, confused brand-hopper searching for a solution. Nothing really worked and if it did, it wasn't for long."

She went off and taught herself about all the different skin care ingredients, and tested how they reacted to her skin type and which ones you can mix with what. What she found were six ingredients she believed were wreaking havoc on her complexion. "Today I call them my Suspicious 6," she says. "Once I eliminated them, my skin returned to a clear, balanced state. I couldn't find products without one or more of the Suspicious 6, so I decided to make them myself," Tiffany says.

But what on Earth does all that have to do with drunk elephants? According to their website, the company name is derived from a popular myth that elephants love to eat the fruit that has dropped off Marula trees. Once they've chowed down, the food then ferments in their enormous bellies and they get very drunk. And, my beauty lovers, Marula oil can be found through the whole range, because of its high content of antioxidants and fatty acids.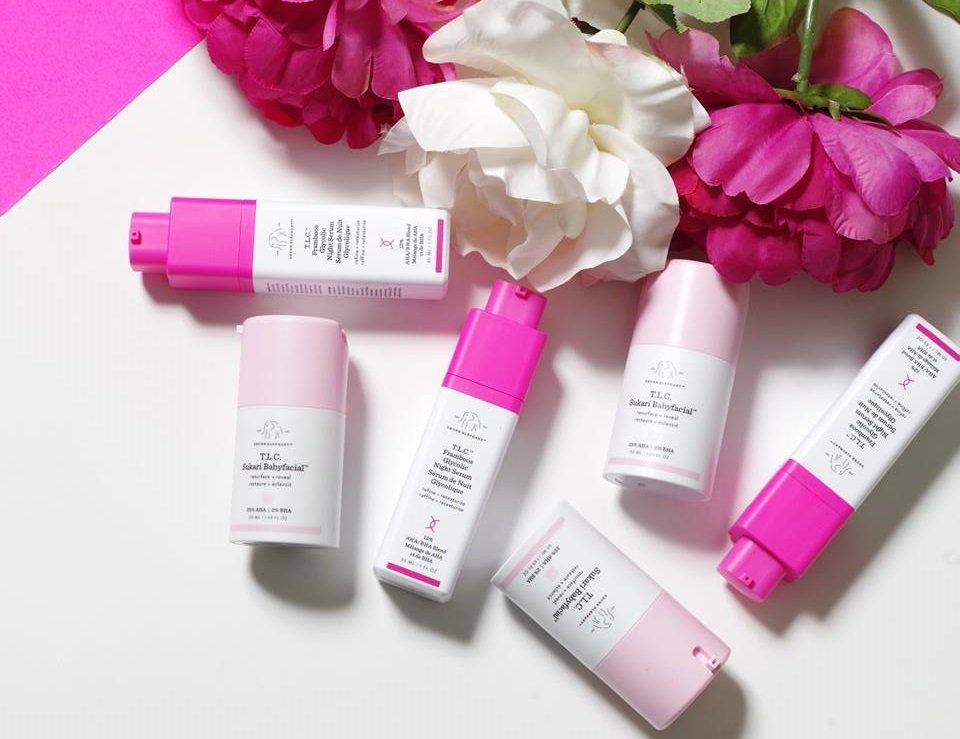 Q. How does it work?
A. I was given their brand's two most popular products to take for a spin: the T.L.C Framboos Glycolic Night Serum, and the C-Firma Day Serum. No confusion when you need to use these two!

The Night Serum has a 12 per cent AHA/BHA content. What does this mean? Think skin smoothing, skin repairing, acne clearing and blackhead dissolving wonders. Yeah, I nearly fell off my chair looking at that hit list of results too! It's also claimed that because of the removal of Suspicious 6 ingredients, and a tinkering with the pH levels of additional ingredients, it's less drying and more hydrating than traditional chemical exfoliants.

The C-Firma Day Serum, like its name suggests, is a vitamin C serum designed to be used during the day. It's said to firm and brighten the skin, improve the signs of photoaging and provide the skin with the benefits of vitamin D (without the need for sun exposure).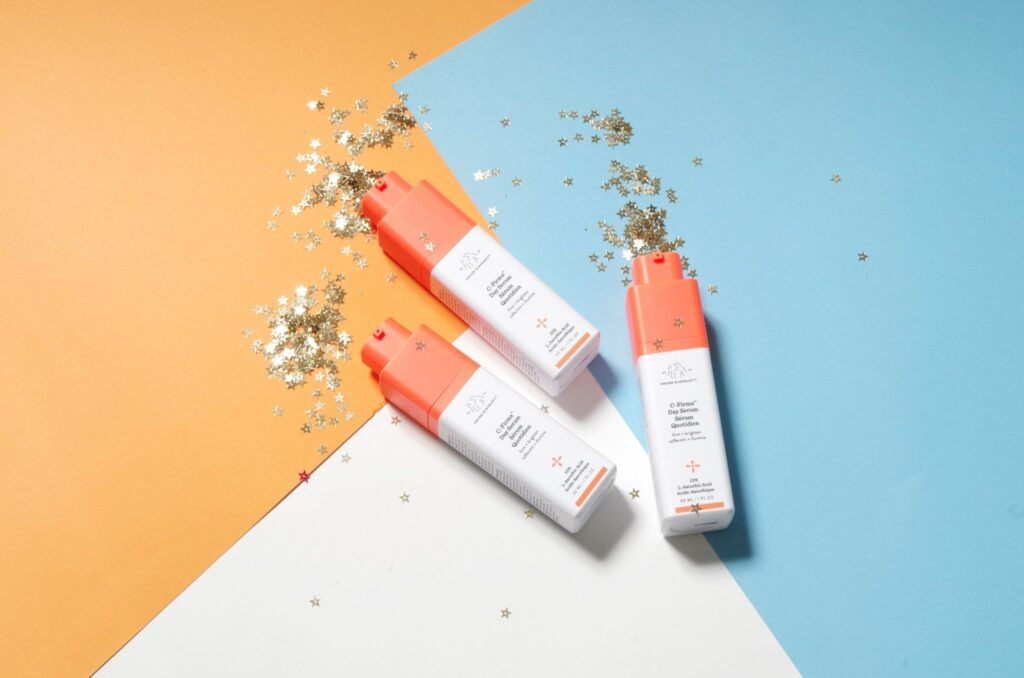 Q. Does it actually work?
A. The short answer is yes. The long answer is YAAAAAAASSS. Firstly I want to say how in love I am with the T.L.C. Framboos Glycolic Serum. Unlike many other chemical exfoliants I've tried in the past, this one doesn't leave my skin feeling dry. In fact, sometimes when I was super forgetful (shut up, it happens a lot) I accidentally skipped my moisturiser and my skin still felt supple and smooth. It ate up my dead skin cells like nobody's business and the bloody stubborn blackheads on my nose died a fast, painless death. Even though I only trialed it for a few weeks, I am certain my skin felt slightly clearer than usual.

The C-Firma serum was similarly great to trial, although results are a little harder to quantify. Vitamin C serums are finicky little buggers in that a) they can oxidise really quickly and b) you have to use them for a while for them to make a massive difference. Think months, not weeks.

In terms of application though, it was a delight. Drunk Elephant's C-Firma serum glides onto the skin and sinks in with little work. I've tried a few vitamin C suspensions and many have left my skin feeling slightly… sticky? Kind of like there's a film over my skin! But there was none of that from this one. It worked in really well with my existing routine and sat nicely under my sunscreen and moisturiser (not to mention a full face of makeup).

I did think I noticed a sneaky skin brightening and I swear one particular sunspot that's been bugging me for ages is that little bit lighter. Or maybe I am imagining things because I love the texture so much. Either way, the Drunk Elephant range is a win from me.

Mecca Maxima is the exclusive Australian stockist of the Drunk Elephant range, with products available to buy here.