Concealer is pretty much the Holy Grail when it comes to hiding imperfections. It can conceal (duh) as well as lighten, brighten and even out skin tones. But before you grab your concealer and start covering everything, HOLD UP. It isn't one size fits all. Different formulas can help you fix different problems. But don't worry girl, I've got you. I've hunted high and low to find the best concealers for your common skin concerns.

HIDING DARK CIRCLES
My dark circles and under-eye baggage are certainly NOT designer. They're the telltale signs that no, I didn't get enough sleep again last night thank you very much. You might be tempted to go with heavy duty concealers to come out swinging, but remember: your eye area is super delicate. You'll need something that will be light as a feather but still be pigmented enough to combat the darkness and long wearing enough to stay all day.

Yves Saint Laurent Touche Eclat, $68
There's a reason this is the world's most popular concealer and brightener. This creamy formula erases dark circles and brightens those pesky purplish parts we hate so much. It comes in a handy, travel-friendly pen and you can use it to brighten other areas of your face too.
Benefit Boi-ing Brightening Concealer, $34
Benefit Cosmetics just relaunched their concealer ranger under the Boi-ing range, and the brightening formula contains melon undertones to colour correct the dark circles, and (surprise surprise) brightening elements. Hot tip: Apply this one in layers for gradual, buildable coverage.

It Cosmetics Bye Bye Under Eye, $36
I'm so in love with IT Cosmetics Bye Bye Under Eye that rather than pick one product to spruik, I'm gonna go ahead and recommend the whole range. Seriously, there are about seven products in this range, from brightening concealers, to anti-aging offerings, and the original formula. Get on it. Eye spy a miracle.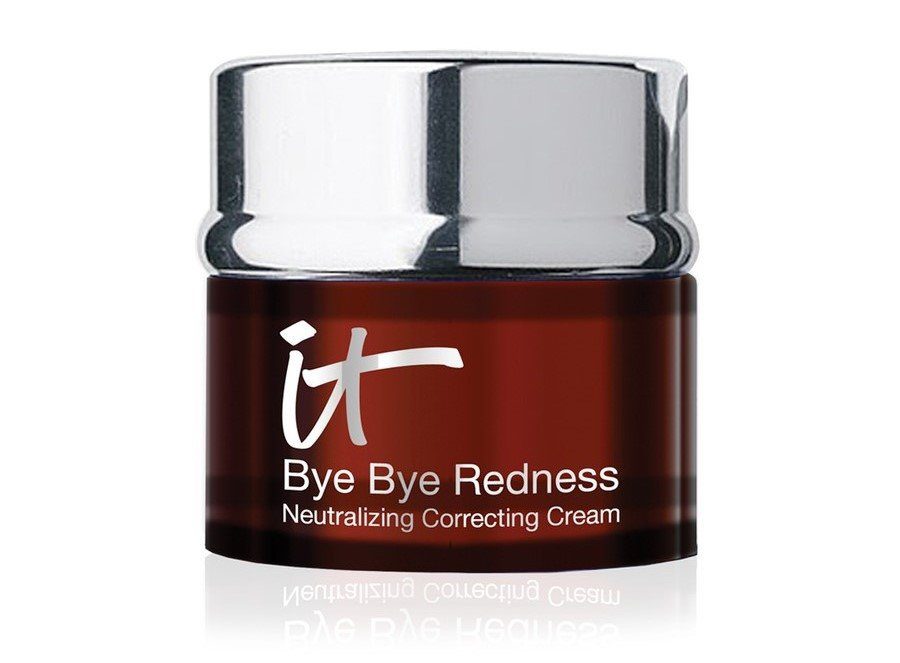 PIMPLES & REDNESS
Brightening concealers need not apply when looking to conceal pimples, acne and redness. Instead, you'll want something corrective that doesn't draw attention to the area. When hunting down the perfect anti-redness concealers you want to look for something that specifically says it addresses acne, and redness/rosacea.

Clinique Anti-Blemish Solutions, $35
Want a concealer that helps treat the pimples it covers? Clinique is here to answer your red, angry prayers. It conceals as it heals, as well as having a subtle green undertone to help colour correct as well.

IT Cosmetics Bye Bye Redness, $54
Another star of the Bye Bye range, this miracle worker uses colour correcting principles to eliminate that telltale redness you get when zits come to town, as well as broken capillaries, rosacea and pretty much all the redness. All of it.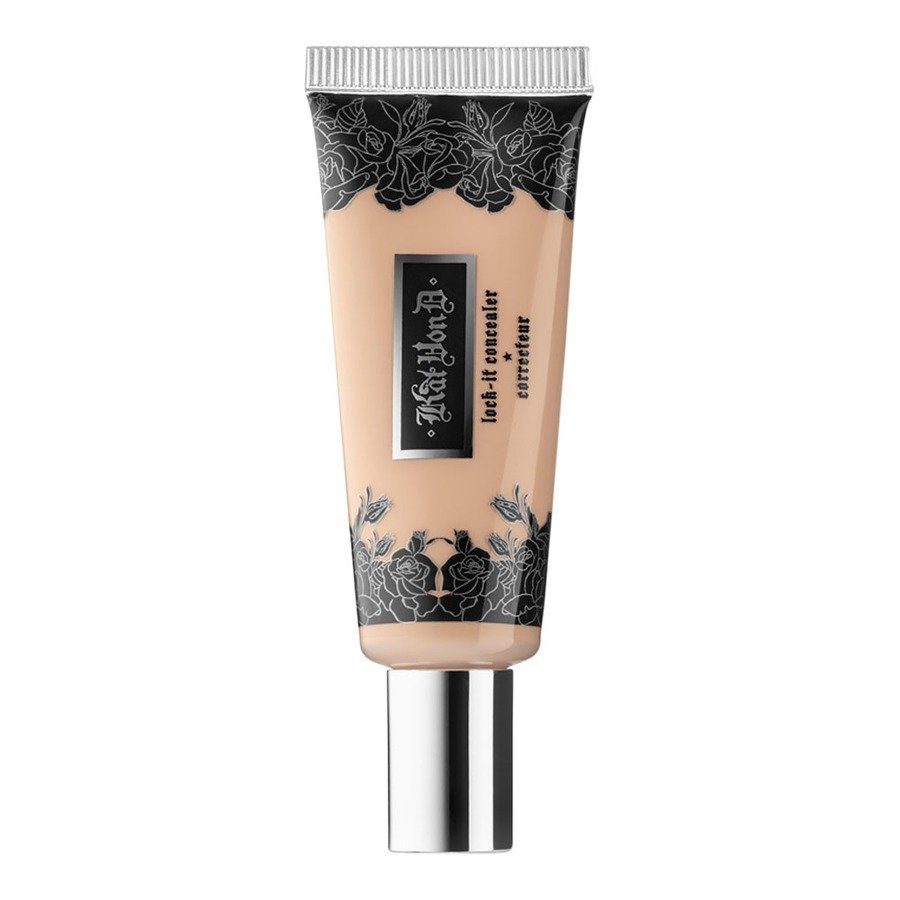 FULL COVERAGE
Yeah, yeah, less makeup is more, blah, blah, blah. Sometimes you just need to say "screw it" to the natural look and cover it all. And for those times, you're going to want something highly pigmented that isn't going to clog your pores, and similarly isn't going to budge.

Benefit Boi-ing Industrial Strength Concealer, $34
If the name didn't give it away, the advertising blurb on this baby says it all. "There's no pimple, scar or hicky Boi-ing industrial strength concealer can't cover! It'll stay put and it's great to stash in your bag for on-the-spot emergencies!" And there are lots of exclamation marks, so you know it's true. I'd also add Benefits' Airbrush concealer in this category. It's like a Photoshop retouching IRL but also lightweight too.

Kat Von D Lock-It Tattoo Concealer, $32
If a concealer can hide ink, it can certainly vamoose blemishes, dark circles and ALL THE THINGS. And since Kat Von D knows more than a thing or two about tattoos, you know this thing is gonna werk.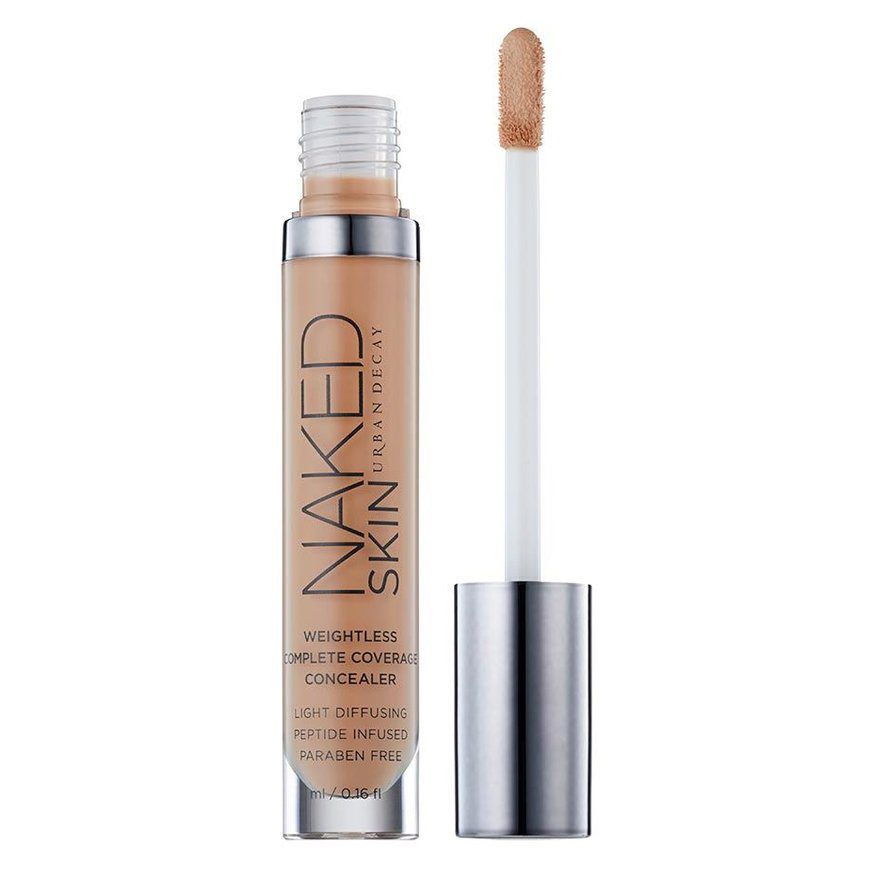 HYDRATING & MOISTURISING
When you put concealer or foundation on dry skin, it clings; you may as well have a big neon arrow pointing at all the stuff you're trying to hide. This makes covering up mighty difficult. Solution: moisturising and hydrating concealers. They exist, and you're welcome.

Urban Decay Naked Skin Weightless Complete Coverage Concealer, $46
A medium/full coverage concealer, this Urban Decay offering is full of peptides, green tea and lychee sodium hyaluronate. Science speak translated? It does its job and keeps skin hydrated too.

Benefit Boi-ing Hydrating Concealer, $34
I know. I keep banging on about this range, but man it's good. The hydrating offering kind of looks like a lip balm stick, with a creamy concealer in the middle. It moisturises as well as hides imperfections, which means it virtually eliminates the way that some formulas can settle into fine lines. This one is a game-changer.
PIGMENTATION & ACNE SCARS
Hi my name is Elizabeth and I'm (occasionally) a face picker (Hi Elizabeth!). If you're like me or you have some nasty acne scars you need covered, then you need a highly pigmented concealer. But could it be that you can actually find a concealer that protects your scars from getting worse as well? Why yes, yes you can.

MAC Studio Finish SPF 35 Concealer, $34
If pigmentation or scarring is a concern, you're also going to want a formula that helps protect you against more long-term damage. That's why this MAC concoction is liquid gold. A favorite among acne sufferers, it's lightweight, resistant to water and fragrance free. The best part is that it protects against UV damage, which can make scarring so much worse and cause age spots. This plus sunscreen equals the ultimate in protection.

Clinique Continuous Coverage Concealer, $52
I've used at least one Clinique product in my routine ever since I started having a routine. This concealer brings out the big guns: it covers flaws, scars and even birthmarks if you want. You can use it sparingly, or as a heavy duty full-face foundation. It also provides a physical sunscreen barrier to prevent scars from sun damage.