When it comes to Jennifer Lopez, one thing is for sure—she has the GLOW. Her skin always looks pretty darn flawless, so I was super keen to try out the new HydraFacial booster that bears her name at Clear Skincare Clinics. 
JLo Beauty has partnered with HydraFacial to deliver her signature glow to beauty lovers everywhere via a potent booster treatment.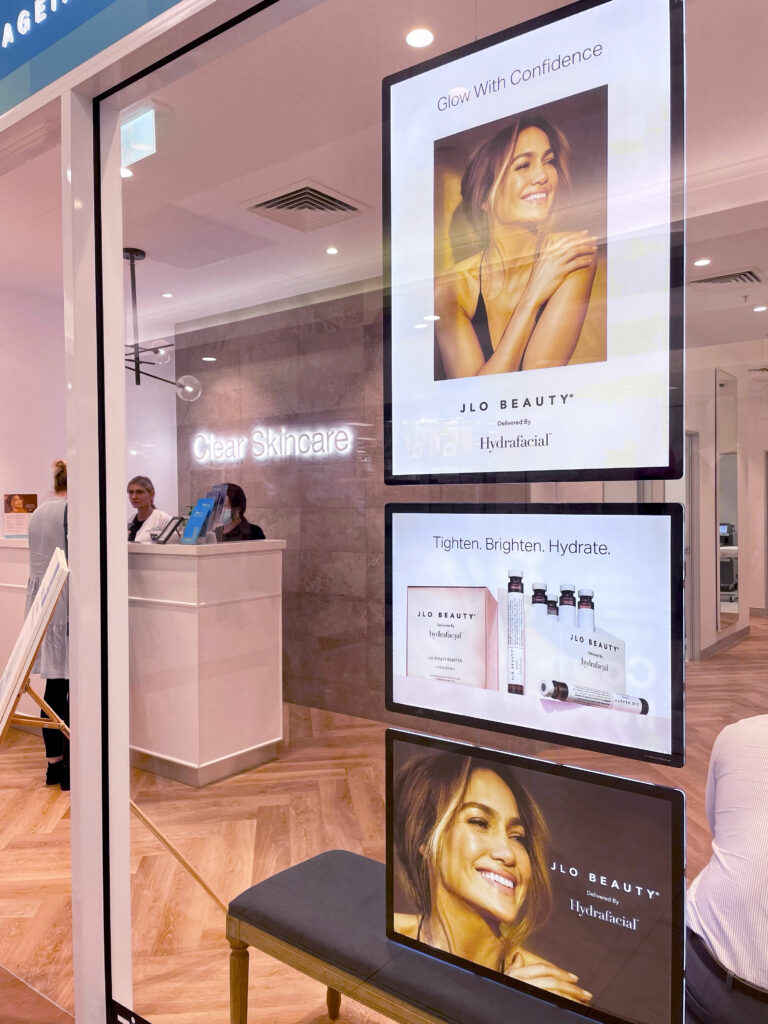 So I dragged my dull, decidedly non-glowy face down to Clear Skincare Clinics to see what all the fuss was about. 
What is a HydraFacial?
The HydraFacial uses a sciencey-looking machine to cleanse, exfoliate and infuse your skin with serums using vortex-fusion technology. 'But what the heck is vortex-fusion technology?' I hear you all ask. Well, it involves a pen-like handpiece that simultaneously cleans out your pores with exfoliation extraction (a tiny vacuum to suck the nasties out) while also infusing the skin with serums. Remember microdermabrasion? It's that but then adding stuff back into the skin—hydradermabrasion.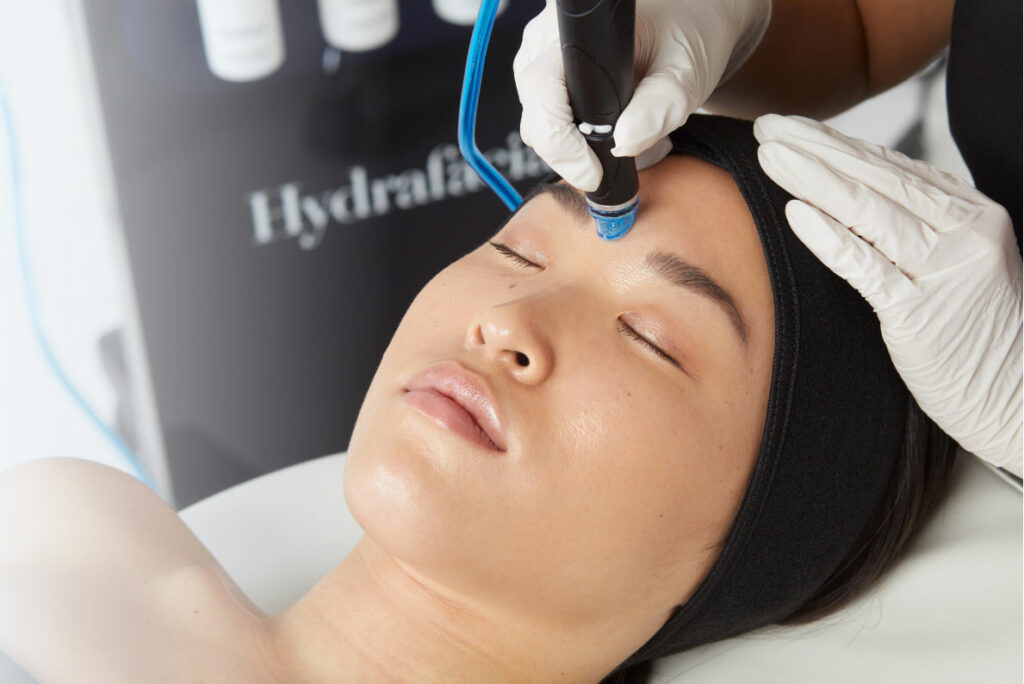 Each of the parts is managed in three stages, and each stage is managed by the one magic machine. First up is cleansing and peeling—here's when the pen uses cleanser and a medium extraction setting to prep the skin. The second pass involves a more thorough clean, easily extracting all the gross stuff because the skin was prepped beforehand. This stage ends with a super hydrating cocktail of hyaluronic acid and other peptides to provide maximum moisture retention in tired skin. There's a little LED treatment at the end of this to help skin redness.
Then the final step involves reversing the pen so that it infuses instead of extracts, and pumps super serums back into the skin to treat whatever issues you want to address. This is the step that uses JLo's signature products for her glow.
What's the JLo Beauty booster?
While she's not going to share ALL her beauty secrets, there's still some info on what ingredients the JLo Beauty Booster entails so you know if it's right for you. (Honestly, it's right for anyone who wants glowing skin, but I digress). Ingredients include wonder ingredient niacinamide (known for its anti-inflamatory, hydrating properties), and olive leaf extract (eases fine lines, hydrates skin).
There's also something she refers to as a "propriatary hydracomplex" (which is science for "we're not gonna spill everything") but some of the complex is made up of polyglutamic acid and hyaluronic acid—both known for their extraordinary hydrating ability.
Then (she's packed a lot into this booster) there's also the "fermented adaptogen blend" which includes extracts of snow mushrooms, beetroot and tiger grass, for softening and brightening up dull skin.
My HydraFacial experience
I walk in and the machine looks impressive and VERY science-y. My lovely Clear Skincare Clinics technician talks me through the process and I am EXCITED. 
When the machine first turns on I am a bit surprised because it doesn't feel like any other facial I have had before. Forget lulling you into a state of relaxation, this is a facial that gets RESULTS so that little hand pen attachment gets to work and starts shooting all the good stuff into my skin.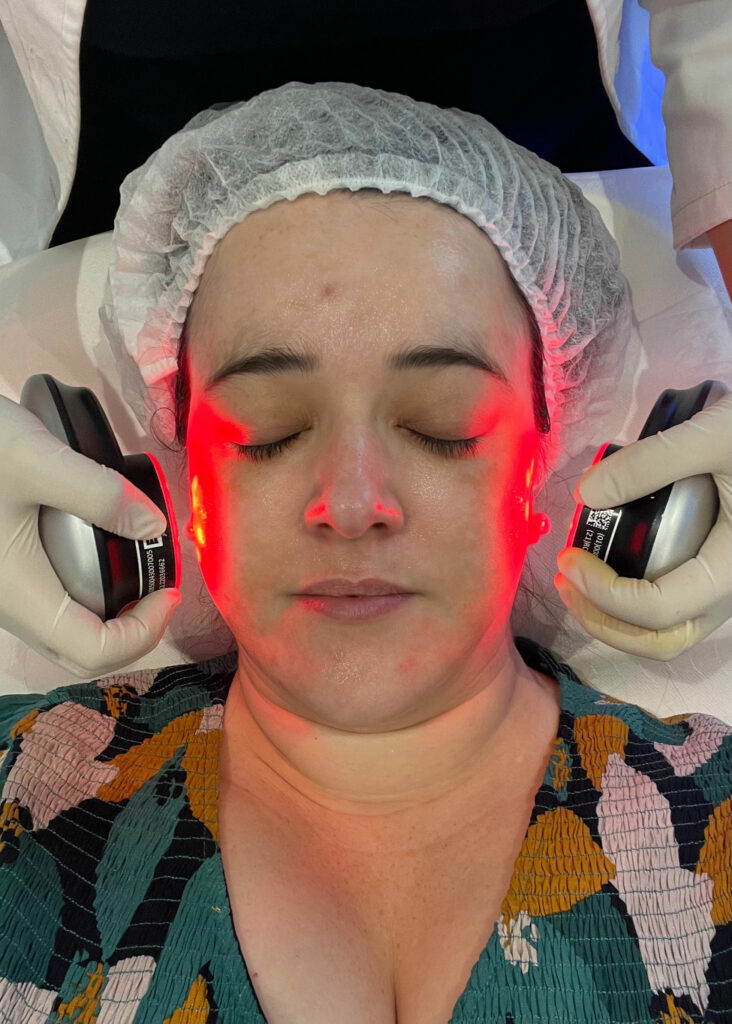 Don't get me wrong, it isn't painful or anything, but if you're looking for a relaxing facial where you're tempted to drift off into the chair, this one isn't it.
I on the other hand LOVE when I can feel something working and that's totally where I am at with the HydraFacial. I can FEEL it working from the word go. It's super satisfying. 
Each step I can feel the device doing its job, cleansing, exfoliating and extracting and then the infusion serum stage. Side note: I also quite liked the handheld LED component of this treatment too.
The HydraFacial JLo Glow verdict
Look, I don't look the prettiest after this treatment (as I tend to go red after most treatments) but my skin FEEEEEELS amazing. I am a bouncy, smooth goddess. Then we get to the exciting bit: the technician pulls a little cylinder out of the back of the machine and shows me all the GUNK that came out of my face, plus the oil floating on top. It is so gross but also SO SATISFYING TO SEE.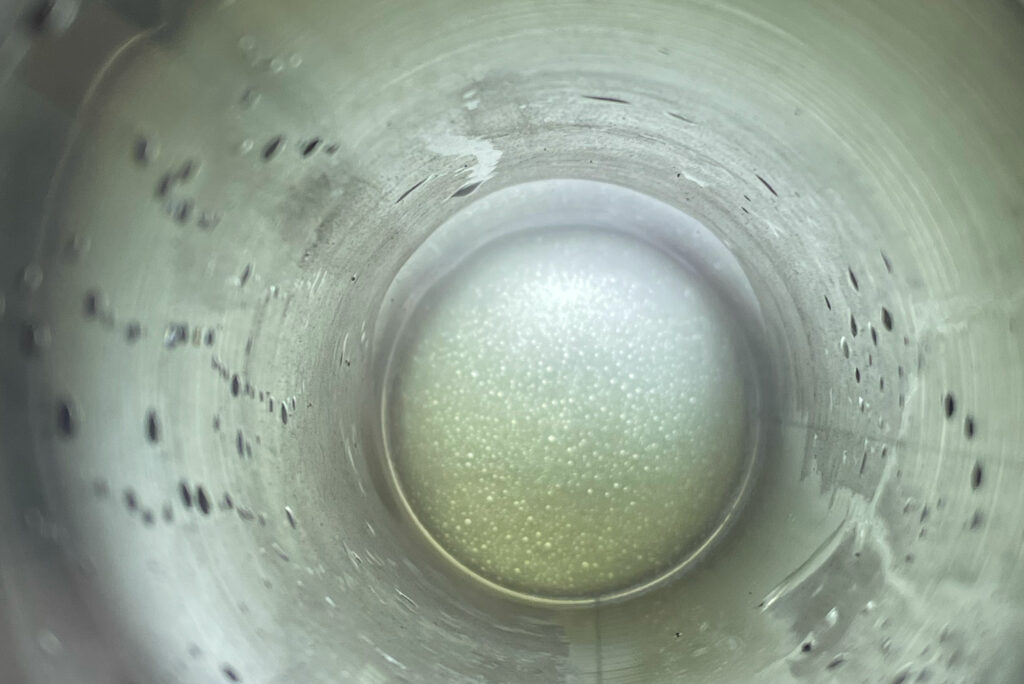 All in all, this is a strong recommend from me. In the weeks that follow my skin maintains its hydration and looks markedly less dull than usual.
I reckon this would be a great thing to have done monthly or every two months if funds allow, for a skin reset.
HydraFacial with JLo Beauty Booster, Clear Skincare Clinics, 1300 442 632