We're all familiar with lifelong dreams, and for some of us, they can become amazing success stories, but other times they can dwindle over the years where we're left with no choice but to keep the remnant of them close to our hearts and move on. But that's certainly not the way of the Queen of Honky Tonk, Wanita. Film Director Matthew Walker says the aim of the documentary was to portray a musician, Wanita putting her entire heart and soul into her art. I'm Wanita delivers a powerful message to pursue one's calling and not shy away when all else seems lost. Wanita's inspiring amount of confidence shines through within the film as she pushes her doubts to the side to give her country musical talent one last (and impressive) try.
Following Wanita from her rural town of Tamworth (also known as Australia's Music Capital), Wanita finds herself taking the next step in her music career by recording a country album in the mecca of all things country music; Nashville, Tennessee. Taking two of her musician companions with her on the road, they, despite the lack of support from Wanita's family and the cut-throat music industry, record an astounding album titled I'm Wanita with some stunning one-take wonders.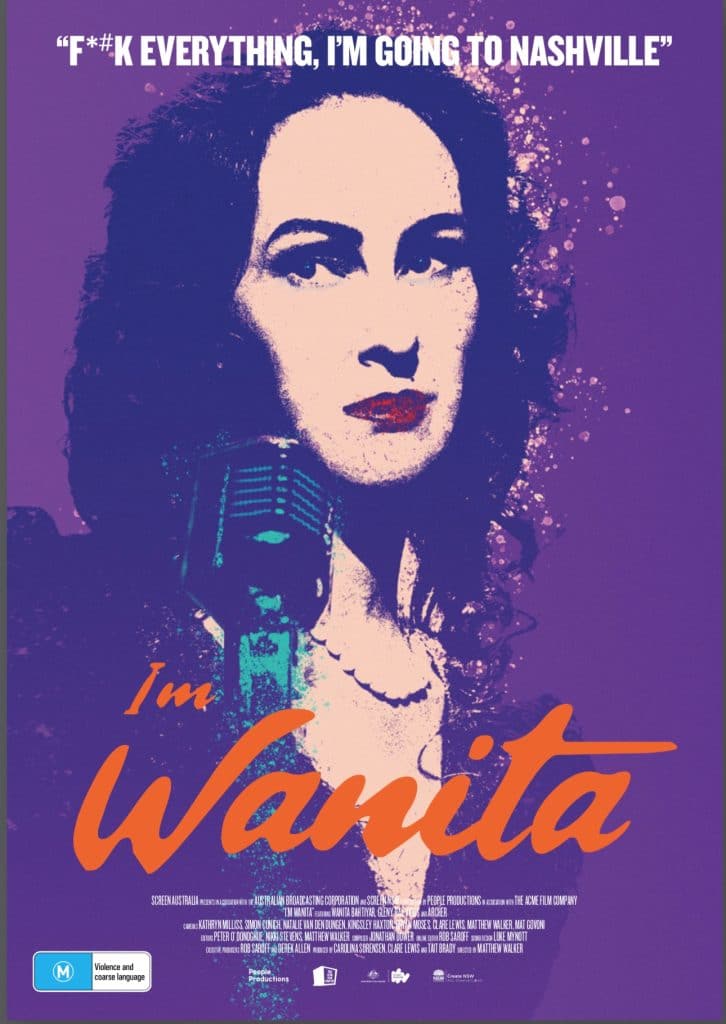 Prepare to be completely immersed in the film while Wanita fights to make it in the industry and make her way to stardom. A gritty but overall spectacular film that intentionally depicts the real truth of Wanita's life and backstory by avoiding any sugar coating. This makes it the most gripping aspect of the film — how Walker and Wanita allow her ongoing struggles and hardship to play out and come alive on the big screen, creating a very raw, real and honest documentary.
Walker states that it was his job to respect and craft a story from her utterly courageous personality and 'this is who I am' approach to life. "I wanted to capture her energy, the way she embraced chaos, the way she celebrated it but also got driven mad by it at times," he said. 
Catch I'm Wanita in selected cinemas, and her new album also titled I'm Wanita on Spotify now! For more info – check out http://wanitathemovie.com.au