Donuts and baked treats are great, there's no doubt about it. However, for the part of the population who are celiac or gluten intolerant, these treats are usually a no-go. Luckily, Kate Williams founded Nodo in 2014, and since then she has kept the gluten free population very, very happy. In the past four years, she has crafted oh so many delicious gourmet and artisan treats, which are all of course gluten free and made with love. Celebrating Kate's ingenuity and Nodo's exciting new Easter range, we had the chance to ask Brisbane's best donut connoisseur and kick-ass business woman a few curious questions.

How has the journey been since graduating from Hospitality and Marketing to running a full-fledged gluten free and gourmet business?!
The journey has been the most challenging yet rewarding adventure, and I am so incredibly proud of how far we have come since we opened two years ago. I have met so many like-minded people in the industry and have had the pleasure of working with an amazing team who have all played their part in helping to bring the Nodo dream to life.

Out of all the classics, limited-edition ranges and crowd favourite products, which has been your favourite?
I am in love with our new edition – The Hot Cross Buns with dried blueberries. I am excited to be able to share these with everyone this Easter. Like all our baked goods, they are gluten free, but they are so delicious with a beautiful taste and fluffy texture – I believe everyone is going to fall in love with these as much as I have. I also can't go past our Strawberry Donut with coverture hazelnut chocolate and freeze dried strawberries – you can't go wrong with that one.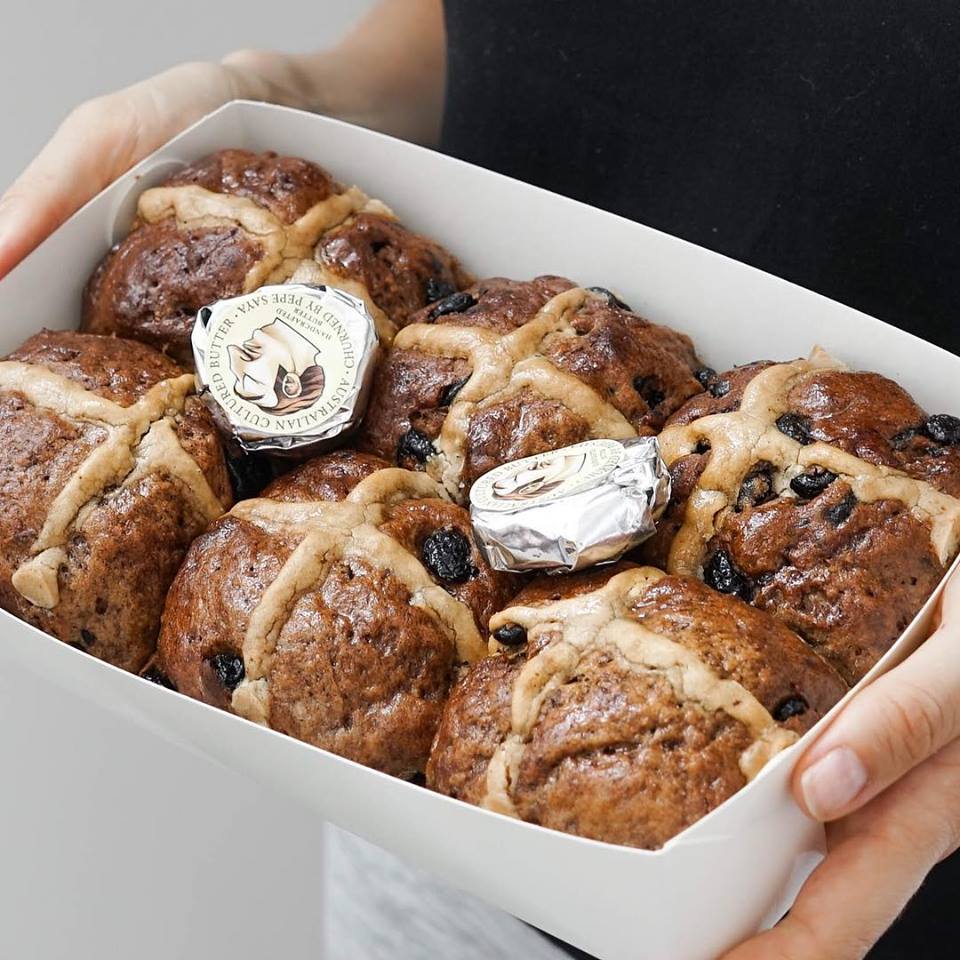 Tell us a little bit about the new Easter creations and how the range all came about.
We created the Easter Hot Cross Donut a few years ago and it was an instant hit. It is loaded with Easter spices in the base of the donut and it's really designed for those who aren't keen on the dried fruit – something a little more indulgent. Now we have expanded our range of baked goods at Nodo and are really excited to introduce our Gluten Free Hot Cross Buns this year. We use dried blueberries soaked in orange juice for a point of difference and believe we have created a pretty special baked treat. We use our own Nodo gluten-free flour blend with the addition of sorghum flour, yeast, eggs, milk and Easter spices. All of our buns are made fresh daily and hand rolled.

What are you most excited about with the launch of the hot cross buns?
I am most excited about everyone being able to try our buns this year. Whether your gluten-free or not, I believe our buns are special! We use high quality, premium, natural ingredients. Every bun is hand rolled the old fashioned way and like everything we do, we are very proud of this product and excited to share it with everyone.

What's a typical day in the life of a donut connoisseur and kick-ass business woman?
I absolutely love what I do. I work extremely closely with our chefs and bakers as we are constantly trying to evolve our business and our product offering. Yes, there is a lot of taste testing involved – which I will never complain about. My focus is also on growing the business and communicating directly with our customers online and in-store, but you will usually find me behind the scenes.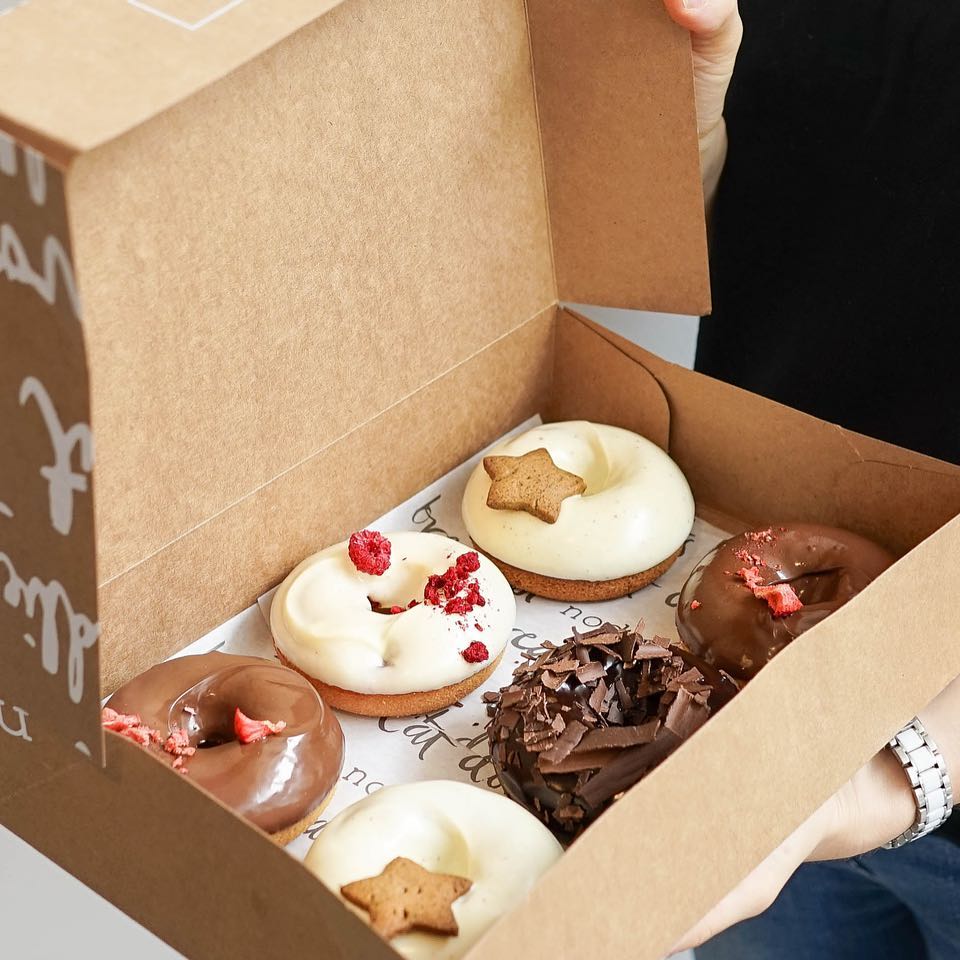 What has been your most successful donut flavour?
The most successful donut flavour was our Christmas Special last year. It was a pumpkin spiced based with chai coverture, white chocolate and a gingerbread star!

What is the creative process in coming up with new flavours?
The creative process is really a group effort. We are always looking for inspiration everywhere and try to introduce new flavours throughout the year to excite our customers, but a lot of our customers also really just love our classics which we have perfected over time.

What do you think is the biggest misconception that people have about gluten-free products?
The biggest misconception is that gluten-free is healthier, yet not as tasty. I created Nodo because I missed baked goods that are predominately wheat based. The gluten-free alternatives were filled with so many ingredients and really not a lot of love or innovation. We bake everything from scratch the old-fashioned way; we use premium, natural ingredients and make sure we take customer feedback into consideration too.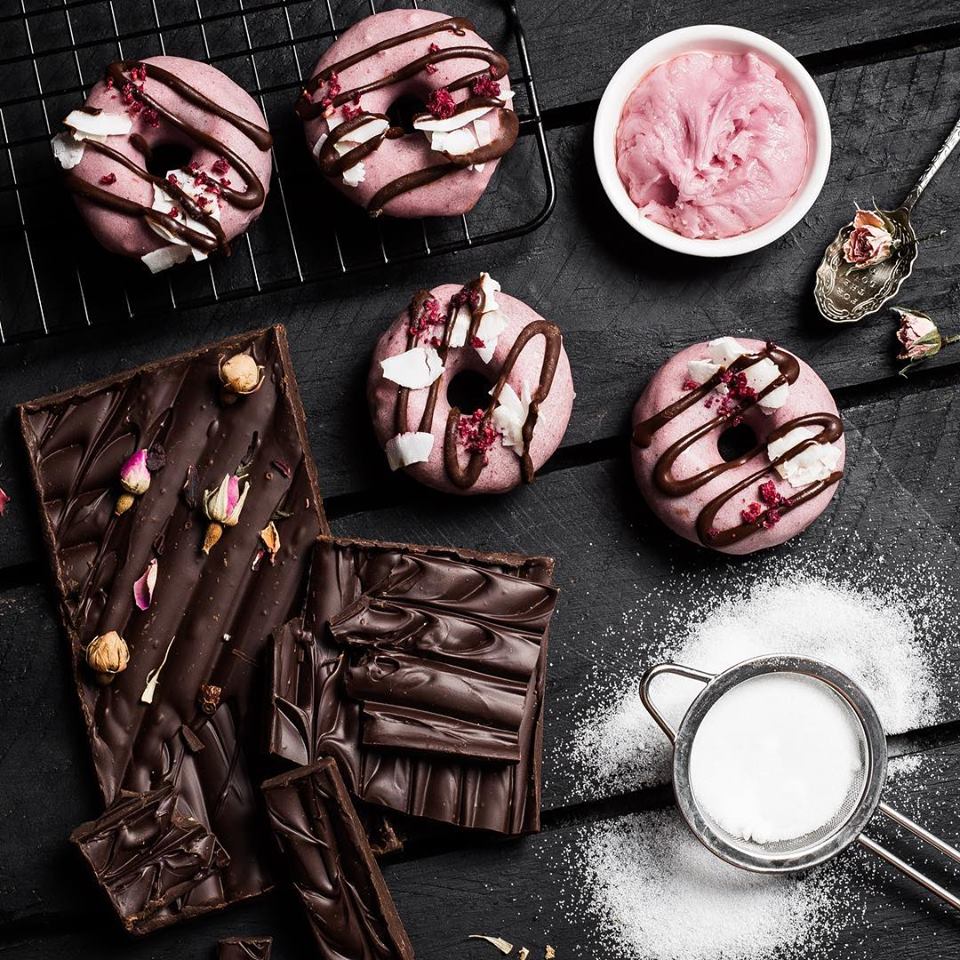 If you could create the most extravagant donut flavour, what would it be?
Extravagant to me means using the finest, highest quality ingredients; much like the world's most expensive donut that we created for the launch of our first store. It was a donut topped with pink, milk and dark champagne truffle chocolates, wrapped with gold leaf, edible flowers from the Noosa Hinterlands and freeze dried fruits!

What advice would you give to somebody who wants to start a business out of their passion?
Just do it! I thought about starting a business for so many years and didn't act on it as it's really difficult to cross the path from idea to conception, but you have to be fearless and take the plunge. If you are truly passionate about your concept, you need to have full belief in yourself and make sure that you are going into business for all the right reasons – you cannot fail.

Can you give us a little sneak peek into what Brisbane foodies can expect from Nodo in 2018?
We are just getting warmed up!!! We have so much more to offer Brisbane foodies. We will continue to evolve, introduce new products and new menu items. There also might be a few new store openings on the horizon, but we are conscious of protecting our product and always delivering an amazing experience the minute someone enters the Nodo door.