From the archive: This post was published on our original site, MyCityLife back on 12 June 2017

Music and theatre have always had a strong connection to one another. So, it's understandable that The Little Red Company's Lady Beatle was such a hit. Adam Brunes and Naomi Price's original cabaret – accompanied by a re-interpreted soundtrack of The Beatles' greatest hits – had its sixth performance ever on Thursday June 1 at the La Boite Roundhouse Theatre; to a rightfully packed audience.

A show for theatre goers and Beatles fans alike, Lady Beatle weaves a heartbreaking true story with live performances of some of The Beatles greatest classics, including Come Together, Here Comes the Sun, Sgt Pepper's Lonely Hearts Club Band; as well as a stunning rendition of Eleanor Rigby. Lead by Naomi Price herself as both singer and performer, The Lonely Hearts Club Band consists of some truly stunning Australian Musicians; Jason McGregor on guitar, Andrew Johnson on bass, Mik Easterman on drums and Michael Manikus on piano.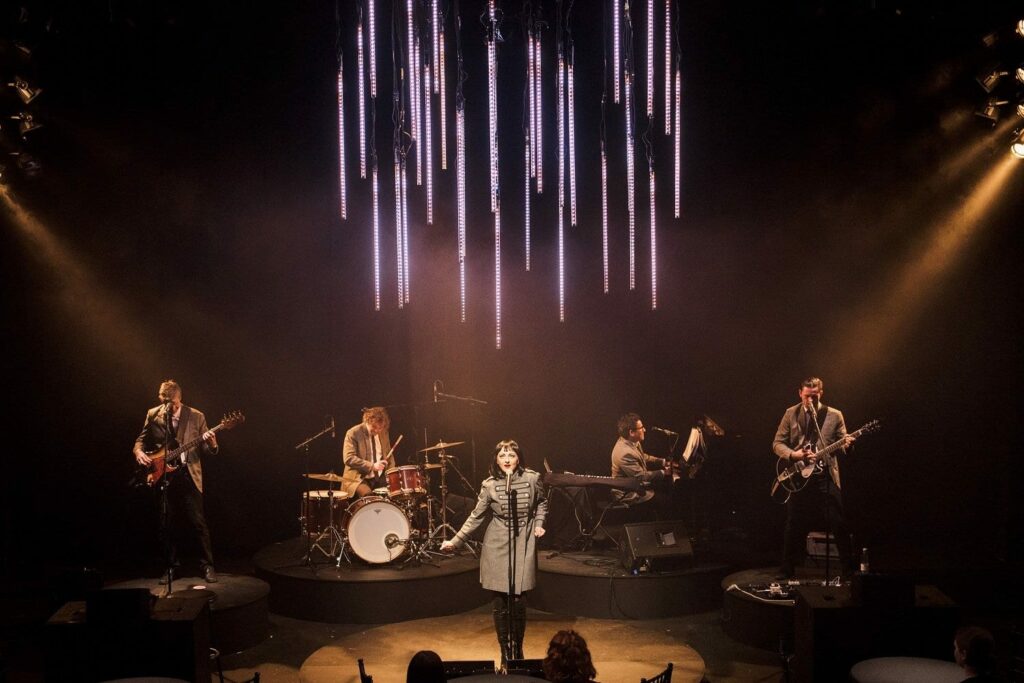 As far as audience engagement goes, few shows do it quite like this. From jokes, dancing and Price even filling one lucky audience member's glass with wine, the entire show felt more like a live gig than a piece of theatre. However, Lady Beatle still does have its fair share of theatrics, with an immersive audio and visual set-up: including an LED lighting rig that moved as swiftly from song to song as Price and her Lonely Hearts Club Band.

Much of this engagement is due to La Boite's Roundhouse Theatre itself. Having celebrated their 90th birthday in July of 2015, La Boite has a long history to boast – something that is often represented through the broad range of diversity seen throughout their productions. Theatre in the round isn't something casual theatre-goers see often enough, with the Roundhouse – home of La Boite since 2003 – being one of an elite few such theatres in Australian and even the world.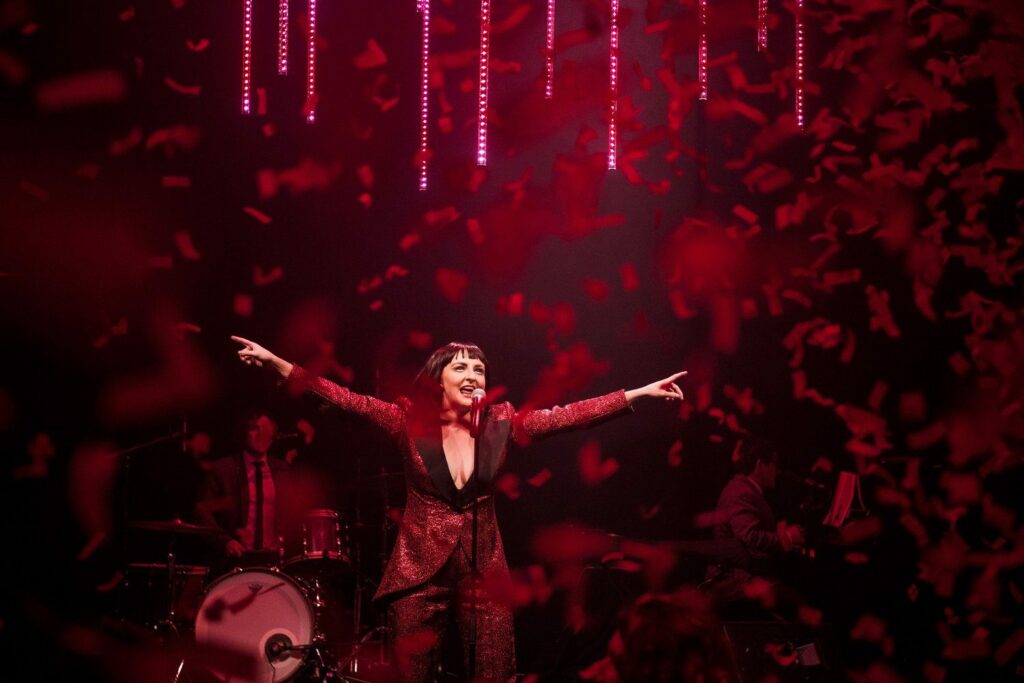 While its history is a large part of the company they have become today, time hasn't worn down on La Boite yet. As well as being an impressive showcase of Australian music and theatrical talent, Lady Beatle is on par with some of the larger-scale musical production this year and in past. Through a well-rehearsed cast and a deep story with a powerful social message, Price and Brunes' Lady Beatle is a moving performance that will be talked about for a long time to come.

While the show's season is unfortunately over, only stretching from 25 May – 3 June, this is surely a production to look out for an eagerly awaited return.

Photography credit: Dylan Evans