Bianca Kasurinen is a seamstress and designer with an affection for puns and coffee. When she's not behind a sewing machine, she's probably burning something in the kitchen. 
On first impressions, Maiocchi's Colour Me Happy collection is certainly all that: so much happy. As a Brisbane designed and manufactured fashion label Maiocchi is renown for feminine silhouettes and playful use of colour.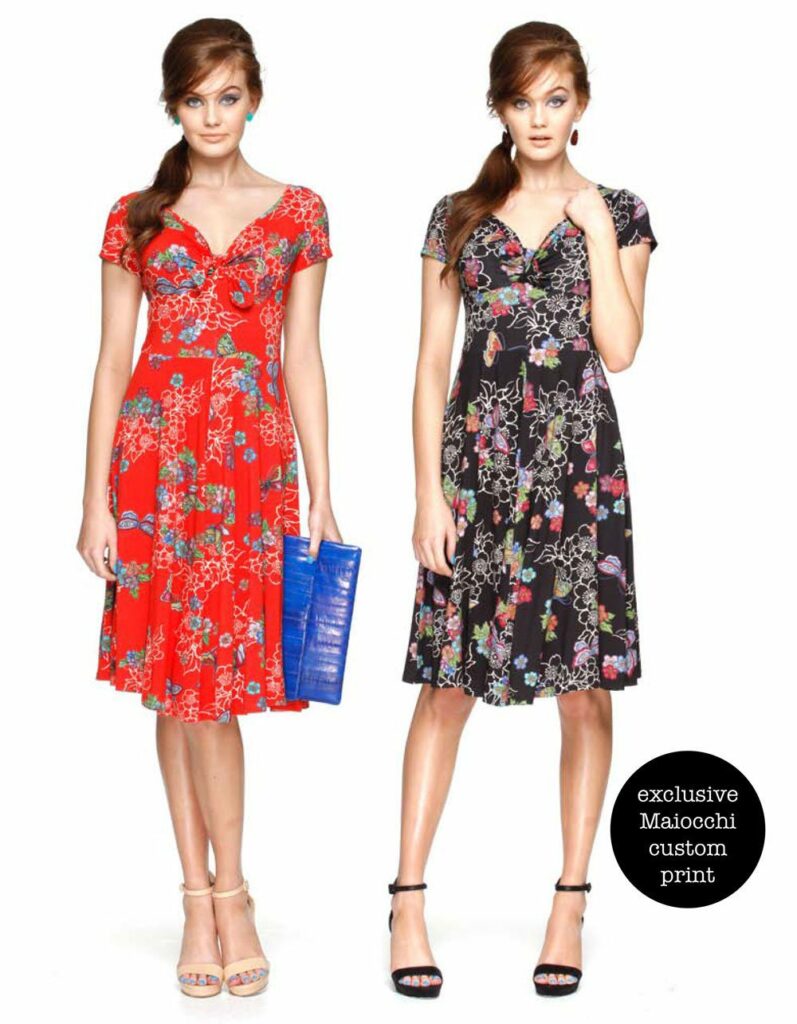 The fabrics themselves are somewhat a daydream with four custom prints especially created for this collection. Designer Deanne Mayocchi takes hints from Japanese fabrics and vibrant birds, giving them an everyday appeal where the eye yearns for Japanese chirimen prints and cottons. Classic stripes and dots connect the precious birds and butterflies with their floral blossoms. After visually taking in the lovely prints and patterns, feel how these delicious fabrics invoke confidence simply from wearing. Sumptuous jerseys are luxurious against the skin to flatter curves with a gorgeous drape. A touch of stretch is added to cottons that move, transforming a pretty frock into a garment to wear into the evening.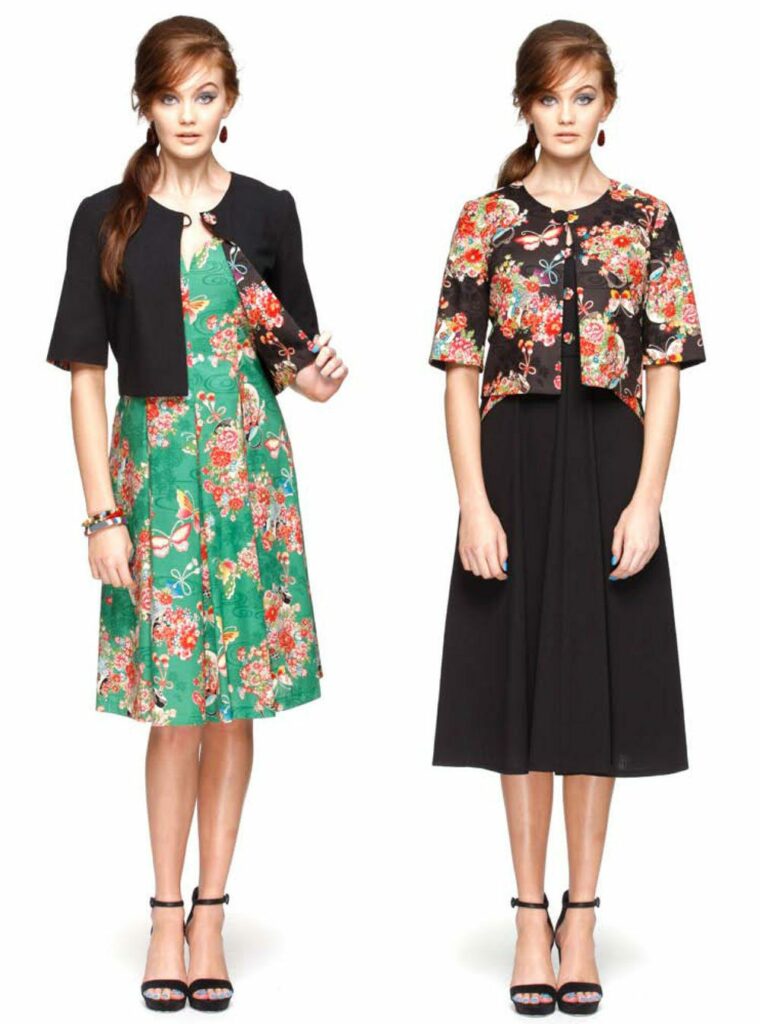 Jacquards lend texture and depth to prints, like an intimate secret only those close by know. The everyday luxury of each piece allows them to be effortless wardrobe staples, favourites to be worn again and again and again. It's easy to see why Maiocchi's elegant draping and nod to vintage femininity are favourites for ladies of all sizes. "It's extremely rewarding to know that my designs can inspire confidence in women," Deanne says. "That is the bright side of fashion – knowing that a pop of colour or a flattering frock can change someone's day for the better.
With two retail outlets in Brisbane as well as others around the country- the Maiocchi experience is as inviting and whimsical as the clothes. Wandering in-store, colourful accessories and jewellery are presented alongside Colour Me Happy pieces and other Maiocchi staples. The feeling is just like entering a colourful wardrobe. This summer, it's easy to find a little bit of Maiocchi happiness – no matter where you are.
Maiocchi's Colour Me Happy Summer Collection is available in-store or online now.