Beauty addicts rejoice, for our palace of all things pretty has opened yet another store full of makeup and skincare wonders, this time at Robina Town Centre.

Opening day saw eager Sephora fans cueing up and down the closed shopping centre to be one of the first to head through the doors of the untouched stores. Luckily (because beauty journalist) I got a special sneak peek inside the store before the masses.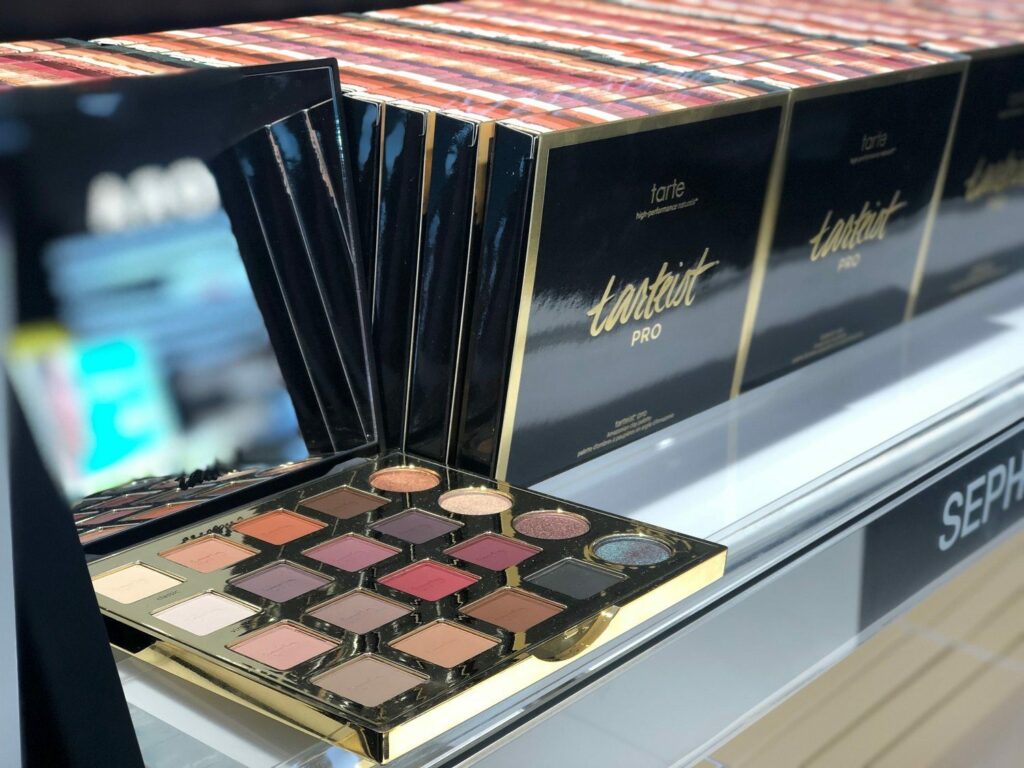 There is nothing quite like the beauty of rows and rows of untouched palettes, just shimmering and shining and calling out "swatch me, swatch me!" softly as I walk past.

Along with the launch of the new store, Sephora is bringing the cult natural brand FRESH to our shores. I can't help but stare at the gorgeous minimalist packaging and lovely looking rose petals settled at the bottom of their toner bottles. GORGE!

One thing I was particularly taken with in-store was the Virtual Artist technology, which is currently a first in Australia exclusive to the Robina store. Wanna try on a lipstick? Forget touching the same lippies everyone else has slathered on their mouths god knows how many times; just use the Virtual Artist! This technology allows you to try on allllllll the lipstick shades without having to swatch, swipe or imagine how it's gonna look on your lips. Just stand in front of a screen, tap on the colour you want and BAM, you're magically wearing the shade on the screen. It's the easiest way I've ever checked whether a particular shade suited me before and I can see this leading to many "accidental" purchases in the future. Who would have ever known I could rock a dark mulberry lip?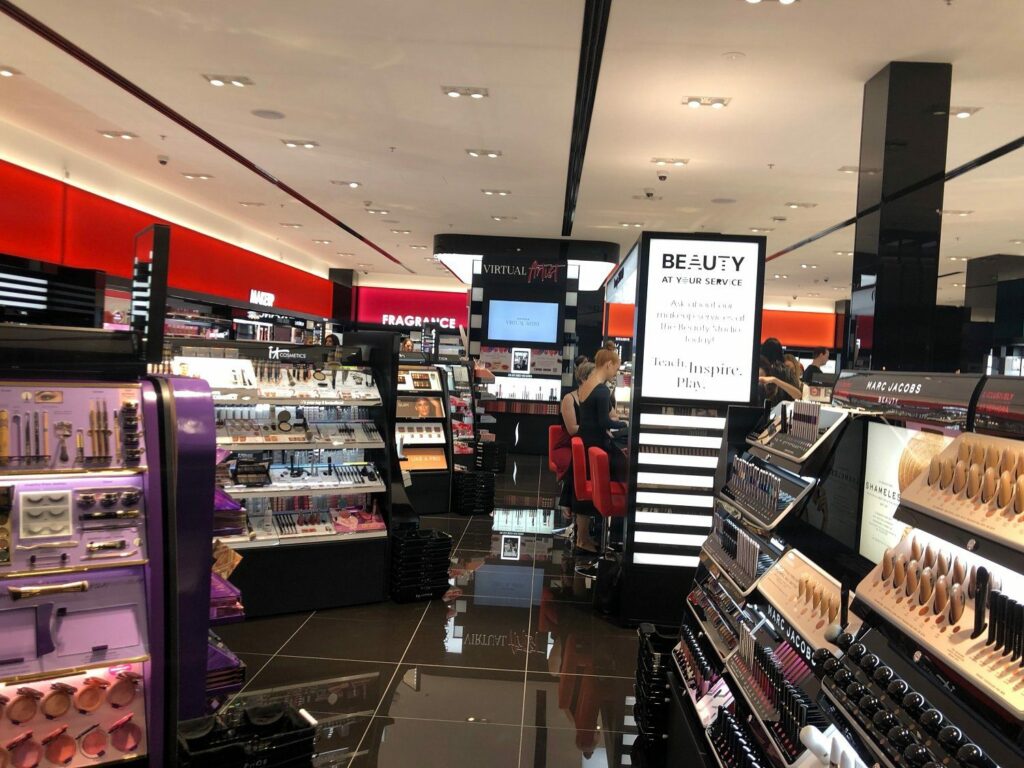 There's also the option to check eyeshadow shades but I don't really have a lot of eye "real estate", so to speak, so I skip that idea.

Sephora Country Manager Libby Amelia says it was clear there was definite want for a second store in the Gold Coast area. "Following the success of our Pacific Fair store, which opened in 2016, it's clear the demand from Gold Coast beauty lovers is there," she says.

"Robina Town Centre is at the heart of shopping, dining and leisure for locals of the Sunshine State and we are excited to bring the best of global beauty to their doorstep."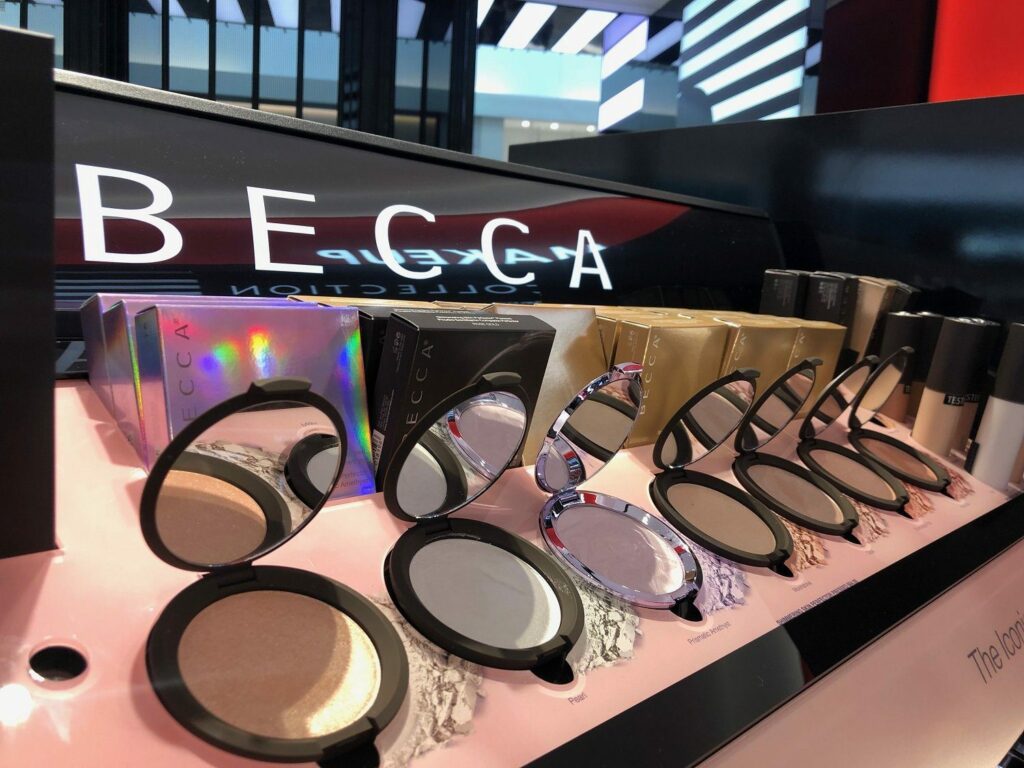 On what Sephora will bring to Robina Town Centre, Amelia highlights the cult, luxe and exclusive offerings from local and international brands: "With key makeup brands like Fenty Beauty, Huda and Anastasia Beverly Hills; niche hair care brands such as IGK, Drybar and OUAI alongside our latest skincare launch Fresh, there will be a huge focus on the new and exclusive."

And she says she expects customers are going to absolutely love the new Virtual Artist technology. "Our teams of talented Beauty Advisors are on-hand to provide foundation matching and a wide variety of makeup services, but the beauty of Virtual Artist is that you can try on hundreds of colours all on your own, and from the traction we have via our app, we know our customers absolutely love it," she says.

So what's my final verdict on the new Sephora store? Well… let's just say I might have slipped and my credit card might have fallen out and into the EFTPOS machine. If I don't look at the receipt total it doesn't count. Right? Right?!