Tanya Williams is Chief Of Everything at Digital Conversations. As well as running her own business Tanya is Vice president of AIMIA QLD, author of three eBooks, an active blogger and mentor.

There is no denying the abundance of digital tools now available designed to help make our life easier. With social media and content creation being so important for businesses, using free digital tools to save time and limited resources means you can create interesting and authentic content without spending a cent.

CANVA
I am seriously in love with Canva. It is a free platform that allows you to create all types of content from social media banners, menu's, posters and flyers – all using templates. You can download your own images and change colours to fit your brand then just download the file. Most templates are free and others might cost $1. It's your own personal graphic designer.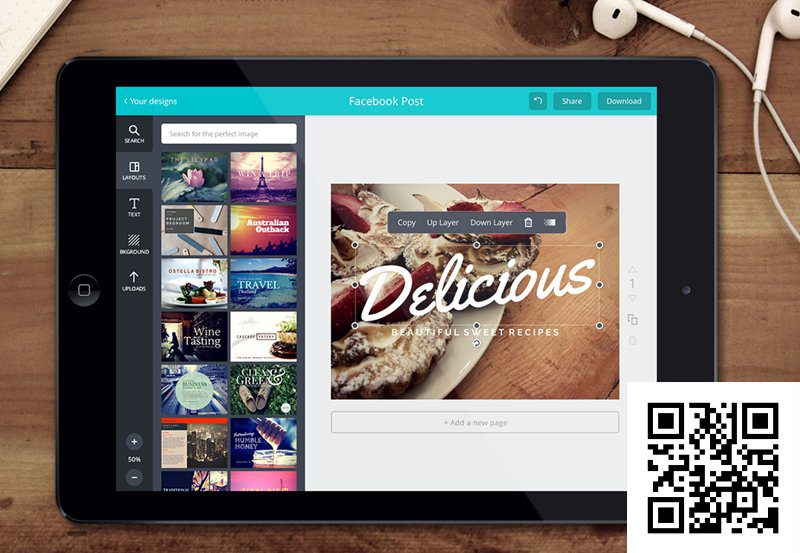 HYPELAPSE
Video is the new black. A great way to showcase your product in seconds, the Hyperlapse App takes it further as a creative way of using video with a difference. Super simple to use, even the most technically illiterate can navigate their way around this in three easy steps.
1. Record the video
2. Choose the speed to view it.
3. Share on Instagram or Facebook.
Imagine the fun you can have with this to showcase your brand's personality.
You can download from The App Store here.

WORDSWAG
One of my faves, Wordswag allows you to choose from their images or use one of your own. Just upload an image, overlay your text choosing from their design templates and save to share on social or other digital platforms.
Download for free on the App store here.