Santa is coming to town sooner than you think which means more amazing beauty releases hitting the shelves to tempt us. It's not wrong to buy yourself Christmas presents in October right?
Jurlique Limited Edition Peony & Tangerine Mist and Hand Cream, from $49
Merry Mistmas! It's that time of the year again where all the brands start bringing out their stunning Christmas ranges and Jurlique has really brought it this year with what's gonna be my favourite new scents. So far it has a 100 per cent success rate in getting an "ooh what's that amazing smell?" when I've spritzed it in the office. Floral yet zesty, this is springtime perfection and will only be available for a limited time so get on it. Also keep an eye out for Jurlique's always luxe Christmas gift sets, which will be hitting shelves soon. Every year I've bought them for anyone, major brownie points.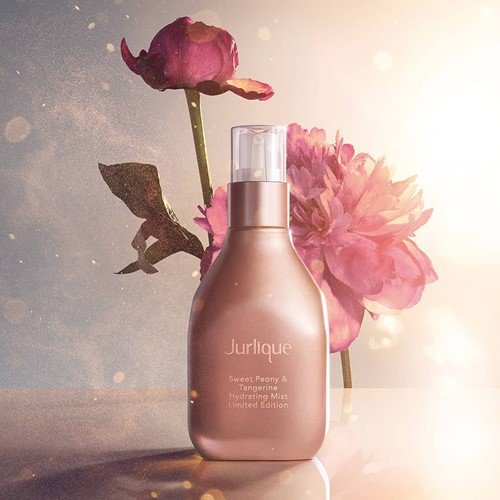 Dermalogica Skin Smoothing Cream, $99
Who doesn't want smooth skin? Nobody, that's who. I'm always looking for multitasking products and Dermalogica just love to keep bringing them out. This new cream has this science stuff they call "Active HydraMesh Technology" which basically means more moisture, and protection from all the gross air pollution just floating around. It features hyaluronic acid, mallow, cucumber and arnica for hydration and moisture locking; grape seed extracts to fight damage; vitamin C to defend and brighten skin; and Vitamin E for moisturisation. So much good stuff, one product. Excellent for lazy gals like me.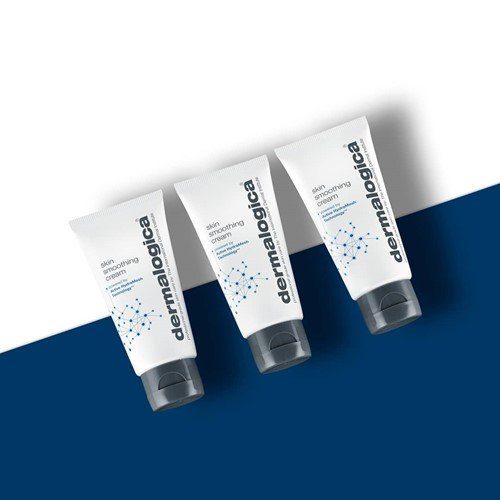 Too Faced Peaches & Cream range extension, from $17
Oh man, TF just keep hitting it out of the park with even more lush stuff from their long-awaited Peaches & Cream collection. I'm talking lip scrubs, lip balm, lipsticks and a Wet and Dry Face and Eye Palette. SO many goodies to choose from that my wallet is already having a panic attack. My top picks from this range are the lipsticks: apart from the fact that they smell deeeeeeeeelish, the cream matte formula stays put and feels super hydrating. And talk about pigment punch! I want to add so many of the colours to my collection… Keep up the good work, Too Faced. Available from Mecca Maxima.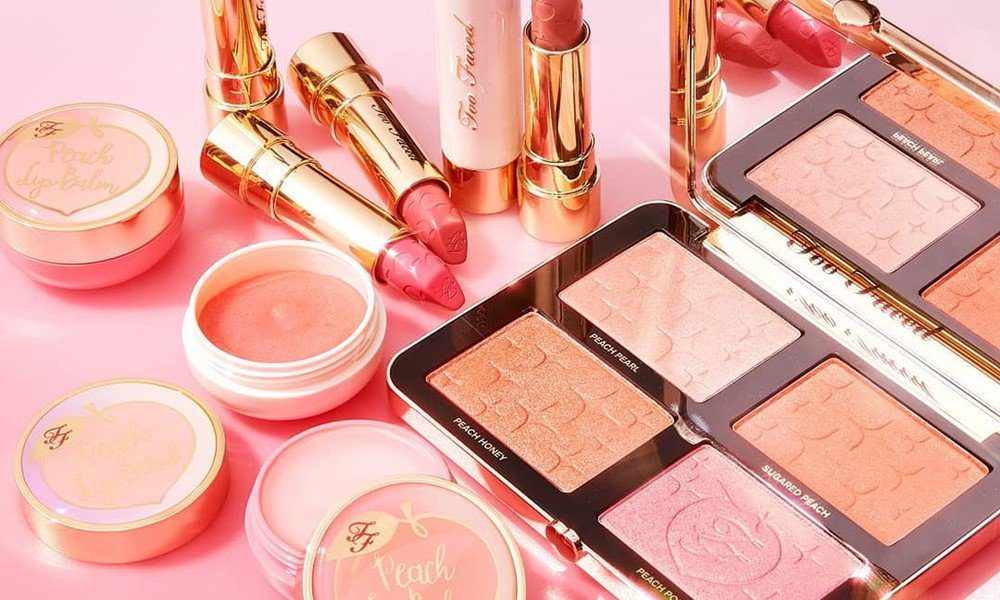 Marie Dalgar, prices vary
GUYS, if you love holographic, unicorn, magical, festival-worthy makeup then you are going to want to put Marie Dalgar on your radar. I was lucky enough to grab some samples at the Sephora press day earlier this year and they were some of my favourite products of the whole day. Think pretty pastels, strong pigments, duochrome and holographic formulas; everything you need to transform you into an ethereal goddess. A huge hit in Japan, the range extends from punchy pigmented metallic eyeshadows, pastel holo highlighters, and a selection of lipsticks that can be worn on their own or as shimmery toppers for a mermaidy twist. Plus the packaging gives me heart eyes. Get ready to fall in love, beauty lovers. Available from Sephora.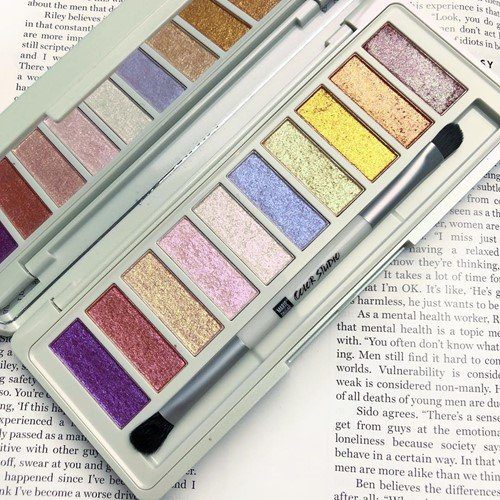 Sukin Pink Clay Masque, $16.95
Clay masks are the best for getting rid of toxins and impurities your little old face soaks up from all the pollutants outside. Some masks strip your skin of much-needed moisture, but this one has aloe vera and cucumber extracts to nourish skin. Plus, you know, everyone knows pink IS the most Instagrammable mask colour, so… Available late October from Chemist Warehouse, Priceline and others.
Korres Pure Greek Olive range, from $8
Olive oil has long been said to be the ultimate when it comes to making skin supple and smooth, and who knows more about the ancient practice than the Greek? Inspired by the beauty rituals of Cretan women that go back centuries Korres has released their new Greek Olive collection. Think a whole range of products featuring supreme olive oil and cold-pressed olive leaf extract designed for maximum skin smoothy supply goodness. It's a natural source of minerals, vitamins, amino acids and antioxidants. My pick from the collection is the Pure Greek Olive Verbena Body Cream. The cream sinks in, leaving no greasy residue or film, and the added verbena scent is just darn dreamy. Available from Mecca Maxima.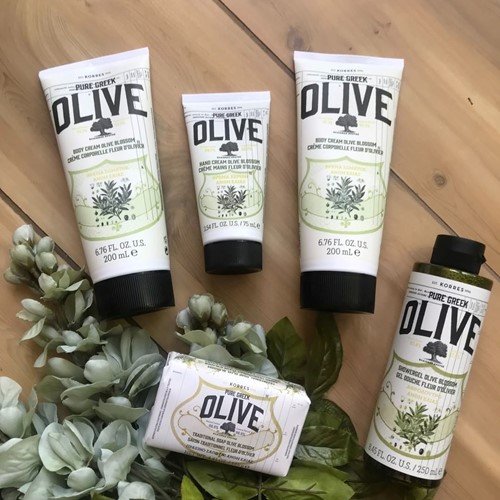 Remington Rose Luxury Hair Dryer Pack, $79.95
Rose gold! Hair dryer! Two of my favourite things! This sexy little dryer has a ceramic coated grille for even distribution of heat, and it's rose gold so obviously it's gorgeous. PLUS the biggest bonus for spring/summer frizz ball heads like me is that it's packed full of ionic technology which is secret tech talk for less frizz. And bonus! You get a round brush to create gorgeous bouncy hair looks. Available from a variety of stores.
Benefit Brow Contour Pro, $55
First it was facial contouring, then body contouring, now it's all about contouring for your brows! A good pair of eyebrows can practically give you a facelift so learning how to add dimension to them is kind of magic. Enter Benefit, with their four-in-one pencil designed to bring your brows to another level. It has two shades to fill in gaps, one to give edges that extra pop and a highlighter to accentuate your arch. And did I mention it was FOUR PRODUCTS IN ONE?! Space saving, with maximum usefulness. Better still, it's as easy as colouring in (which is driven home in the Brow Contour Pro's kitchy, clicky pen design you remember from your school days.). It's genius, with high pigment payoff and idiot proof, which is great for lazy gals like me. Available from all Benefit counters.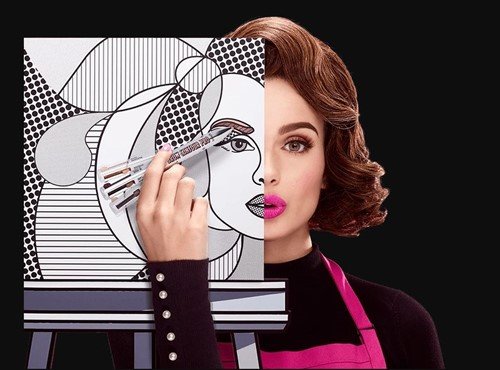 Too Faced Cheers to 20 Years Birthday Collection, from $30
Oh my glittery stars! I know this is technically September but I just can't get past it and neither should you. If you like sparkle, shimmer and shine then you need to feast your eyes on this blindingly beautiful collection. To celebrate the 20th anniversary of the Too Faced brand, they've released a prettier than pretty collection which gives a modern twist to their original release products. The limited edition Then and Now Eye Shadow Pallete has the 10 shades that made TF famous (but given a modern formula overhaul) plus it features 10 totally new shades that were inspired by 1998 range but given a 2018 trendy twist. Think festival glitter pretty. The pigment is out of this world and a little goes a long way with their new formulations and it's a must for any TF fan.
And, since the original line launched with glittery metallic lipsticks, the brand has reimagined the shades with a … you guessed it … a 2018 twist. They're still metallic and bold but less 1990s Barbie Girl and more Festival Unicorn Chic. I am particularly in love with the Too Too Hot, because metallic red sets this beauty lover's lipstick obsessed heart on fire. And finally, their cult favourite mascara has been renamed Better Than Birthday Sex and been COVERED IN GLITTER. Get it to up your Insta game, gals and guys. Available from Mecca Maxima.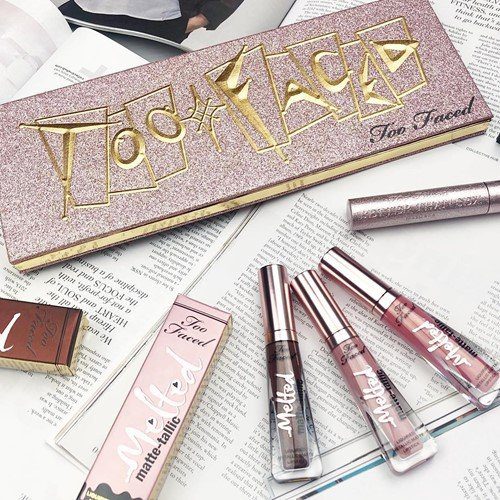 Nars Climax Mascara, $35
If you're looking for drama, drama, drama with your lashes then look no further than Nars' new mascara. I mean daaaaayum they don't call it Climax for nothing. When I wore this out, at least three people complimented my lashes and one even told me they were the most realistic falsies they'd ever seen. She practically fell over when I told her those eyelashes were alllllll mine. As the marketing spins says, its hardcore lift, softcore feel formula will stay put, and won't clump. It feels only right to continue the innuendo here and say this is one Climax you'll never have to fake. Available from Mecca Maxima.