ABOUT THE WRITER: With a passion for film and television and a flair for the written word, Kenneth Lo loves to explore the world through film, art and culture.

Taika Waititi, the comedic New Zealander genius behind projects such as vampire mockumentary, What We Do in the Shadows and the highest grossing local film of all time, Boy has just released a new coming of age adventure comedy called Hunt for the Wilderpeople. Based on the late and renowned Kiwi novelist Barry Crumb's book: Wild Pork and Watercress, Hunt for the Wilderpeople is an exceptional adaptation of it through its perfect blend between action-drama and pure hearted comedy.

The Kiwi film begins with young, stout, and detached troublemaker, Ricky Baker (Julian Dennison) being dropped off to a ramshackle cottage in the middle of the New Zealand bush. Ricky's hare-brained child-welfare officer, Paula (Rachel House) explains to his new guardians that Ricky is a "very bad egg" who has been a regular flyer throughout a series of foster families and group homes. Ricky's new aunty, the optimistic Bella (Rima Te Wiata) believes that this hip-hop living boy just needs a loving family, hearty home and delectable food to turn him around.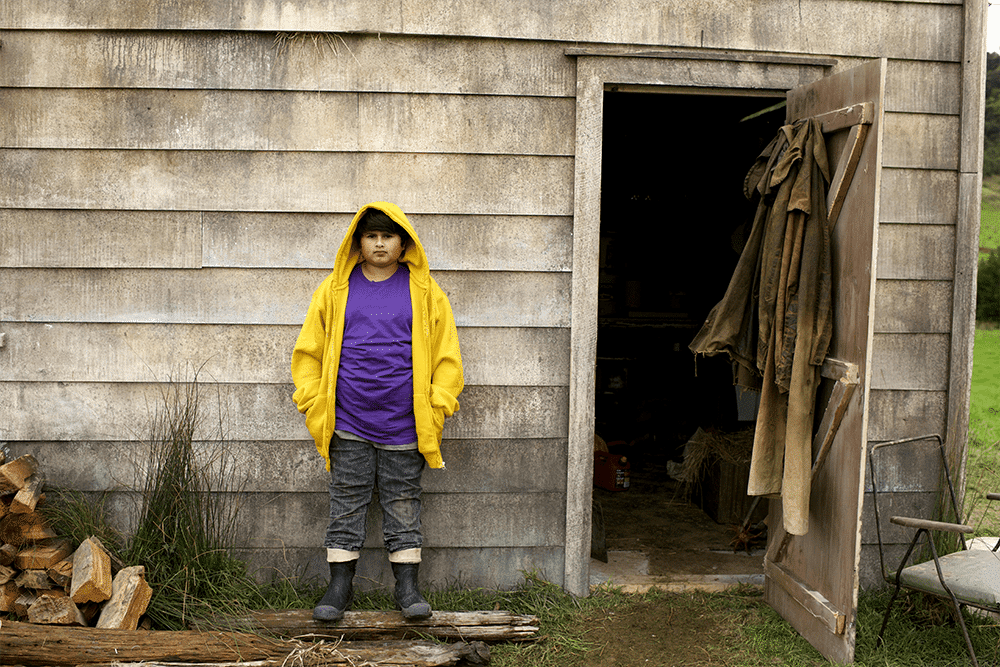 When Ricky tries to escape from his new home on the first night, Aunty Bella inevitably catches him and offers him breakfast before he continues his big escape. Ricky eventually caves in and starts to accept Aunty Bella's cosy home as his own. The same cannot be said however for his relationship with the taciturn Uncle Hec (Sam Neill) the not-so loving feelings against one another require Bella to act as a buffer between them.

With an unexpected turn of fate, Bella passes away leaving Hec as a widower and Ricky once again without a mother figure. Ricky serves as a constant reminder of Bella and stricken by grief, the already distant uncle Hec becomes more withdrawn. As time passes, a letter from the Child Welfare arrives to inform Ricky that he will be placed back public system as Uncle Hec doesn't appear fit to raise a child.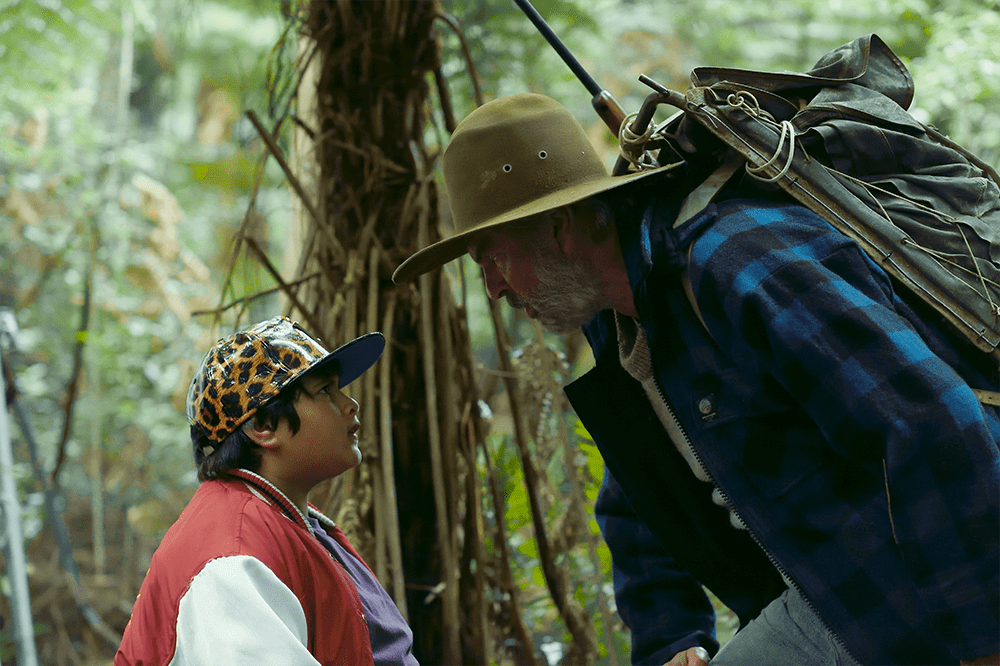 With the law once again threatening his freedom, Ricky decides to run away into the bush. However, with his tactless city life experience, Ricky ultimately ends up lost, hungry and hallucinating hamburgers. On the brink of disaster, survival expert Uncle Hec comes to the rescue but is determined to take Ricky back to child welfare. Using only his wits to navigate through the treacherous forest, Hec has a terrible accident rendering him unmovable leaving the two stranded.

Meanwhile, determined child welfare officer, Paula has concluded that Hec has gone rogue and kidnapped 13-year old delinquent Ricky Baker against his will, with sources even stating that Hec is a "pervert", Ricky and Hec's face are plastered all over the media as New Zealand's biggest manhunt begins. News of their demise finally reaches Ricky and Hec and for the first time they work together to survive and avoid incarceration.

Throughout the film, Waititi's off kilter brand of comedy is skilfully portrayed by the young Dennison and legend Sam Neil – the duo create harmonious and comedic gold in the Hunt for the Wilderpeople.