When Heath Ledger died from an accidental intoxication of prescription drugs on January 22nd 2008, the world was shook in disbelief. A promising life cut tragically short at the young age of 28 amidst the filming of what would ultimately become his final film role in The Imaginarium of Doctor Parnassus. He had only completed work as The Joker in Christopher Nolan's highly anticipated The Dark Knight months before, subsequently passing away during the editing process, six months before its release.

Leaving behind former partner Michelle Williams and their two-year old daughter Matilda, the world mourned the loss of their beloved Australian actor turned international superstar with the whole of the entertainment industry paying their respects. The death of such a vibrant performer casted a shadow over the promotion of what would later go on to become the biggest and most critically acclaimed film of his career, posthumously earning him the Academy Award for Best Supporting Actor for his incredible portrayal of Gotham City's clown prince of crime, still perhaps the greatest on-screen villain to this day in one of cinema's finest films ever made.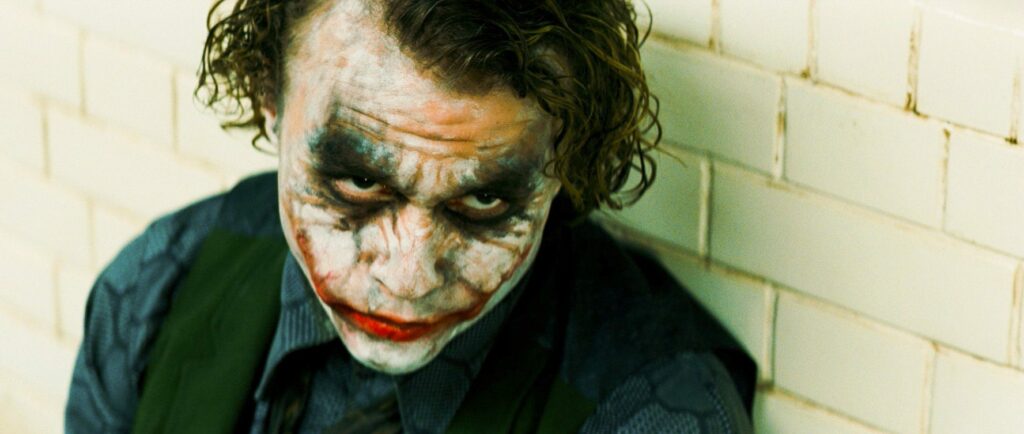 Almost a decade on from his untimely death, I am Heath Ledger is an emotional and informative documentary on a remarkable talent taken far too soon. Showcasing the life and works of the late, great Heath from his humble beginnings as a kid running around Perth to when he first realised he wanted to be an actor. Co-directors Adrian Buitenhuis and Derik Murray assemble a selection of Ledger's family, closest friends, former girlfriends and collaborators to reminisce upon their time spent and memories shared with our fallen Aussie icon.

"The earth is off-axis" claims Ben Harper, well-known musician who was a close friend. "There is something that is universally out of alignment with what happened". And by all accounts, you begin to believe it. So full of life and injecting a vigorous energy into every room he entered, Heath Ledger was the epitome of a good time, as humble as they come, always running around with a keen desire to be creative, putting his talents to use and always striving to create a positive atmosphere for those around him is what you begin to learn from the voices of those who were closest. From fellow Australian actors Naomi Watts and Ben Mendelsohn revealing secrets of a big Los Angeles home where he would invite all Aussies (Joel Edgerton, Rose Byrne etc) trying to break into the industry to stay for however long they liked. When his former cast-mates Djimon Hounsou and Emile Hirsch share behind the scenes information of the kind of guy he was on set, you begin to respect the image of Heath Ledger even more so than you did before, as the man you thought you knew through the movies proves to be just as likable off-screen.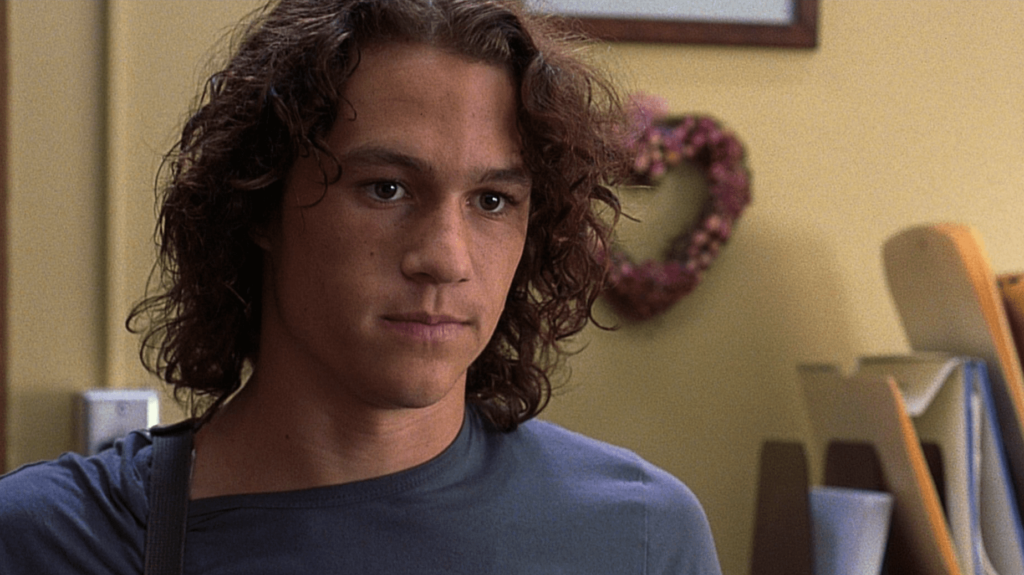 The film is also an intimate look through the lens of his own camera as he films and often performs his own journeys in unearthed home video footage he shot himself. You learn the reasoning behind the films he chose to make and every move he made in his career is given a voice by Ledger himself, explaining in his own words how he wanted to change it up by not conforming to the Hollywood stereotype. Passing on every heartthrob/hunk role he was offered after 10 Things I Hate About You and getting a kick out of saying no to film studios who weren't used to hearing the word, it was these early wise career choices that lead him to be more respected as a serious actor, moving onto more dramatic, versatile roles where he could give himself a challenge.

"If it wasn't a challenge or it didn't scare him, he wouldn't even consider it" recalls long-time agent Steve Alexander, leading to his supporting role alongside childhood hero Mel Gibson in 2001's The Patriot. It was his first big lead role in 2002's A Knight's Tale, the latter of which really put him on the map, as it were, but "made him feel mortified and owned" friend and director Matt Amato says, continuing "He wanted fame, and then when he got it, he didn't want it". Alexander admits "he kind of almost pulled out of every movie he ended up doing over fear he'd fail" but assures "Heath was the most alive human, if there wasn't some type of risk involved he had no time for it".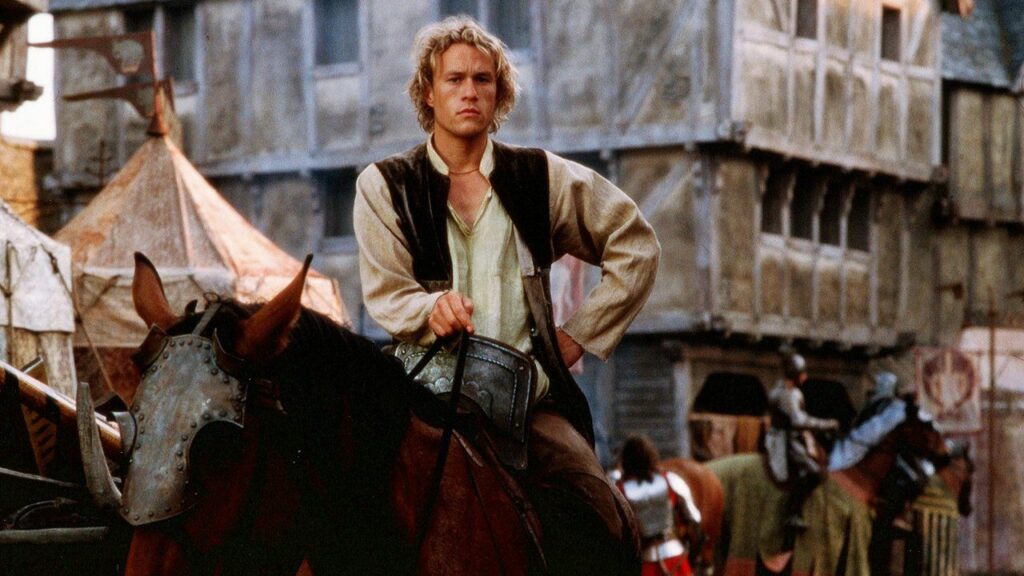 With his ever growing celebrity status quickly cementing himself as one of the best young actors working at the time, script after script began making their way to Ledger, some of which may surprise you. "After Monster's Ball, people viewed Ledger in a different way, as more of a dramatic actor", says Alexander. Getting what he wanted, viewed as dramatic actor opening the door for more enticing roles, there were a lot of films that had to be turned down. "When I read Spider-Man, I talked to him about it and it was almost immediate that he said 'That makes no sense for me. I can't possibly be Peter Parker'", he explains… "He was looking, always for something that was going to be truly challenging, ways that he could disappear into a character and be almost recognizable".

Ang Lee also cites the performance in 2003's Monster's Ball that ultimately lead him to cast Ledger in his 2005 critical smash hit Brokeback Mountain, although does admit he had his reservations at first, mainly that of not being sure casting a well perceived teen heartthrob in the role of a gay cowboy involved in a secret love affair was the best of ideas. Ledger's persistence and proof he was a serious performghlights of his career but perhaps the most important in the facer winning him the role in a highly acclaimed film, it remains not only one of the hit it's where he met close friend turned daughter's godfather Jake Gyllenhaal and arguably the love of his life Michelle Williams, with their blossoming relationship on set leading to the arrival of their daughter shortly thereafter. "Even as the supporting actor, he will steal the whole show. That's the power of Heath Ledger" Lee said.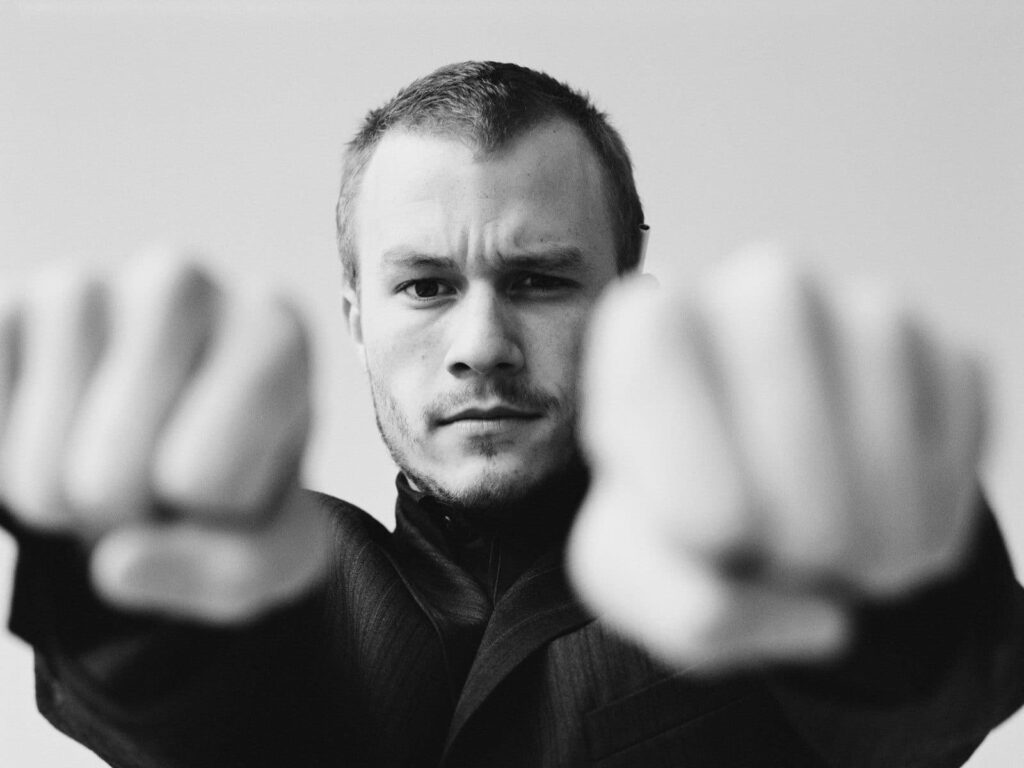 Focusing on the actor's life and work, largely avoiding the big questions surrounding his sudden death, this is first and foremost a film for fans of Heath Ledger. A celebration of a man's life painting a picture of the short yet fulfilling existence he lived, his old low-res personal videos and behind-the-scenes footage across most of the films he made make for a bittersweet reflection of an ordinary teenage boy who become an extraordinary man in short succession.

An avid photographer from very young, Ledger documented everything from the time he left his Perth home for the United States at the age of 17, bringing along childhood best friend Trevor Di Carlo, who remembers "he was always a director – acting was just a way to get there". Not too surprising then to learn Ledger's skill and experience behind the camera paid off in a number of music videos he directed, also finding time to found his own musical label The Masses and soon set to direct his first feature film 'The Queen's Gambit', a film about chess of which he was deeply passionate. "He understood the story inside and out… he had something to say. He had the ability to communicate his ideas and translate into film" cinematographer Ed Lachman recalls.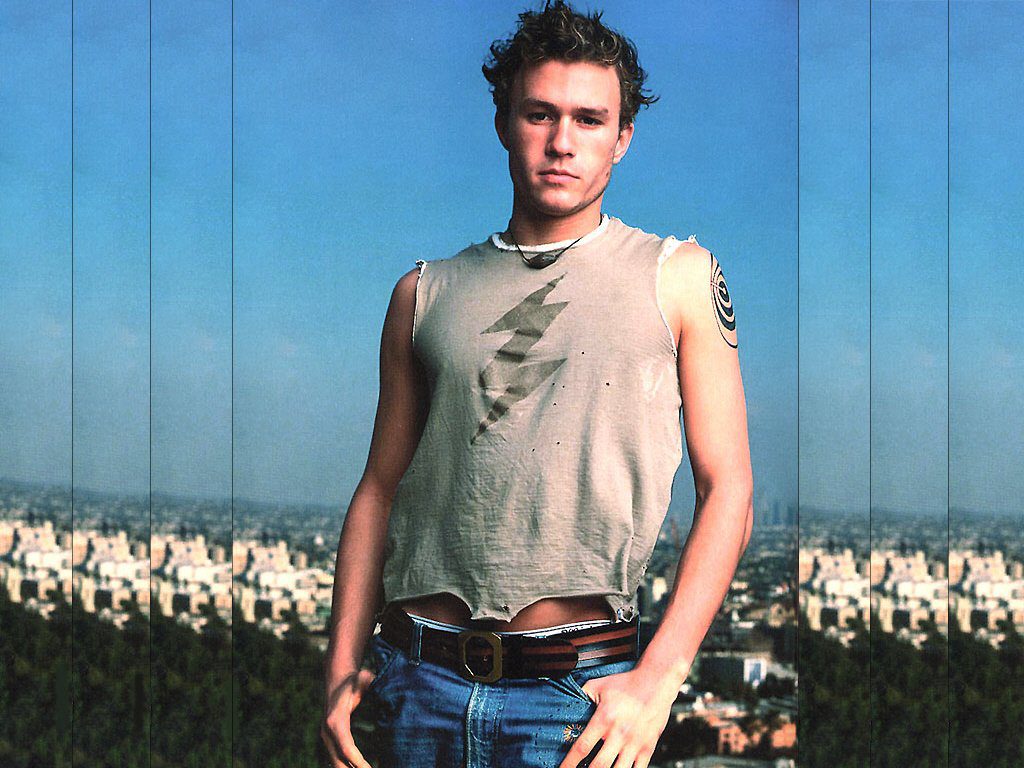 Father Kim Ledger truly says it best with "we're celebrating his life as a lovely child who we're terribly, terribly proud of, but also as foremost Western Australian who made his mark around the world in the film industry" as himself and Ledger's mother and three sisters share glimpses into their private family life with their beloved son and brother. Mother Sally suggests "I guess we're no different from anyone else who loses a child or loses somebody suddenly. The only difference being we had to live our feelings out in the public eye" as older sister Kate who was extremely close with her brother reveals the devastating revelation "the world did find out before we did. It will haunt me for the rest of my life", adding "he was so proud of what he had done in Batman, and I know he had plans for another one. He just had the best time ever doing that film".

As eerie as it may be to hear tales of Ledger's fascination with the likes of Kurt Cobain, Janis Joplin and other members of the infamous '27 club' or his remarks he had to get everything done because he wasn't going to be around for long, Alexander wants to set the record straight by stating "people have preconceived ideas surrounding that period of time… the truth is, he was super happy and loving life and he struggled with some demons but he wasn't wanting to go anywhere but forward". He addressed that Ledger's insomnia may have been a result of his rough split with Williams but reaffirming his death was never premeditated and the combination of pneumonia, a mix of prescribed medications and sleeping pills is what caused the accidental overdose, adding "that's what people do, they come up with their version of it that makes it convenient".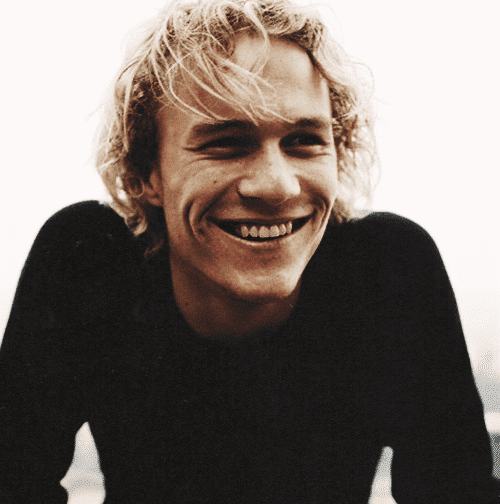 Strangely enough not featuring any cast or crew behind The Dark Knight nor Williams or her and Ledger's young daughter, the filmmakers revealed before its release that they were given her blessing with Williams disclosing Matilda had started asking questions about her father. Attempting to preserve a piece of Heath's legacy for fans and interested individuals alike, this is the first approved documentary from both Williams and Ledger's family, after years of being approached from several different filmmakers, making this all the more special even if said demons do remain behind closed doors.

A tender portrait of a beautiful artist adjusting to fame and journeying through the terrains of an illustrious film career, I am Heath Ledger is the sweet but sad study of celebrity infused with humanity, like a personal photo album opened for the world to see. In cinemas for a very short time only, make sure you make the life story of one Heathcliff Andrew Ledger a priority. Gone well before his time but giving us the gift of nineteen wonderful films before he left this earth, the world forever remembers the beacon of light that shined so brightly.

"Heath really gave an incredible amount of dignity to his characters", recalls Mendelsohn. "It's very hard to be as solid as he was".

I am Heath Ledger is currently screening at Palace Centro and Palace Barracks Cinema. Tickets available here.
Latest posts by Shannon Griffiths
(see all)