Click here for film reviews by Shannon Griffiths
Three years since The Wolf of Wall Street landed in theatres, the world has missed the illustrious talents of the legendary Martin Scorsese. Arguably the greatest living filmmaker around who delivers commercial and critical hit each time he decides to make a movie, his new film Silence, based on the 1966 novel of the same name by Shusaku Endo, stars Andrew Garfield, Adam Driver and Liam Neeson in a profound story following two seventeenth-century priests as they travel to Japan in search of their missing mentor.
A passion project over twenty-five years in the making proving to be well worth the wait, this exceptionally well-made historical drama is so heartfelt and rich in interesting characters that you don't even have to be the slightest bit religious to appreciate its study of faith.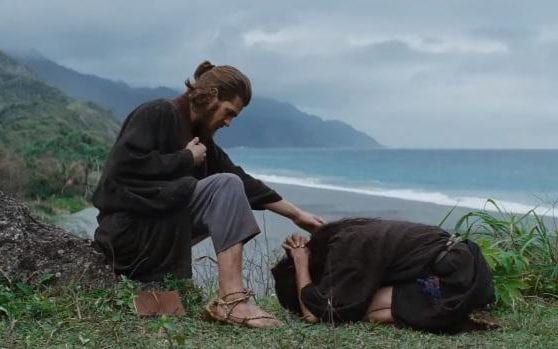 Extraordinarily engaging and featuring a powerhouse performance from Garfield, it's beautifully poetic and intense nature help translate "one of the twentieth century's finest novels" into nothing short of cinematic perfection so good you won't even notice the three hours run time.
When Father Alessandro Valignano (Ciaran Hinds), Jesuit priest of St. Paul's College in Macau, receives word Father Cristovao Ferreira (Neeson), Portuguese Jesuit currently in Japan, has renounced his faith after being tortured, he gathers Ferreira's fellow Portuguese pupils, young Fathers Sebastião Rodrigues (Garfield) and Francisco Garupe (Driver) to set out on a rescue mission.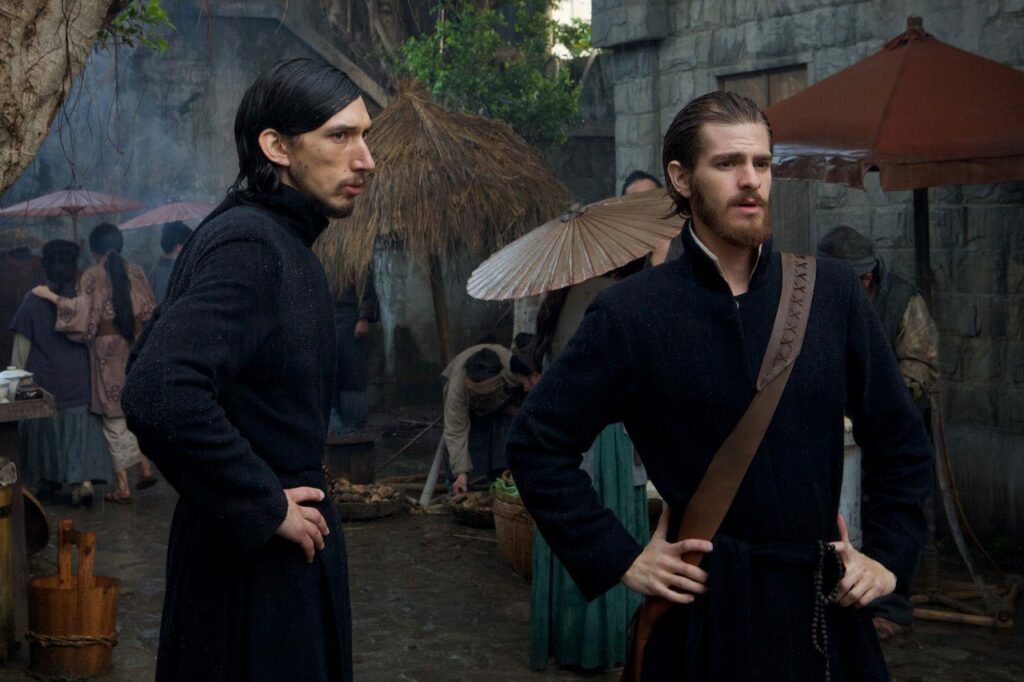 Under disbelief and confusion as to why their mentor would abandon his faith even under extreme torture, the two embark on a long and severely dangerous journey to 1633 Japan, where things become despairingly clear. A place where the Christian population has been driven underground due to fear of death at a time when anyone seen or suspected to believe in Christianity was imprisoned, tortured and often killed.
Rodrigues and Garupe's own faith and place on earth are tested as they are forced to bear witness to the horrors and cruelty inflicted by security officials under instruction by a sadistic samurai the villagers refer to as 'The Inquisitor'. Becoming a beacon of hope for the suffering Japanese Christians and with many laying down their lives in the name of Jesus Christ, the two young Fathers become burdened with the most difficult of choices – remain true to their cause and faith and witness more torment and death than they can imagine or renounce their faith for the sake of the lives of many.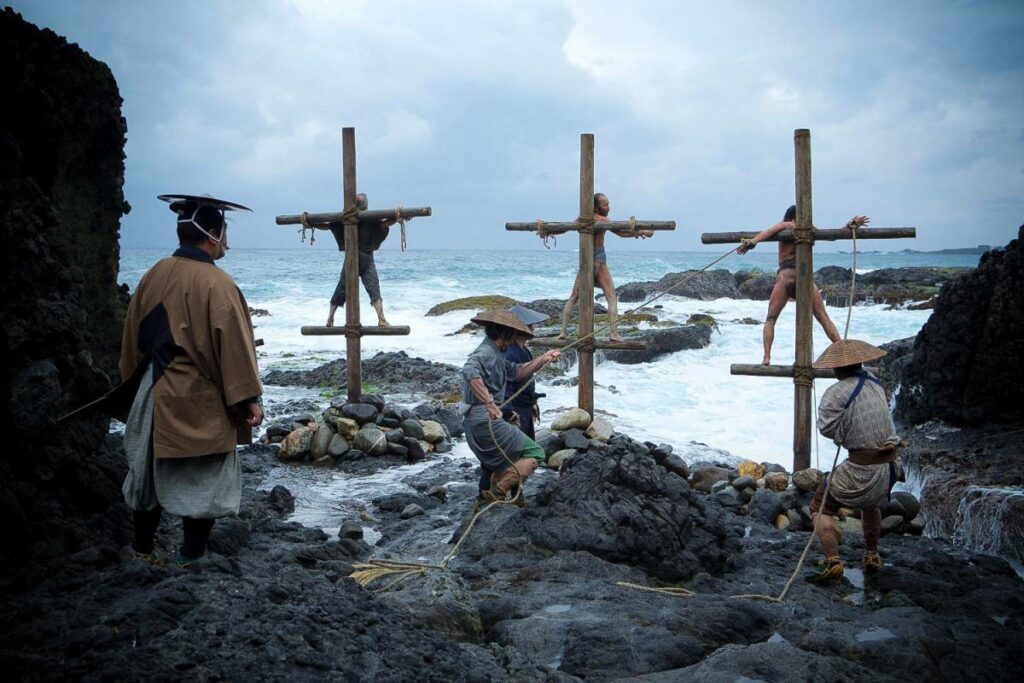 Savagely depicting the true dread of being hunted and tortured for holding onto beliefs not regarded the same by individuals with power, Scorsese implements a certain spiritual element to portray death in the subtle way it often comes. There is complexity embedded within the narrative that ties together dreamingly with the outstanding and visually stunning cinematography.
Pairing once again with cinematographer Rodrigo Prieto (The Wolf Wall Street), every frame is a piece of alluring excellence, the colours and feel of it all help reflect Taiwan (doubling for Japan) in such an enticing and pleasing way.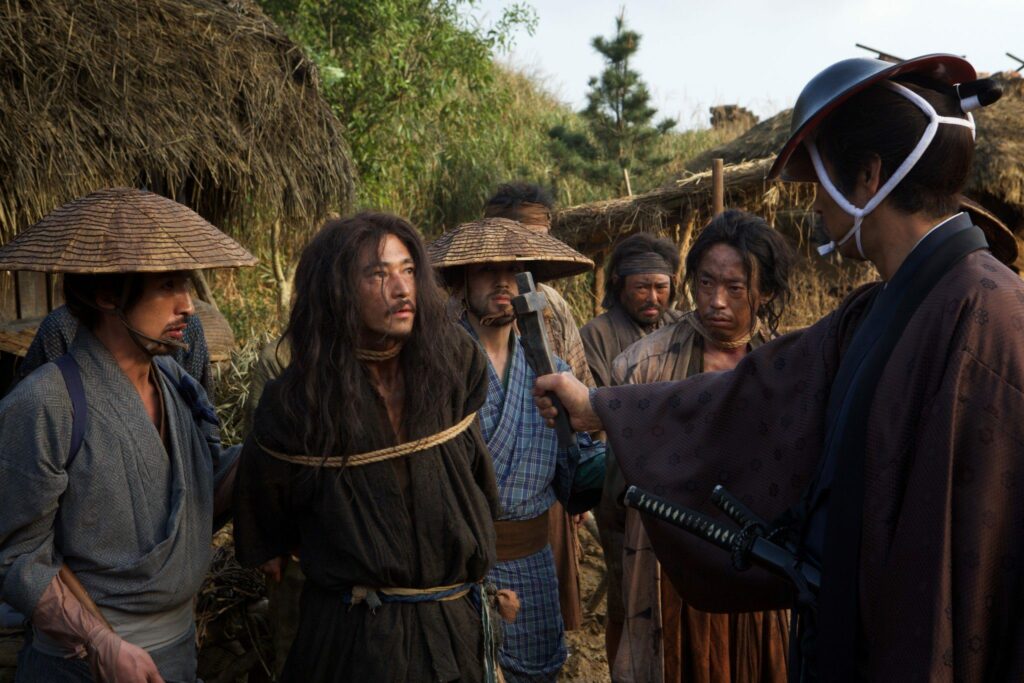 Often emotionally gutting and intensely powerful in the way of what unfolds, Andrew Garfield leads with such impact and force that his talent is undeniable. Following up his recent Best Actor Oscar-nominated hit, Hacksaw Ridge, he delivers a believable, emotional and deeply moving performance. Complementing Adam Driver and Liam Neeson who both do great work in their fine and intricate roles, Garfield manages to etch his way into your mind as his character's examination of a crisis of faith will leave you impressed and equally touched.
Firing on all cylinders and proving he's still got the ability to create instant classics, Scorsese makes his return with a bang in a film that deserves every ounce of your attention.
Flawlessly edited, superbly written and expertly acted, Silence is a film you'll find impossible to remain silent about.
Latest posts by Shannon Griffiths
(see all)