Legendary filmmaker Steven Spielberg brings to life the classic tale of The Big Friendly Giant. Adapted from the hugely popular Roald Dahl novel of the same name, The BFG is a charming family adventure. Starring Academy Award Winner Mark Rylance as the titular character and newcomer Ruby Barnhill as young Sophie, this is a story equal part clever and fun, with stunning visuals and a warm-hearted tone. Faithful to the book on which it is based, but also offering interesting new aspects, here lies a strong new addition to the cannon of Dahl novels turned into films, becoming a picture anyone can enjoy and which surely would have made the acclaimed author proud. Officially the second adaptation (the first being the 1989 made-for-television cartoon film), this version is a beautiful combination of live action, practical and special effects and excellent motion capture. Having been in development for over twenty-five years, it is also Spielberg's first full-length motion picture made for Walt Disney Studios after a fifty-year career as one of Hollywood's pioneering directors.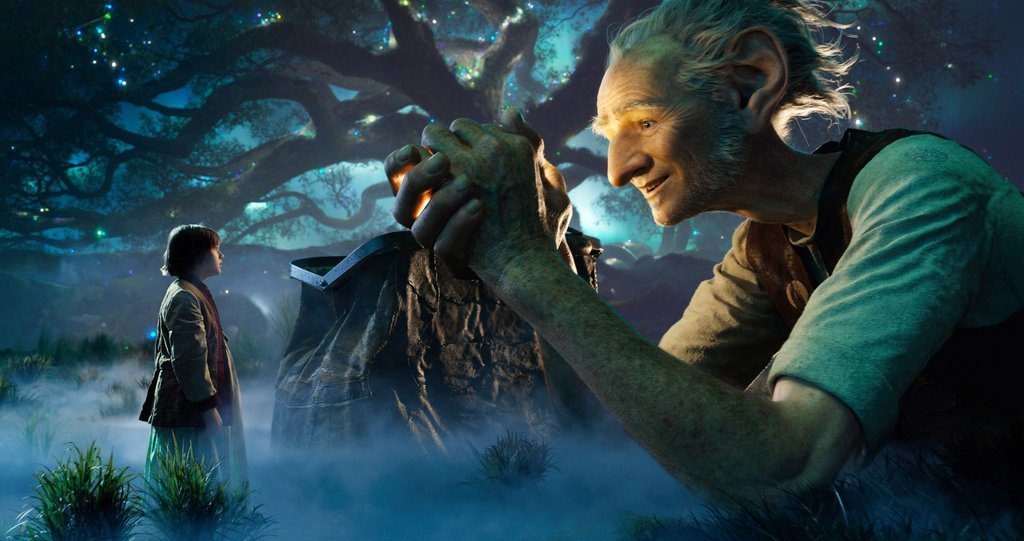 Sophie is a ten-year-old orphan living in central England. The most curious of young girls, she spends her nights as the only one awake as she reads books until the small hours of the morning. One such night, from the window of her orphanage she encounters a towering behemoth. Naturally frightened at first, she soon realises the 24-foot giant to be a charming gentle soul and is whisked away to giant country. As their friendship develops, Sophie's arrival attracts the attention of fearsome fellow giants, each much bigger than The BFG. With names like Bloodbottler, Meatdripper, Bonecruncher, Butcher Boy and Childchewer, they are lead by the intimidating Fleshlumpeater (Jemaine Clement) with plans to eat Sophie and continue to snatch children human 'beans' from their homes to consume. The BFG – considered the runt of the giants because of his good nature and refusal to eat humans, teams with Sophie in attempt to convince the Queen of England that giants do exist in a plan to get rid of the bad ones once and for all. Dreams, magical occurrences, and incredible excitement follow.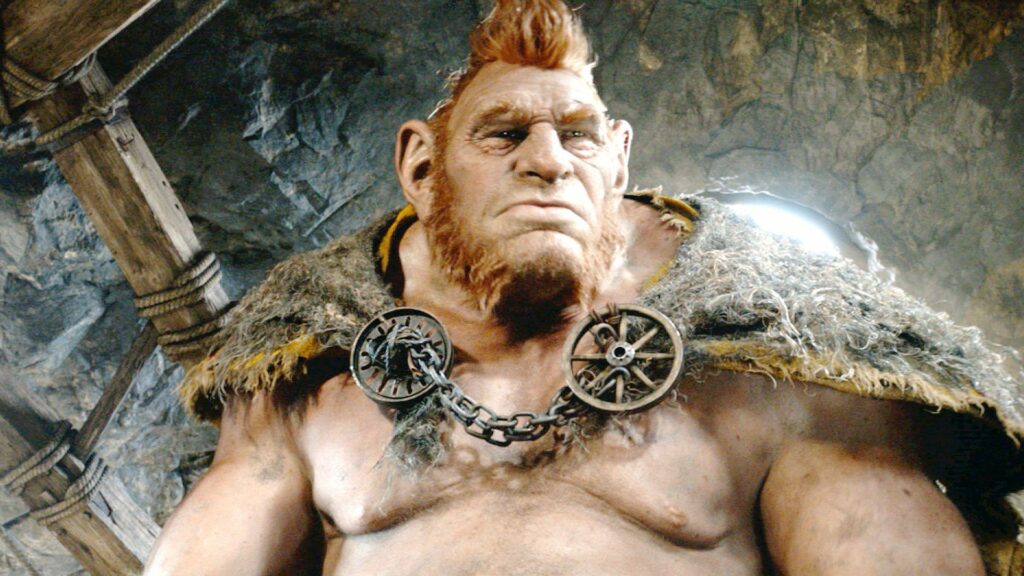 Capturing the spirit of the novel, remaining devoted to its approach, certain scenes feel exactly like the way you imagined and it's as if the page has leapt onto the screen. Paired with truly amazing visuals and a great use of 3D, the motion capture performance work by Mark Rylance is outstanding. Captivating audiences using only his facial expressions and voice, it is a true testament to his ability as a performer and as the lead star of the film. Ruby Barnhill as Sophie is a delight like no other. As a twelve-year-old girl in her first ever movie, she brings extreme talent, likeability and a sense of wonder as we see the narrative unfold through her eyes. A fantastic casting choice and the best child actor Spielberg has directed in a long time, she kills in both the comedic and dramatic aspects, becoming one of the most entertaining parts of the film, even going so far to shine above all of the magnificent and mesmerizing CGI. With the always on point Jemaine Clement and Bill Hader as Fleshlumpeater and Bloodbottler and Penelope Wilton as the humble Queen, Rebecca Hall, and Rafe Spall add some light-hearted fun to the third act as Mary and Mr. Tibbs, maid and butler to the Queen, respectively.

Further complemented with a great score by John Williams, The BFG is a marvel of technological advances and an often awe-inspiring fantasy epic. With a great message of friendship and unity, this is a film filled with heart and character, made by a living legend of filmmaking and is one for the whole family. It is for lack of a better word, scrumdiddlyumptious!