The La Boite Theatre Company Roundhouse Theatre was overrun by evil circus ringleaders, gypsies, magicians, acrobats, and clowns on Thursday November 23. An eerie 19th Century circus is brought to life during the performance of The Carnival of Lost Souls, during two hours of mind-bending circus, theatre, cabaret and music extravaganza!

Written and produced by Graham Coupland, in collaboration with artistic director Terence O'Connell (Empire and Spiegelworld), The Carnival of Lost Souls was anything but a typical circus. Promising NO animals and a truly theatrical evening, I was eager for a show like no other.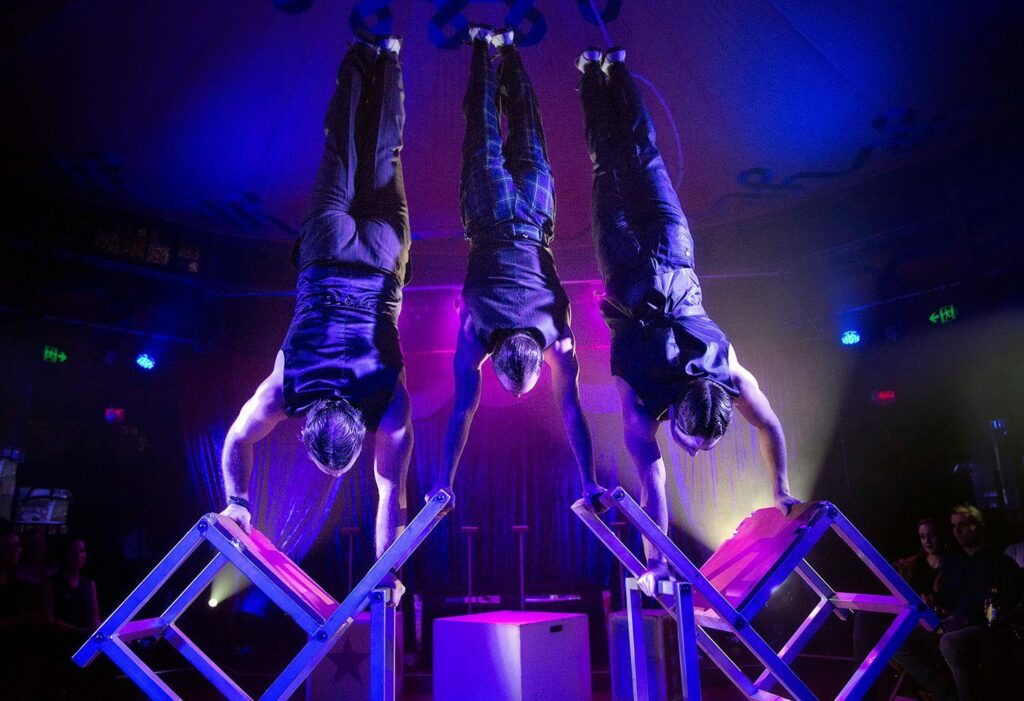 Looking around me I could see the audience members were in awe at how majestic the set for this production looked. I could hear music creeping up in volume from a distant speaker, and around the audience, the performers began to appear one-by-one making their way onto centre-stage.

The idea of the production was that it was a circus within a circus; a noir-like storyline that kept the audience wondering what the deep, dark secret the circus ringleader was hiding, after the mysterious gypsy looked worryingly into a crystal ball. The show was a dynamic performance with a love-story entailed and comedic moments intertwined by the drunken clown character, who spiralled out of control because he had fallen in love with the gypsy who rejected his advances.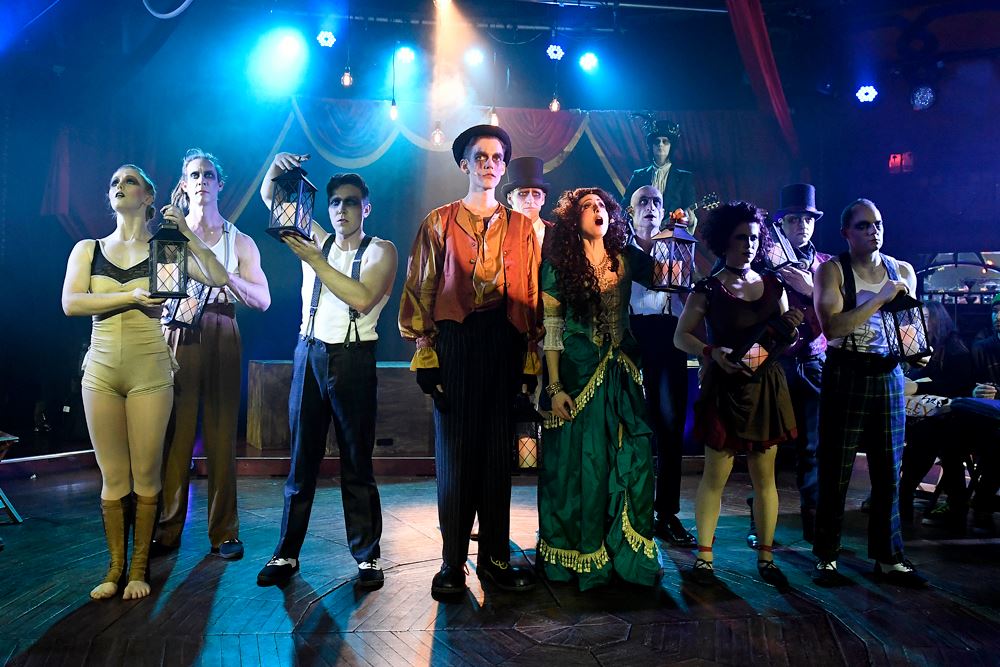 Other notable mentions in this intricate performance have to go to the woman who balanced on martini glasses. The show came to an abrupt, tragic climax as the sad, highly intoxicated clown burnt down the circus tent. The evil ringleader ran into his circus just a few minutes too late, but with enough time to see his prized possession burn to the ground.

This super dark and twisted Victorian-era-themed circus was an interesting look at what it might have been to have worked in a circus back in the days of bearded ladies and fortune tellers. The Carnival of Lost Souls was an excellent showcasing of entertainers, musicians, singers, dancers, circus performers, cabaret, magic, mime, acrobatics, and things you cannot even put into one specific category.
Latest posts by Brianna Denmeade
(see all)