The Heffley family are back with a cast of new faces; considering it has been five years between films it is no surprise the original lead Zachary Gordon, now nineteen, cannot play a middle school kid anymore. Director of the previous three films, David Bowen, has returned for Diary of a Wimpy Kid: The Long Haul, and despite a complete cast overhaul, the film has all the original makings of its predecessors. I would not go as far to say that this was the best of the film series, but it was kid-friendly, light-hearted and whimsical, with a few moments of adult humour chucked in for good measure – perfect for family viewing.

The running plot centres yet again around Greg Heffley, now played by Jason Drucker, and his attempts to salvage his social reputation by meeting the ultimate gamer Mac Digby (Joshua Hoover) at a giant video game convention. The only obstacle is mum Susan (Alicia Silverstone) and the family road trip she has planned for them to get to his grandma's 90th birthday party. Older brother Rodrick (Charlie Wright) is there to make things worse with his tormenting ways, toddler brother Manny (played by twins Dylan and Wyatt Walters) is along for the ride and dad Frank (Tom Everett Scott) pretends to take time off work to join whilst really working from his phone, which leads to obvious disaster.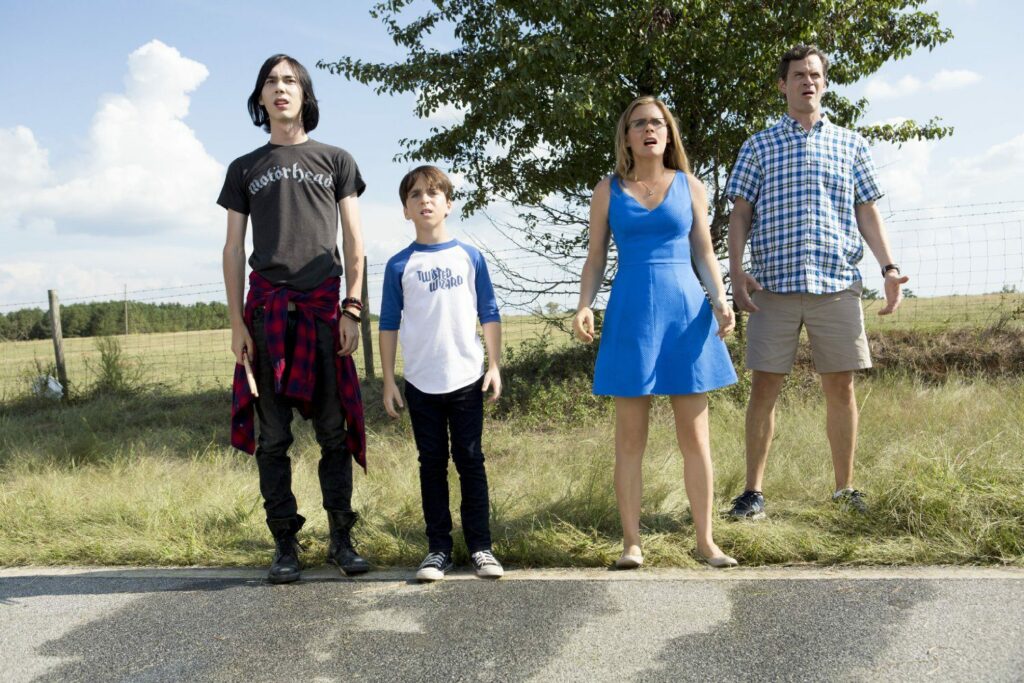 The film centres mostly around scenes of the family crammed into the car surviving mishaps like the humorous juncture that involved a broken sun-roof, Cheetos, and a colony of hungry seagulls. There are plenty of other moments of hilarity with the Heffley's getting themselves into all kinds of strange circumstances, like spending a night at a run down motel where Greg meets the movie bad guy, 'Mr. Beardo' (Chris Coppola) who becomes the rival throughout.

Though much of the films humour is juvenile, there is splashes of situational and slapstick comedy to appease an older audience, and even a whimsical shower scene that references the 1960 film Physco. Kinneys witty and charming stick drawings and simple words are animated on screen every now and then, but the story does not follow the ninth book exactly. However, the fourth film was still definitely good for a laugh, and stayed true to the fun family-friendly nature of the Diary of a Wimpy Kid film series.
Latest posts by Brianna Denmeade
(see all)