Click here for film reviews by Shannon Griffiths
When British author Paula Hawkins' novel The Girl on the Train was released early last year, it wasn't long before it became a global smash hit. Debuting at No. 1 on The New York Times fiction best sellers list of 2015 and holding that position for 15 weeks, it went on to sell over 11 million copies worldwide. Presenting a unique mystery in the form of a psychological thriller, this was a type of story so well written and rich in interesting characters, that a film version to follow only made sense. Principal photography having commenced mere months after the novel hit stores and gained critical acclaim, it comes as little surprise that the film of the same name would be fast-tracked to audiences while the candle was still lit. With accomplished director Tate Taylor (The Help) behind the camera, The Girl on the Train is a phenomenally entertaining tale of secrecy, deceit, and unwavering intrigue. Featuring a dream cast led outstandingly by the constantly exceptional Emily Blunt, you'll be worked up and stressed out as the tense nature of the unpredictable narrative has the ability to shock even the most avid of readers.

Rachel Watson (Blunt), alcoholic and recent divorcee is a depressed woman in a constant state of confusion. Unable to function as a regular human being due to her growing alcoholism, she spends each day riding the train into New York City. Gazing upon her old house as she passes by, peering into the lives of her ex-husband Tom (Justin Theroux), his new wife Anna (Rebecca Ferguson) and their new baby, she is devastated by the pain but still continues to watch them each and every day. Finally attempting to distract herself from her cheating ex-husband and his new life in the house she put together, Rachel begins watching a new couple a few houses down.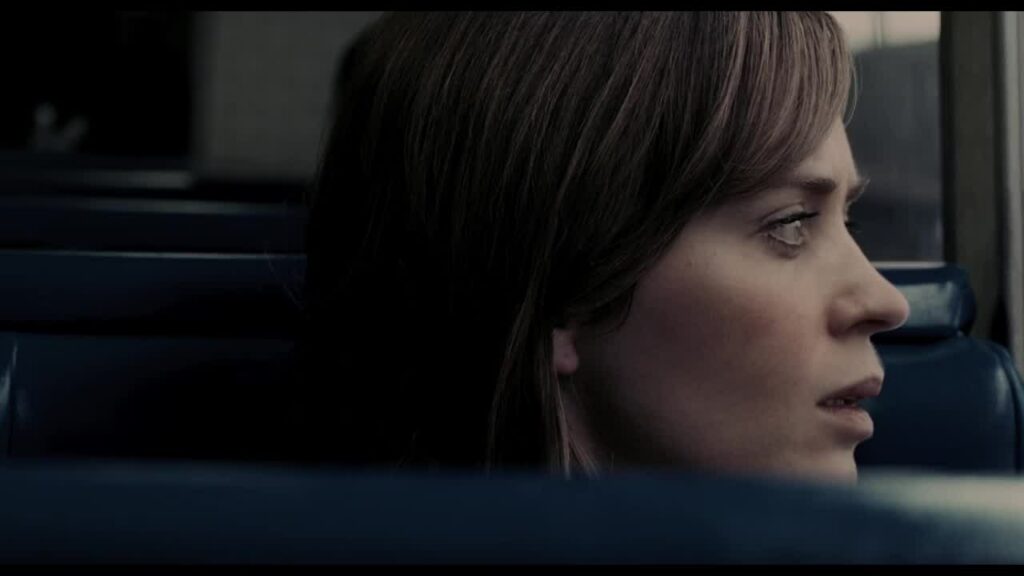 Creating in her head the perfect life Megan (Haley Bennett) and Scott (Luke Evans) must share together, she begins to idolize them as the perfect embodiment of everything she so desperately desires. One day witnessing something shocking from the window of the train, she becomes filled with rage and wakes up hours later hungover, covered in blood and with no memory of events transpired. Quickly learning Megan has since disappeared, with strange coincidental occurrences happening around her, Rachel becomes entangled in the case to find out where and what happened. With time missing and no recollection of where she was the night before, the jigsaw pieces are slowly put together as twist after turn and a harrowing police investigation with everyone a suspect soon follows.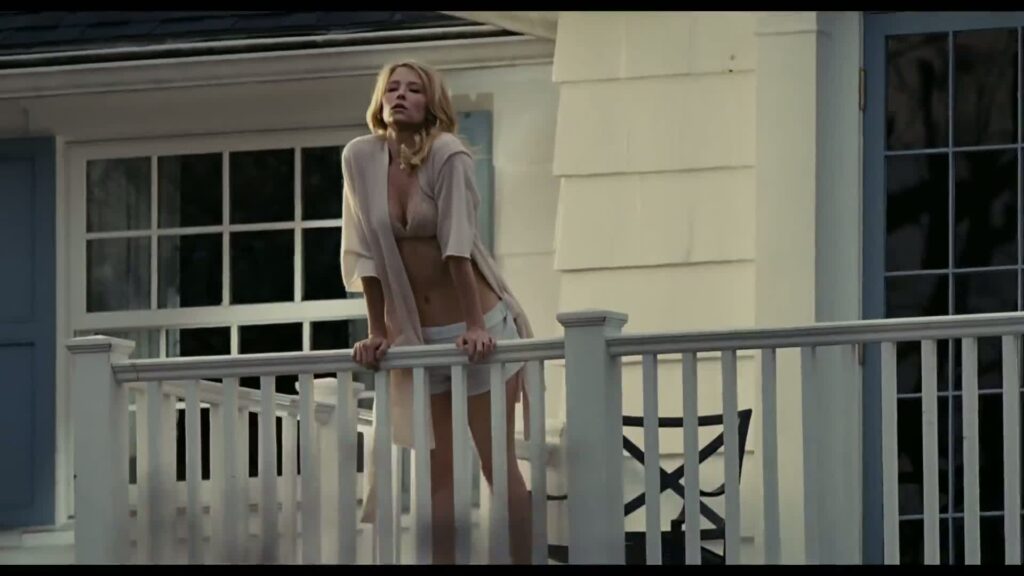 Implementing a distinctive point-of-view first person narrative told from the perspective of three different women, staying faithful to the book in doing so, but also helping to tell three separate stories that all interconnect with each other is what make Rachel, Anna and Megan such grippingly interesting characters. As significant to each other as they are the plot, their lives all become connected in ways they can't even begin to imagine which is where having great cast members in these roles becomes greatly important.

Rebecca Ferguson, fresh off her breakout performance in last year's Mission: Impossible – Rogue Nation kills it again with complexity as the new wife or 'other woman' making you unsure whether to root for her or dislike her as the ultimate reason behind Rachel's pain while newcomer Haley Bennett shows us why she's here to stay as one of Hollywood's up and comers (whether she knows it or not) in her pivotal presence as Megan, the missing woman who shares more life experiences than she lets on as the misunderstood girl nobody seems to understand.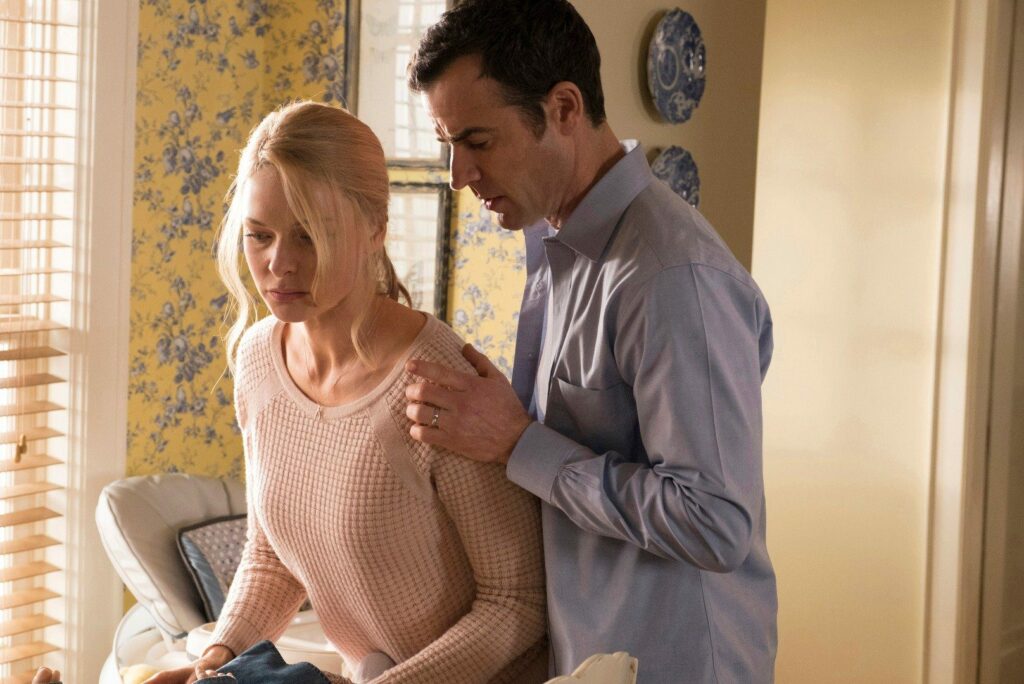 Blunt, though – who's been one of the best actresses to hit the big screen since her career began a decade ago – somehow reaches a level above her excellent acting ability, absolutely knocking it out of the park in what could be her greatest role yet. Portraying the best drunk ever seen on screen at the same making you feel for her character, her narration as the story unfolds is the best of the three points of views, and it's her terrific performance that carries the film from beginning to end. Whether she's our victim or our hero, she gives it her all in such a way you have to expect Oscar recognition come awards season, if not it's injustice to us all. Theroux and Evans add further brilliance to the fold as respective husbands Tom and Scott, convincing hard-working loving men who may or may not be all they seem while Édgar Ramírezis quietly perfect as Megan's psychiatrist Dr. Kamal Abdic, another question mark to the ongoing riddle.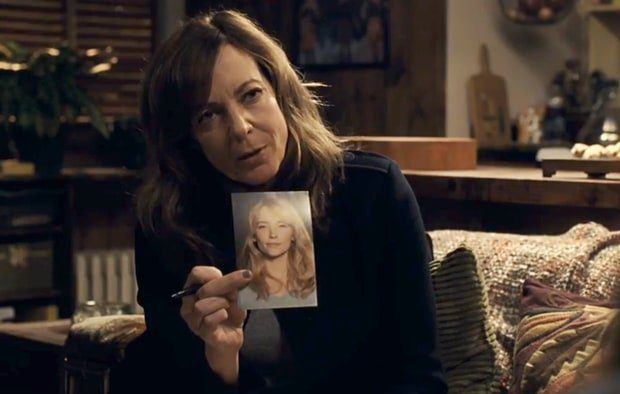 Flash forwards, flashbacks, great use of lighting, effective camera work and appropriately attractive set design are what help propel this past the unfair comparisons to that of 2014's Gone Girl. While both do share similarities in the tone of murder mystery, both inspired from novels and a similar colour palette, the only comparison that needs to be made is that they're both great feats of masterful motion picture filmmaking with an ensemble of top notch talent. Director, Taylor has done an excellent job, translating a great story to a different medium. Changing certain things as he had to, such as the English setting to an American one, but keeping mostly everything intact as intended, he's managed to bring to life a mesmerizing look at what can lurk between modern suburbia and its hidden horrors.

Asking the question who can you trust if you can't trust yourself, The Girl on the Train is a great cinematic experience embedded in mystery making it not only of this year's best films but one train you won't want to miss.
Latest posts by Shannon Griffiths
(see all)