After the unmeasured success of her 2015 debut EP 'When The World Ends', Sunshine Coast musician AYLA has returned with her stunning new single, 'Like the Other Kids.' Ahead of her massive national tour, we had a chat to her about new music, touring and unicorn ducks.

How has the response been to The Other Kids?
The response has been great. It was released a couple of weeks ago and I've had it recorded for a couple of months, so it was really good to get it out and have it heard.

What is the song about?
Ayla: I guess it's a song about being different, and being okay with it.

I'm really interested in the artwork for the single, what inspired the duck/unicorn idea?
Ah thank you! I wanted something that represented the song, something that was different but cool. I was really happy with the result. A South Australian Artist called Chris Edser designed it. I guess it draws a lot on the 'ugly duckling' idea.

You grew up on the Sunshine Cost on a farm. How do you think that has influenced you as a musician?
I've been finding that I draw back to nature in a lot of the music and the videos I make. I think growing up on a farm really shaped who I am as a person. It draws back into the music and the things that come with the music like the videos and the artwork.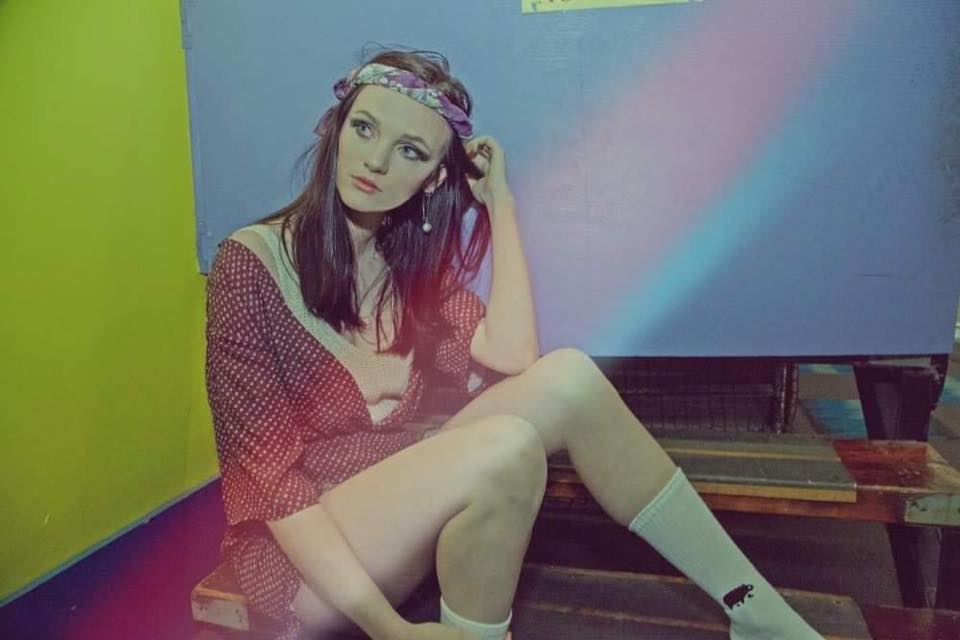 How is the Sunshine Coast music scene?
There's a great community on the Sunshine Coast. I've met a lot of great musicians and very close friends. Everybody is very lovely and helpful towards each other. There are a lot of talented musicians on the coast but unfortunately, there aren't a lot of music venues. Solbar has been doing very well lately; they just had Ball Park Music and North East Party House over the weekend. I've played there a couple of times, and it's been a lot of fun. We're actually playing at Caloundra Music festival this weekend. It's a tricky thing being on the Sunshine Coast because it's so removed from the main hubs of the music industry in Sydney and Melbourne, but I've been finding a balance by travelling down to those places a bit more.

You study music in Brisbane as well right?
Yeah, although I've put off the last couple of subjects until next year because I didn't want to have to drive to Brisbane all the time, but this year I've been rehearsing and recording and doing interviews so much that I've been coming down to Brisbane more than ever.

You played at The Carnival of Flowers in Toowoomba last week. How did that go?
It was really nice but unfortunately, it was raining, which was a shame because it was an outdoor event. I still had a lot of fun. I got to see Katie Noonan, which was pretty special. She actually gave me a CD and I've got it in my car, I was just listening to it. She's definitely an inspiration of mine; I listened to her a lot growing up.



With the release of this new song, will there be more new music?
I've been recording a bit lately which has been a lot of fun. I've been working with people that I haven't had the chance to work with before in Australia. I've been doing a bit of collaboration for a five track EP, so there will be another single coming out soon.

You played at the opening for BIGSOUND at the Foundry, how was that experience in comparison to when you had your first showcase in 2015?
I think that we were a lot more developed as a band this year than what we were last year. I'm a lot happier with where we are as a band. It was a great show to do, as we kicked off the tour; we had such a lovely crowd watching us. I'm really lucky that we've been able to play both years.

You're about to embark on your national tour. What should fans expect from the shows?
As I said, we've developed a lot more as a band, so I believe that this live show is going to be the best one yet. We've had so many rehearsals as a band and I'm really looking forward to showing that off.