Gather around Nutella enthusiasts! We have created a list of the most outrageous, decadent, tasty and Instagrammable Nutella treats that can be found in Brisbane and the Gold Coast. Spoons at the ready…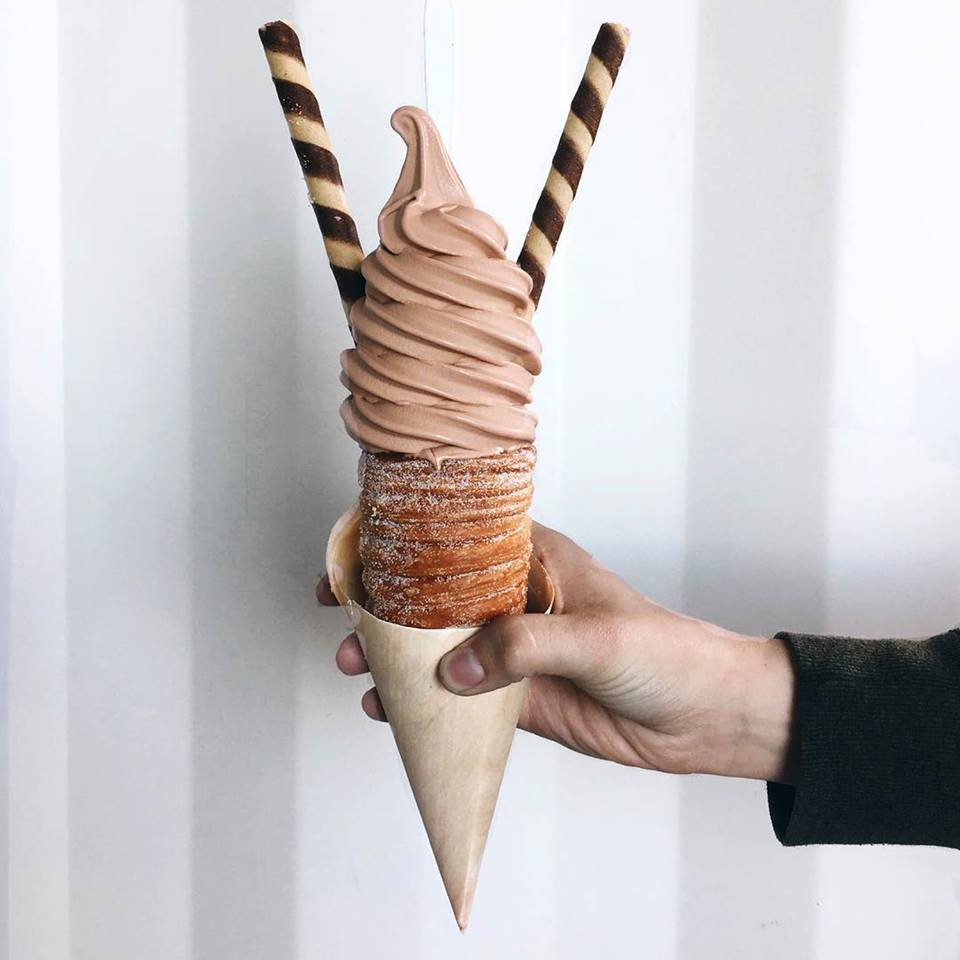 Nutella Conuts @Chocolate Komberry Co.
Yes, you read that right! An ice cream cone made out of a doughnut dubbed the Conut. If this deliciousness couldn't get any better – Chocolate Komberry Co. have created a Nutella flavoured Conut. Everyone is sure to go nuts for these Conut's!

Straight Outta Constance @ The Doughnut Bar
With 250 grams of Nutella (that's right – an entire jar!) in one thick shake, this one is sure to satisfy all of your cravings. This beast of a drink is topped with a Nutella filled doughnut, Nutella whipped cream and a row of chocolate.

Nutella Espresso Martini, Corbett & Claude
Now you can look sophisticated while indulging in Nutella sweetness. Made with vodka, Frangelico, espresso, Nutella and crushed hazelnuts, this is sure to be a delicious treat!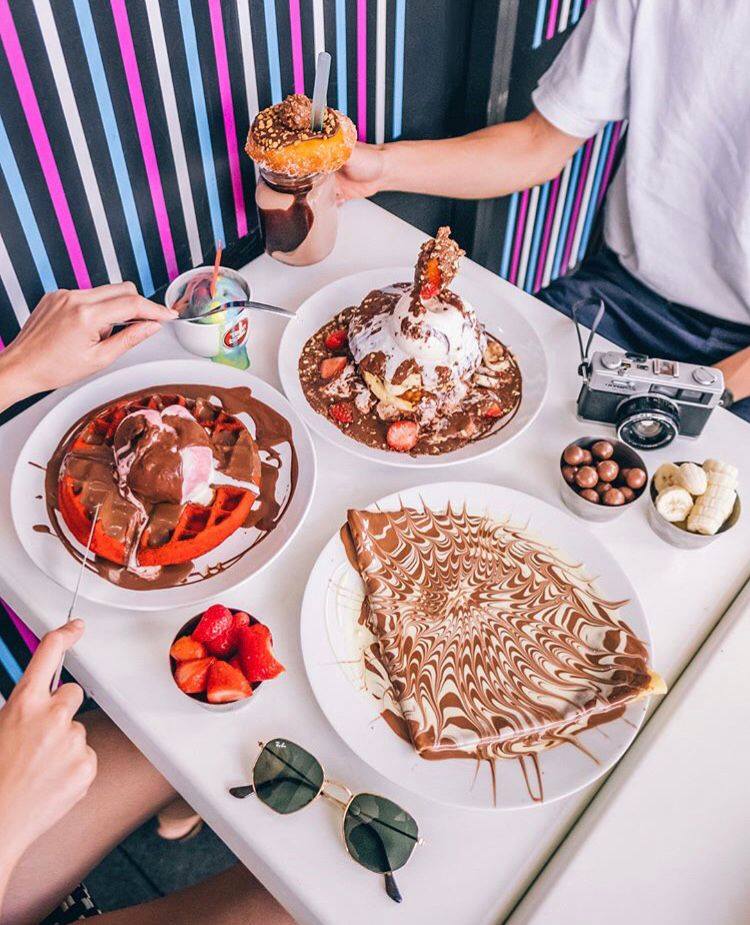 Nutello's pizza @ Cowch Bar
Both pizza and Nutella are very amazing and tasty things – so why not combine them for extra deliciousness? This dessert pizza base is topped with Nutella, strawberries, hazelnuts and salted caramel goodness.

Nutella Banana Gyoza @ Harajuku Gyoza
Harajuku Gyoza has delivered us a savoury twist on the Nutella trend with their creamy Nutella Banana Gyoza.

Tellabab @ Tella Balls Dessert Bar
A twist on the traditional Aussie-favorite, this dessert kebab is made with a doughnut pita, filled with milk and Belgian white chocolate shavings, fresh strawberries, fresh bananas, fresh house-made whipped cream and of course, the key ingredient – Nutella!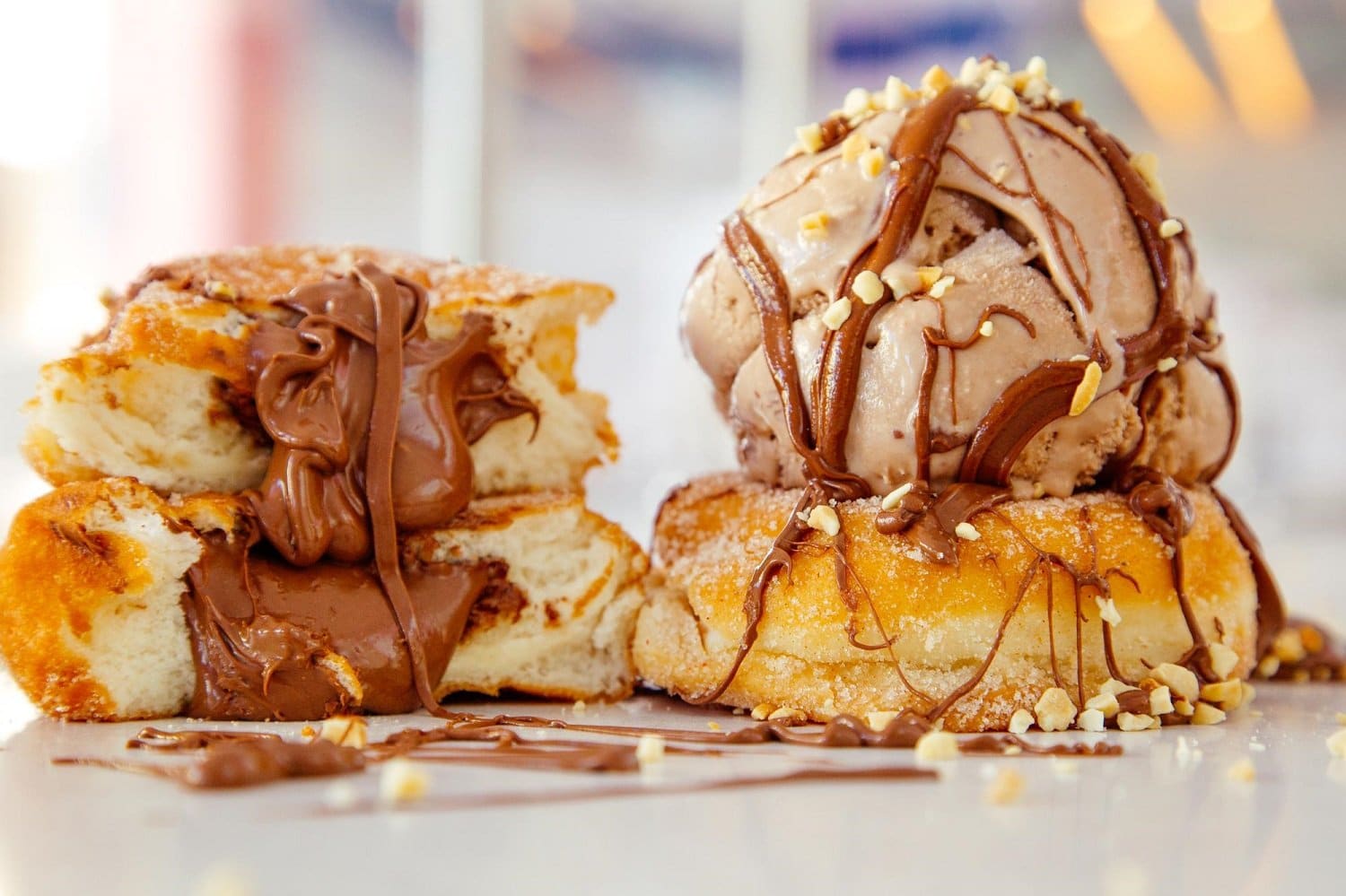 Tella Lasagna @ Tella Balls Dessert Bar
This type of lasagna will have Garfield and all the chocolate lovers going crazy! Tella Balls offers up a sweet treat in the form of Nutella Lasagna: offering layers upon layers of chocolate mousse, fresh cream, biscuit layers with Nutella and served with delicious vanilla bean gelato.

Deez Nuts @ Mister Fitz
Built upon Doughnut time's original Nutella treat 'Love at First Bite', you can now indulge in a decadent mix of a Nutella filled doughnut and Nutella Ice-cream sprinkled with peanuts.

Loaded Doughnut Fries @ The Doughnut Bar
The Doughnut Bar has raised the bar once again with loaded doughnut fries! Their hand cut doughnut fries are used as a base mixed with Oreos, toasted marshmallows and Nutella sauce. This one is sure to make the most out of your cheat day!
Latest posts by Bridie Rawlins
(see all)