Those Who Wish Me Dead, directed by Taylor Sheridan, is a cross between a survivalist story and an action film plot, starring Angelia Jolie as Hannah Faber, a disturbed firefighter haunted by ghosts of her past, and Finn Little, a Brisbane born, young actor starring in his first international role as Connor Casserly, a 12-year-old boy running from death, in need of rescue.
The idea for the film is there, a troubled adult traumatised by the death due to an error in her judgement, and a helpless boy whose survival becomes reliant on her. A chance for her to redeem herself and heal her inner demons. However, what was supposed to be an emotionally gripping film seemed to me, messy in its execution.
Hannah (Jolie) is painted as a loose cannon, reckless because she is too damaged to focus on real life. Yet the portrayal of that, unfortunately, came across awkward and forced, rather than confronting. It felt almost cringeworthy to watch. The flashbacks she faced were rushed and lacking in depth and explanation, which made it hard to become emotionally attached to her character. I found I was unable to fully invest myself in her individual story of healing and redemption.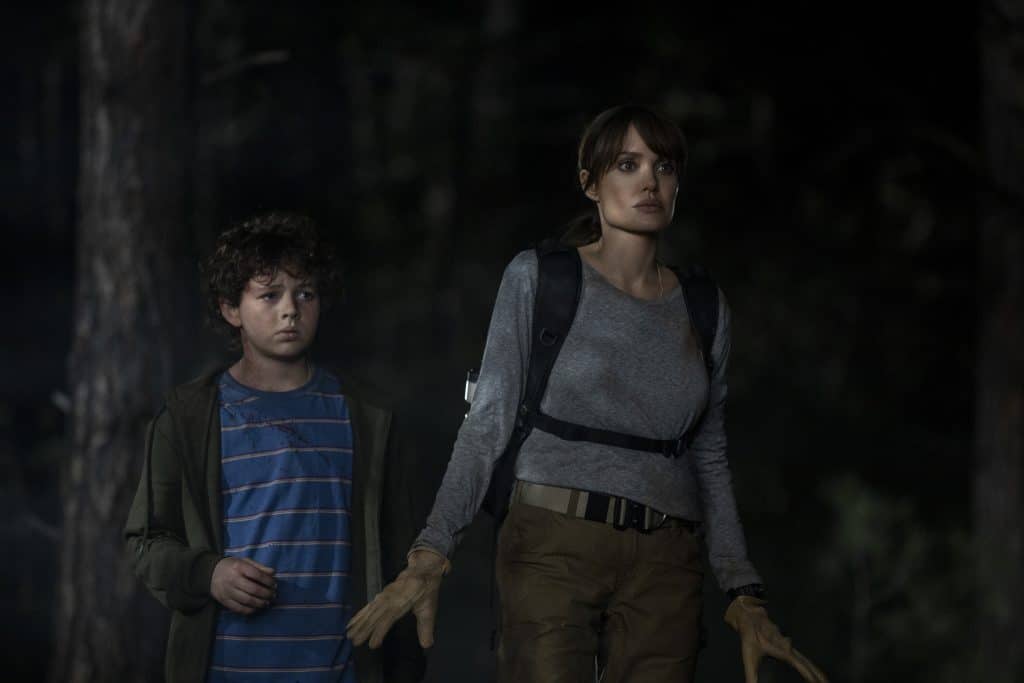 Connor (Little) is portrayed as a young boy, running off shock and adrenaline after witnessing a traumatic loss, looking for safety. He begins shy and untrusting, which is fitting given his circumstances. However, he is quick to warm, seemingly ill-suited to his current situation. His script jumps from quiet and polite to awkwardly inappropriate, perhaps a failed attempt to add comedic relief to the narrative.
The cross over between Hannah and Connor's storyline didn't mesh. There was little backstory given to each character and how their separate lives came to be together. The onscreen relationships built too quickly, resulting in a connection that felt insincere. This resulted in a film that felt rushed, a plot with gaps in areas that seemed crucial to the character development and storyline, left myself as a viewer feeling like there were scenes missing from the final production.
Despite the lack of depth in the characterisation and dialogue, the cinematic elements of the film were well produced. As the characters made their way through the Montana wilderness, it was easy to pick up on the atmosphere of their trek. The natural disasters occurring around Hannah and Connor added an extra sense of urgency to their journey to safety. The costuming and special effects provide the action film element that the story is trying to reach. At times, it felt like they were facing real threat, a redeemable quality despite the faults in other areas.
All things considered I wouldn't say Those Who Wish Me Dead is completely unenjoyable, the concept is there but overall, I feel it failed to fully capture the audience. I would just give a warning to viewers that it may lack the emotional depth and flow in sequence that they may be expecting from a film with a survivalist plot, starring big names like Angelina Jolie.
Those Who Wish Me Dead is showing in cinemas now.
Latest posts by Madeline Turner
(see all)