Acai: those purple Amazonian berries that made their way into the health sphere before literally taking over the entire planet. Okay…so not literally, but it seems like they're everywhere you turn these days. And it's for good reason too; they're just so damn tasty!

Who can be bothered spending a bucket load of cash on a high powered blender (trust me, your $30 Sunbeam isn't going to cut it) to make delicious acai bowls at home when you can buy an amazing one from so many places around Brisbane. To make the search for the perfect bowl even easier, here is a list of the top 9 acai bowls in Brisbane!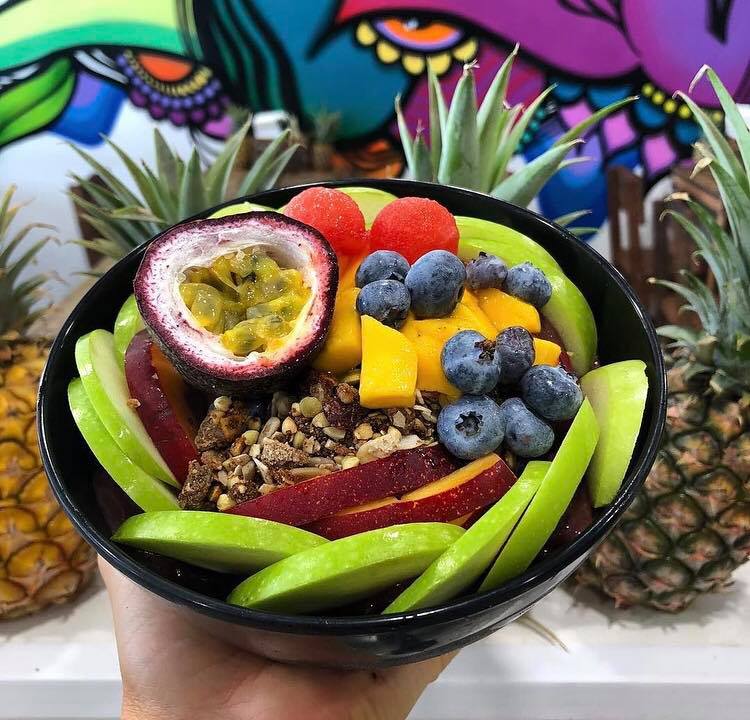 Charlie's Raw Squeeze
Multiple locations
You can choose an original acai bowl or try something different like a peanut butter bowl. Their bowls are all topped with fresh fruit and granola, but if you're really feeling cheeky, why not get a scoop of gelato on top?

Coco Bliss
Multiple locations
Coco Bliss have acai bowls that really give you that 'kid in a candy store' kind of feeling. We're talking flavours like Turkish Delight and Lemon Meringue Pie. The standout would have to be the Ferrero bowl though. Think acai meets Nutella in a guilt free way.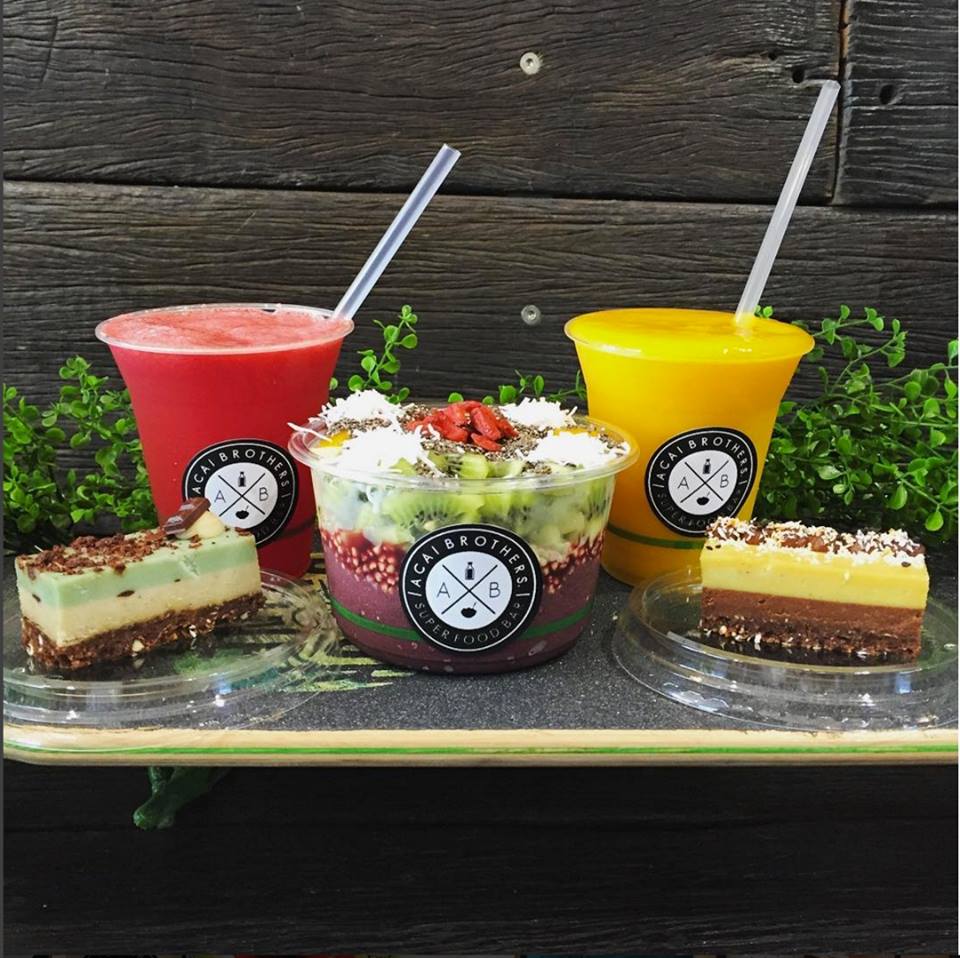 Acai Brothers
Multiple locations
Another Brisbane staple for acai. Why not try the Choc 'Treat Yo Self' Bowl? It's filled with cacao, choc buckinis, cacao nibs and raw treats. Yes, you read that correctly, raw treats on top of an already delicious acai bowl.

The Produce Bulk Foods
Ashgrove
The Berry Acai Bowl is the way to go, blending acai with blueberries and banana for an antioxidant rich hit of deliciousness to your taste buds. The Produce is also a bulk food pantry so you can get some of your grocery shopping done at the same time.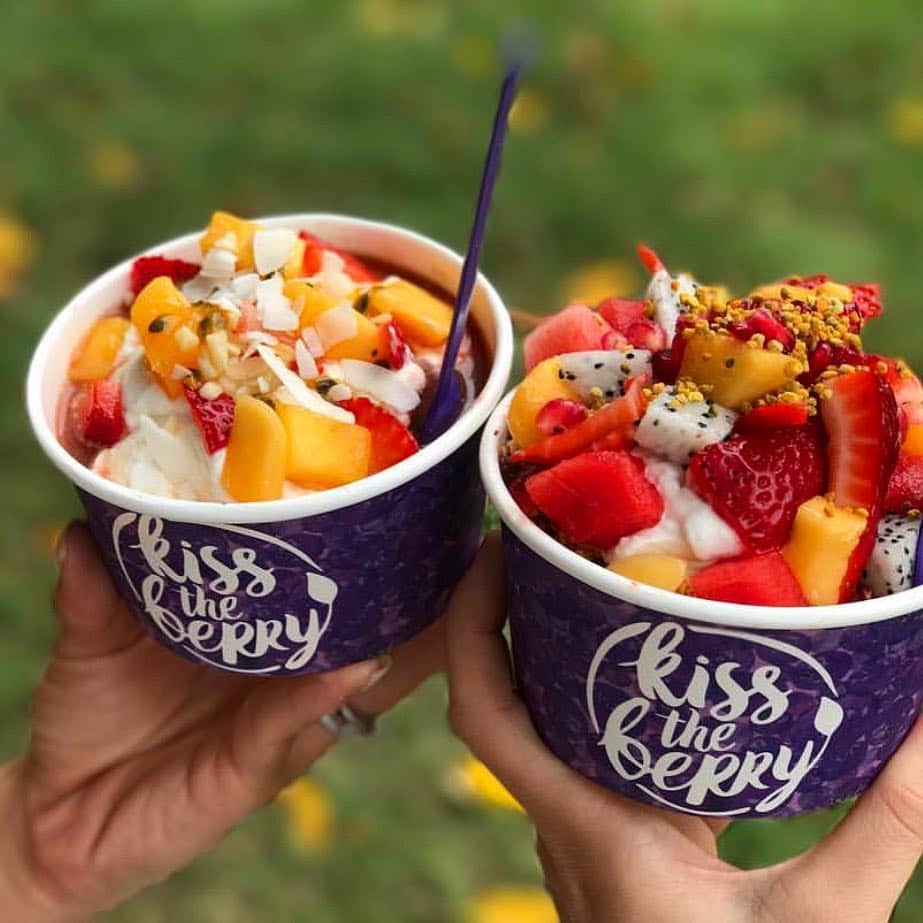 Kiss the Berry
Multiple locations
What acai bowl list would be complete without Kiss the Berry? A standout is their Post Workout bowl. It's got pea protein mixed through it to keep you full and toasted oats, coconut flakes, bee pollen and more to really give you your money's worth.

Raw Energy
Brisbane City
While you can choose from oodles of healthy juices and smoothies, the acai bowl choices are simple. Go for their Dragon Bowl which is made with pink pitaya and finished with muesli, fruit and coconut flakes. It's summery, it's tropical and it's delicious.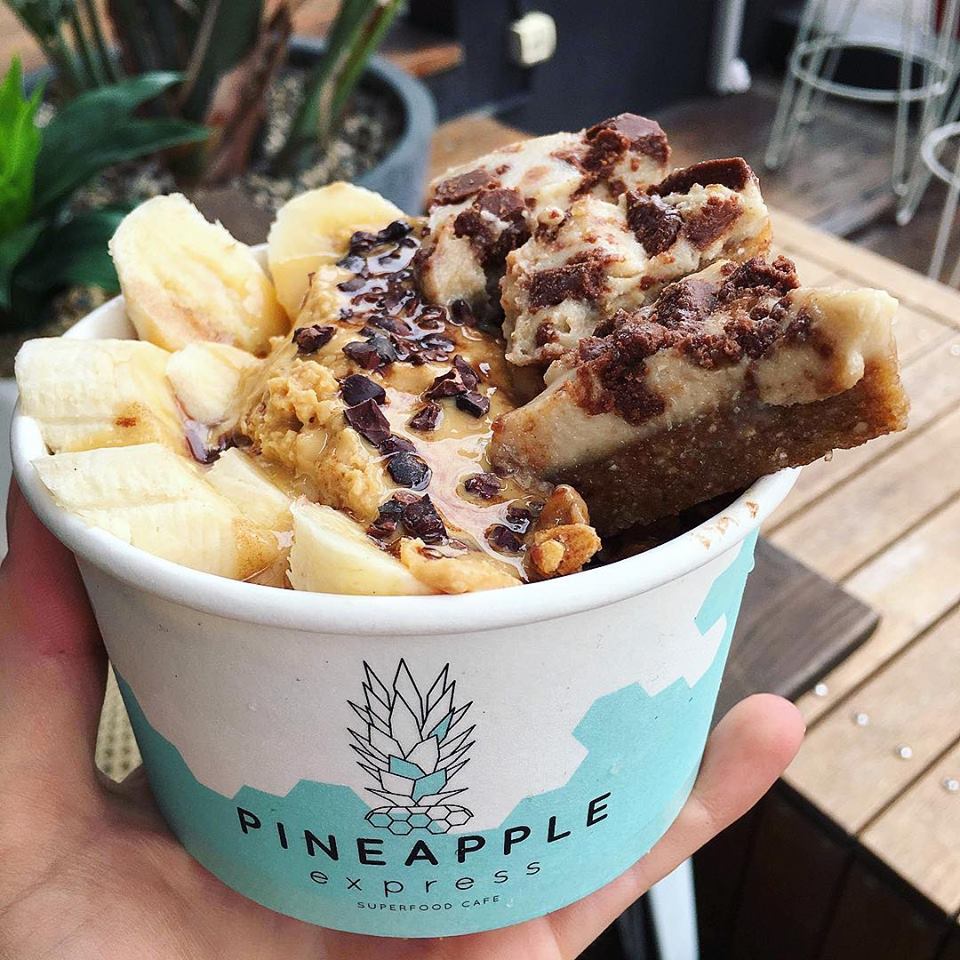 Pineapple Express
Portside, James St & Brendale
Their wildly popular cafes offer a range of bowls perfect to grab and go. Heading into December you should definitely try the Apple Crunch bowl. Packed with festive ingredients like maple syrup, cinnamon and stewed apples, this bowl gives you a taste of Christmas cheer.

CJ's Cafe and Pizza
Dunwich
Let's not forget that Straddie is only a 20-minute ferry ride away offering an idyllic holiday destination for many Brisbane families. CJ's Cafe provides a staple Acai Bowl as well as a Pink Pitaya Bowl. The bowls are paired with fresh fruit, coconut flakes, Nutiiboost granola and Straddie honey. The best part is you can take your bowl across the road and eat it on the beach overlooking the bay.

Fuel & Co
Nundah
Think thick, blended acai topped with homemade granola and seasonal fresh fruits. And when I say seasonal fresh fruits I'm not just saying strawberries, banana or apple. They've been known to do passionfruit, grapes, nectarines and even starfruit.
Latest posts by Madeline Langridge
(see all)