Treat big kids and small kids to a holiday adventure at QT Gold Coast for smiles all round. Whether it's relaxing poolside, hitting the beach or braving the theme parks, enjoy the luxury of QT accommodation.

Uniquely set on Australia's most spectacular beach coastline, QTGC is the perfect introduction to the dynamic fusion of Gold Coast city culture, fashion and lifestyle. The custom furniture, graphica and pops of bold colour are highlights of the 1950s & 1960s-inspired design, with Eames-era chairs, artist-crafted feature walls and photographic ceiling mosaics of the Gold Coast across the ages.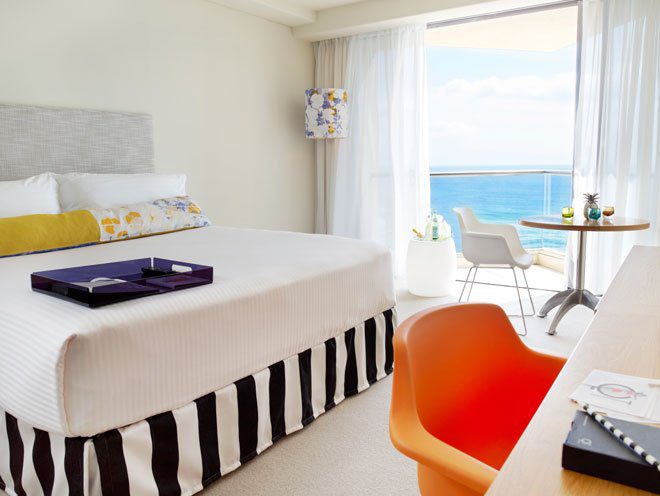 Featuring 297 accommodation rooms with ocean or mountain views, each room have quirks and nuances to feel like a bespoke home-away-from-home. Each room is individually tailored for an unforgettable QT experience, with luxurious QT king beds, balconies, graphica bathrooms, deluxe amenities, iPod dock, 42 inch flat screen and designer furnishings.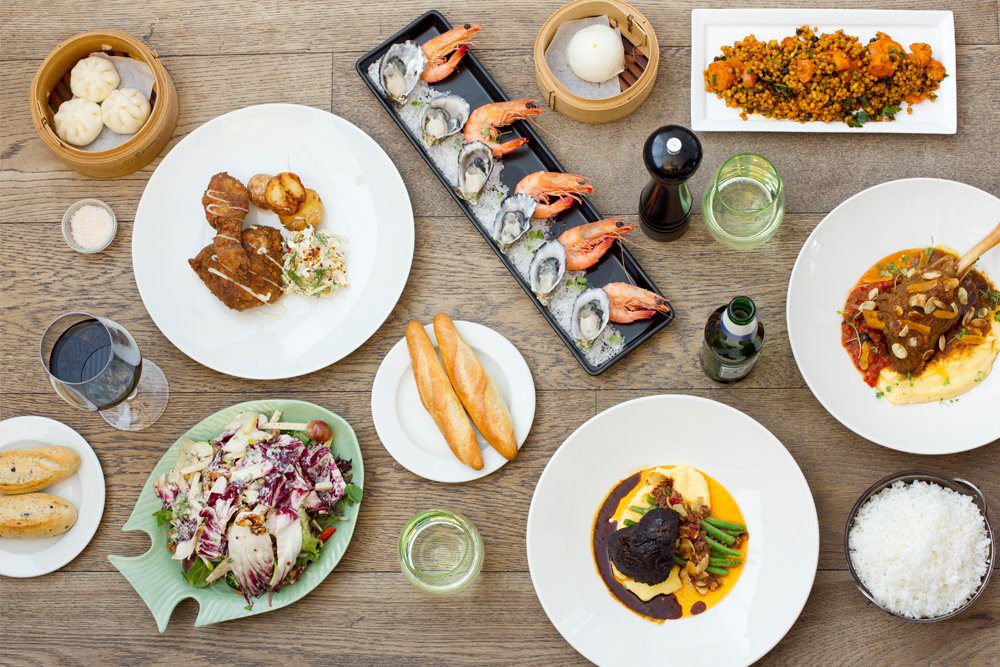 A visit to QT is not complete without dining in at the Bazaar Interactive Marketplace. Designed to reflect a middle-eastern souq, Bazaar covers all four corners of the globe. Chefs at different stations representing street stalls hawk their fare, from a lavish seafood spread to authentic wood fired pizzas or Asian dumplings steamed to order. The dishes on offer vary daily and according to season, and never disappoint. 

A sophisticated refuge from the Surfers Paradise commotion – and once the kidlets are settled in for the night – Stingray Lounge is impressive with lofty ceilings and an architecturally designed space. The extensive mix of lounge, bar and table seating encourages mingling. Open from midday till midnight, the luxurious yet relaxed Stingray Lounge hosts an extensive mixologist-crafted cocktail list, 50 in-house tequilas with a menu where California meets Mexican for the tasting menu and top shelf resident DJs. The Gold Coast hot spot for sophisticated, stylish locals and tourists alike, Stingray is ideal for a laid-back drink or settling in for a late night with friends. It's the lounge with all the ingredients for a first-rate night – served straight up. 

After all the wining and dining, enjoy spaQ treatments. Winner of the best hotel spa in Australasia at the 2014 ASPA Awards, their signature treatment is a 'freshly picked experience', featuring a unisex hammam and ice fountain. Simply book a time and decide on the treatment upon arrival. 



QT Gold Coast
7 Staghorn Avenue, Surfers Paradise Gold Coast
07 5584 1200