ABOUT THE WRITER: Belle L. Fojas is a movie, TV and music enthusiast who enjoys the small sweet things in life. She is in awe of the city but is totally in love with the sea.
Taking a rare night off from her duties, Sous Chef Anita Green joined guests for an intimate dining experience while a trusted team of international chef's worked their magic in the kitchen. The Lab Restaurant and Bar's newly appointed Chef joined television presenter Sofie Formica to talk about the development of the restaurant's new fine dining menu. 
Opening with an amuse-bouche of salmon sashimi served with fennel, wasabi aioli, and baby shiso that hinted of things to come – keeping it simple and fresh was the theme throughout the evening. As guests dined on delicate morsels of salmon, Sofie chatted with Anita about her formative years in hospitality that led to her current role of Sous Chef at The Lab. Anita honoured the support of Executive Chef, Steven Jones and her team as guests enjoyed the inspired menu and met the chef who orchestrated it.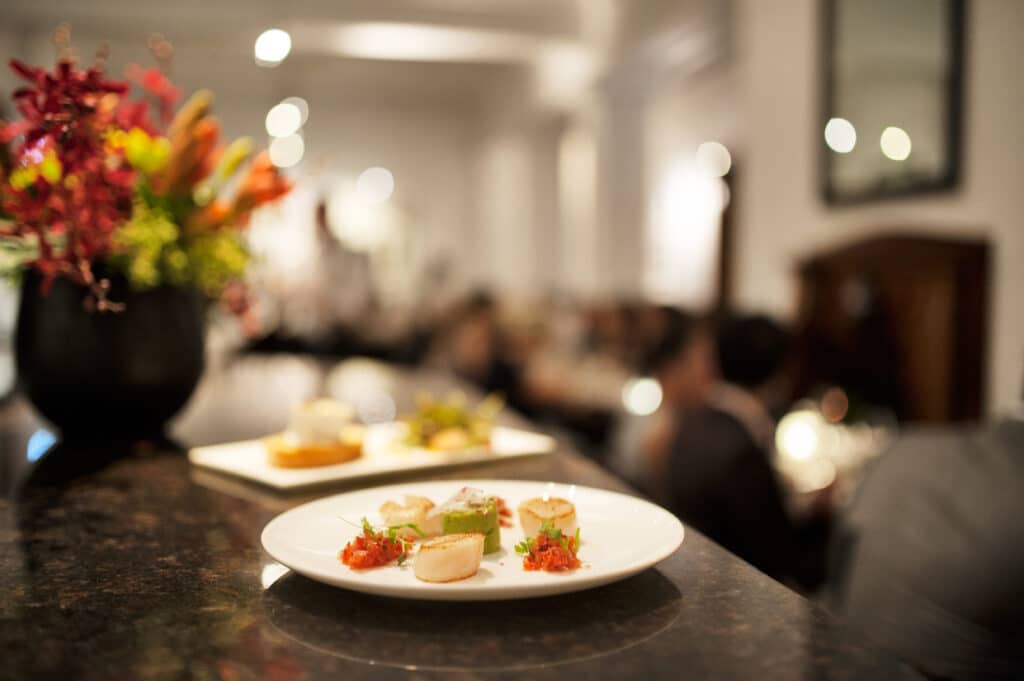 As entrees were presented, Chef Anita explained that in order to highlight the ingredients, nothing went on a plate that didn't belong. The entree of Canadian scallops with avocado, radish, tomato and citrus oil was elegantly plated, full of flavour and a testament to her view of keeping food simple. Served in alternate drops, other entrees included a perfectly executed twice cooked pork belly and baked goat's cheese that oozed with flavour.
Guests enjoyed the modern ambience of the Lab Restaurant as Anita candidly answered questions and spoke about the importance of produce. An exquisite pomegranate sorbet was served as a palate cleanser between dishes as Chef Anita talked about the fine dining arena and commented that she couldn't imagine doing anything else.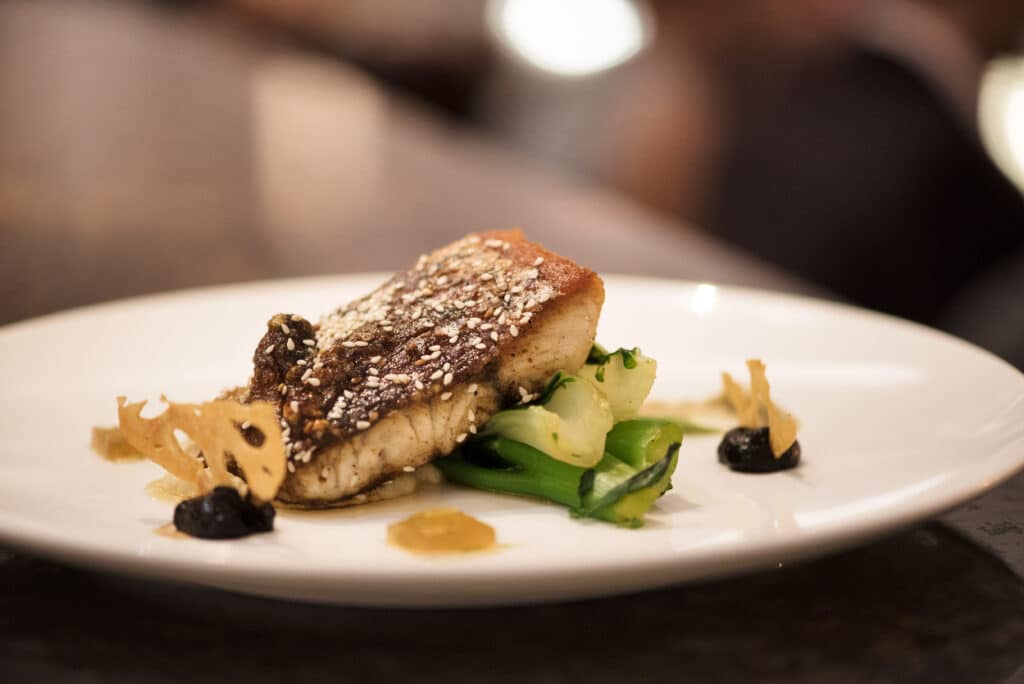 The Lab continued to impress as mains were presented, with dishes such as barramundi with fennel, lotus chips, nori gel, and black garlic – perfect, crispy skin with tender meat packed with flavour that melted in the mouth. The duck with orange segments, Parisienne potato, and sour cherry glaze was artfully flavour matched. And, the lamb strap with dukkah crumbs, cumin vinaigrette and snow pea tendrils was tender and aromatic.
Chef Anita humbly noted that good feedback from patrons gave her an enormous amount of pride and job satisfaction. As a tasting plate consisting of honey figs, cashew and coconut cake and baileys truffles was served, the Lab staff joined the room to the applause of appreciative diners.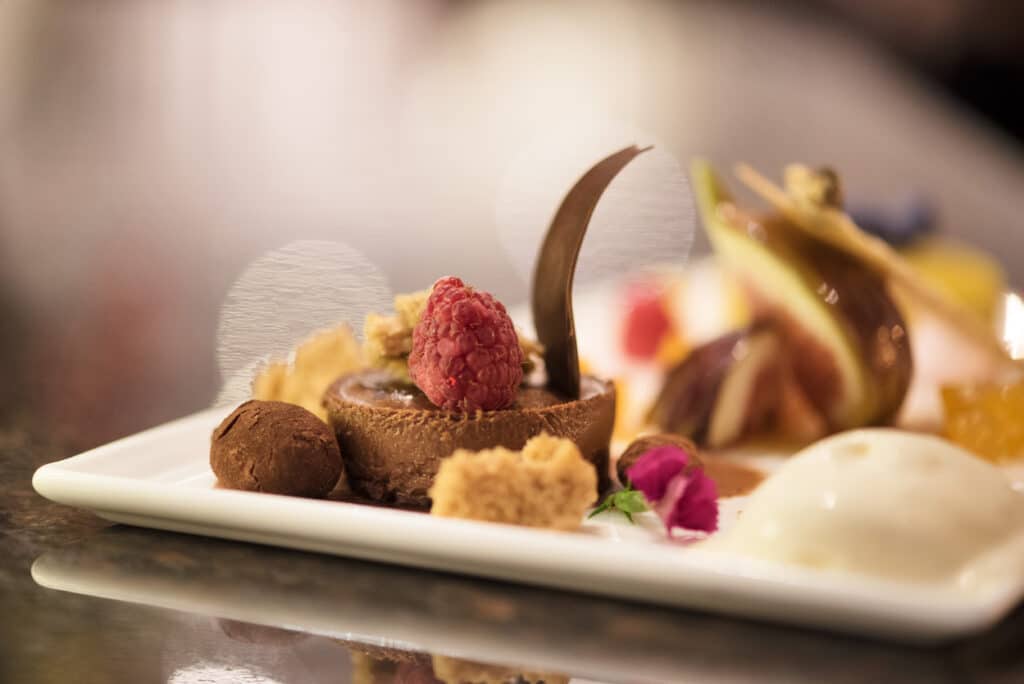 With the unveiling of this contemporary fine dining menu partnered with the sophisticated and classical space, The Lab Restaurant and Bar have truly cemented their place amongst Brisbane's very best.