The indie electric duo, GOLDING, is back with their new single 'Don't Waste Your Love', a collaboration with Boo Seeka. The new track blends the styles and influences of both groups to create a seductive dancefloor hit, while the lyrics take you deeper to explore feelings of anxiety, loneliness, and numbness. The song pairs with a music video presenting a night out where the boys are disconnected from the 'people' around them. This is the third single for the Gold Coast based duo.
We had a chat with Jay Bainbridge and Matt Bartlem of GOLDING about the inspiration behind their new single and music video, and their plans for the future.
What was the inspiration behind the lyrics of 'Don't Waste Your Love'?
Jay: I was having some troubles with my mental health at the time and was dealing with a lot of anxiety. There was a feeling of detachment surrounding me and I felt as though I couldn't be fully present with my family, almost like my thoughts and emotions were numb. The first line of the track popped into my head straight away, and here we are!
How does the music video reflect the song's lyrics?
Jay: I was talking to our director Jellan (Clash Studio) about how the song came about and the meaning behind it, and he immediately thought of mannequins! Throughout the clip, he really captured that feeling of being stuck in your head at a party or social gathering, and not being comfortable with people around you, yet having to act like you're fine.
What made you decide to collaborate with Boo Seeka?
Matt: Jay and I did some early work on the song, we worked it to a point then didn't feel like there was much more we could do with it, so we left it alone for a while. Shortly after this I had a house party, the guys from Boo Seeka came and we ended up in my studio so we played the track for them. They loved it and thought it'd work well as a collab. Once Jay (Golding) and Ben (Boo Seeka) got into the studio together they started filling in all the blank spaces and the whole song really came together.
Are there any plans to work with Boo Seeka again in the future?
Matt: Nothing is planned collab-wise but I am currently halfway through producing their second album and have plans to continue working with the band as a producer and songwriter.
You're in the process of creating an EP that will be out later this year. What music has been inspiring you during the creation process?
Matt: For me, one of the biggest driving themes is drawing inspiration from artists like Calvin Harris and SG Lewis, then tempering it with some more minimal, down tempo electronic sonics.
Jay: I've been listening to a lot of Frank Ocean and Fred Again.., I also draw some vocal inspiration from Bon Iver.
What has been the most defining career moment for GOLDING?
Jay: I'd say signing to Artists Only and Disrupt Music Group and becoming a part of their team!
Matt: Those are the two things that have given us the guidance and resources to help get our music out there, which has resulted in a lot of growth for us.
What is your dream gig?
Jay: Coachella! I've got a strong connection with the desert, my mum lives in Palm Springs close to where they hold the festival. I'd absolutely love to play Coachella and even bring mum along!
Matt: For me it's Splendour In The Grass. I've played international festivals and shows before, but nothing beats playing in front of friends, family and people you know, it's such a wholesome experience.
What can we see from GOLDING in the future?
Matt & Jay: Our EP should be released later this year and we can't wait to get into some live shows. We're potentially jumping on tour with some friends soon too
Where can people keep up to date with GOLDING?
Matt & Jay: Follow us on Instagram & Spotify for all things Golding!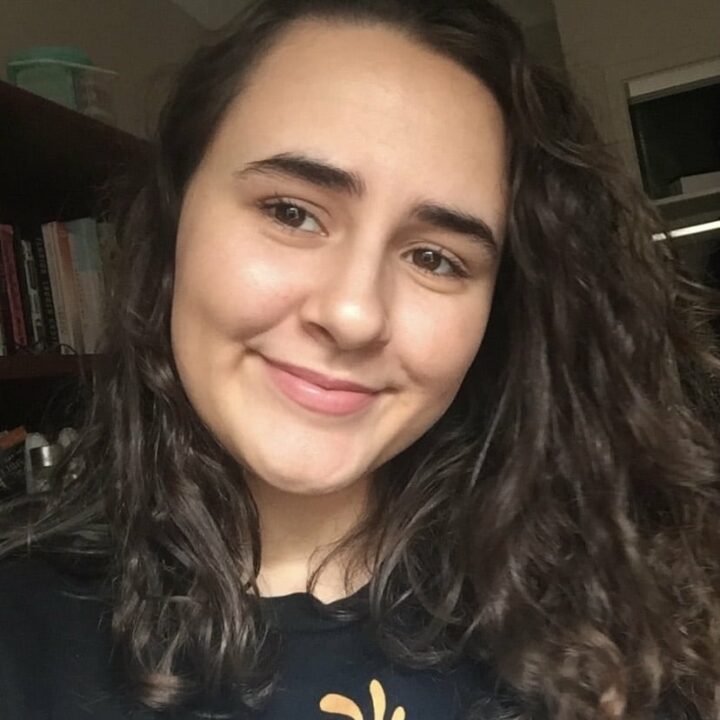 Latest posts by Tayla Reilly
(see all)