Click here for more film reviews by Shannon Griffiths

Following the recent trend of beautifully told and expertly crafted live-action Disney films comes Pete's Dragon, a reimagining of the 1977 musical of the same name which offers more heart, charm and excitement than you might have expected. Featuring an impressive ensemble cast directed by David Lowery and lead by ten-year-old Oakes Fegley as Pete, this is a must-see family adventure at its core, reminding us all what a good old fashioned fun time at the movies should resemble.

Robert Redford is Mr. Meacham, a grandfatherly figure of a small rural town. Captivating the local children with stories of a behemoth dragon deep within the woods that he claims to have encountered in his youth, his tales remain nothing but fiction to his daughter Grace (Bryce Dallas Howard), a forest ranger. With no home, no family and only minimal knowledge of who he is, Pete lives in the woods with Elliott, a giant green and furry dragon. With the ability to turn invisible and fly high and far, Elliott is glimpsed only by Pete and together the two are loyal inseparable companions.

After a chance encounter between Grace, her lumberjack partner Jack (Wes Bentley) and his daughter Natalie (Oona Laurence), Pete is found to be a missing child, orphaned long ago. In an attempt to rescue the young boy from the woods and find out where he came from, Pete is inadvertently separated from Elliott. Eventually discovered by a group of hunters lead by Jack's brother Gavin (Karl Urban), the friendly dragon finds himself out in the open and attempting to evade capture while searching for Pete. At the same time, along with the help and trust of his new friends and Mr. Meacham, Pete does the same as he longs to reunite with his best friend.

Amplifying a simple story into a delightfully awe-inspiring tale of friendship, believability, and magic, the film displays a feel good mood of fantasy mixed in with true bouts of raw emotion, finding its home nicely within an always interesting narrative. Propelled outstandingly by its strong characters portrayed by a great cast, the chemistry between all involved help bring about a feeling of geniality that just feels real. As a lead star, Fegley shines as a gifted young performer with no doubt a bright future ahead of himself. Rivaling the best of child actors with a fantastic performance embedded in likability, he shares the screen well with fellow child star Laurence, who as the young female supporting character brings her own to a nice little role, helping to create a believable bond between the two as new life long pals.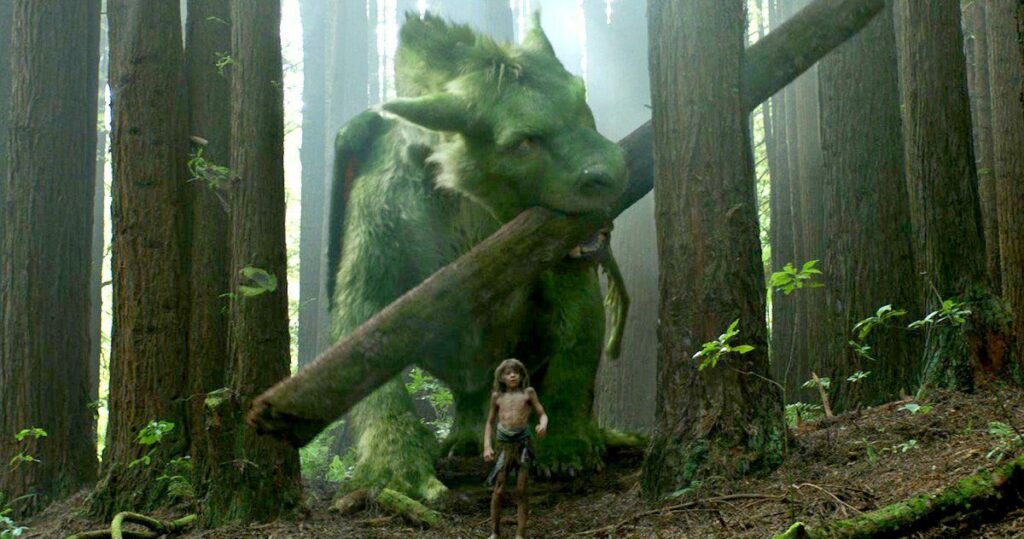 Howard stands out as Grace with an alluring aura about herself, turning in a great performance and sharing many quality scenes with screen legend Redford, who also brings the goods in his small yet most important part. Bentley fits in well as Jack while Urban, afforded the opportunity to film in his home country of New Zealand, yet again adds another diverse role to his ever-expanding resume of top notch range.

Set during the 1980's and using the immensely beautiful locations of New Zealand's North Island as the backdrop for all the action, the cinematography and visuals are what make for a very bright and colourful feature. Mesmerising may be the only word to describe what is Elliott the dragon. Brought to life completely computer animated by Weta Digital (the world famous New Zealand visual effects company responsible for Lord of the Rings and this year's hits Deadpool and The Jungle Book to name a few), it's easy to see the craftsmanship, long hours and detail that went into creating the fully realised and ultra realistic looking beauty that is the titular dragon.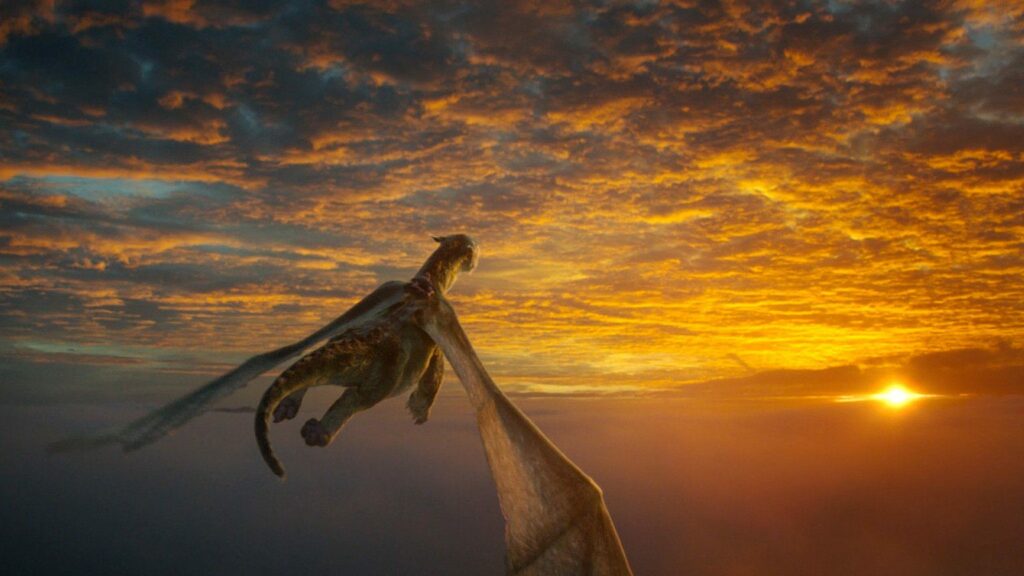 A captivating film up right up the alley of any film fan, Pete's Dragon is nothing short of an entertaining experience that everyone can enjoy. A well acted, handsome looking updated classic of a known tale full of good-natured humanity, emotion and showcasing an excellent cinematic dragon. Be sure to give Pete and Elliott a chance, you won't be disappointed.
Latest posts by Shannon Griffiths
(see all)