The Scifi Film Festival is back again for 2021, bringing a digital program of fantasy and sci-fi flicks to audiences across Australia from 15-31 October. We were lucky enough to get a sneak peek at some of the films featured in the festival. For more details about the festival – check out our article here.
TRANS
An electrifying Sci-Fi thriller that will shock audiences!
The story follows Minyoung Go, a young troubled school girl being bullied for having an eating disorder. She finds herself down a path of revenge and self discovery.
Although this subtitled Korean film starts off fairly slow and at times confusing, once the plot unfolds it's enthralling. The actors really invoke the emotions and feelings of the characters and their journey, even through the subtitles. The visual effects and unusual camera angles were consistent and in line where the film wanted to take viewers. The accompanying music then took it to the next level, intentionally intensifying scenes, again making it clear to audiences the vibe of the film and where it's going. My only criticism would be to extend the film a further 5-10 mins at the end rather than leaving it open for interpretation.
Overall I was pleasantly surprised and thoroughly enjoyed this well developed unusual thought provoking film that was pulled off successfully by competent young actors and a compelling soundtrack.
Cross between Carrie vs Identity – 4/5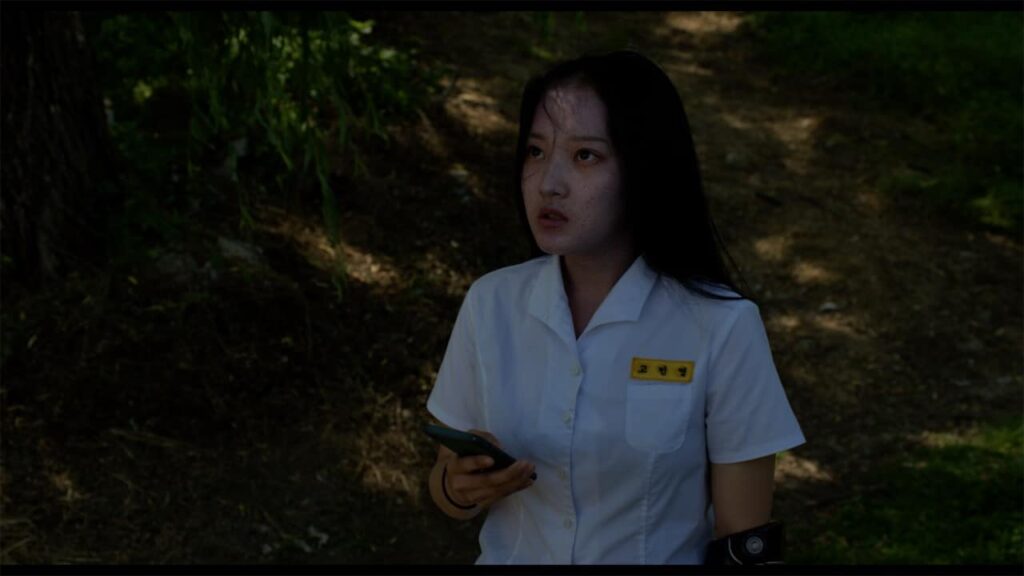 The Corruption of Divine Providence
Religious Drama leaving watchers Dazed and Confused
Set in a French Canadian town a young girl appears bearing stigmata, holy wounds. This leads to a flurry of religious factions flighting for the exclusive rights to her story. Is humanity capable of hearing God's true message?
The opening scene is of the young girl, being placed under hypnosis, her holy wounds covered but still bleeding. Whilst under hypnosis she starts speaking in tongues, clearly possessed. Is it a demon or perhaps an alien praying on mankind's primal fears? You know what, it doesn't matter. This is as good as the film gets, from here it takes a hefty nose dive, then crashes, spontaneously combusts and then a huge boulder plumets from the sky on top of the hot mess ACME style.
This film includes a flock of muttering lizards, a religious prayer-monger with a sidekick snake, a dad who's a jerk, a mum who appears intelligent but obviously not for staying with said jerk, crop circles, native Indians with a smudging stick, a kidnapping self-healing non-wolverine demon, some miracles, devote Catholic priest and a bear trap.
What was missing was a plot, developed characters, creative visual scenes, captivating supporting music and consistent language throughout the film rather than swapping between English and French that gave me whiplash.
Mixture of End of Days vs Rango vs the feeling you had after watching Donnie Darko for the first time..
1/5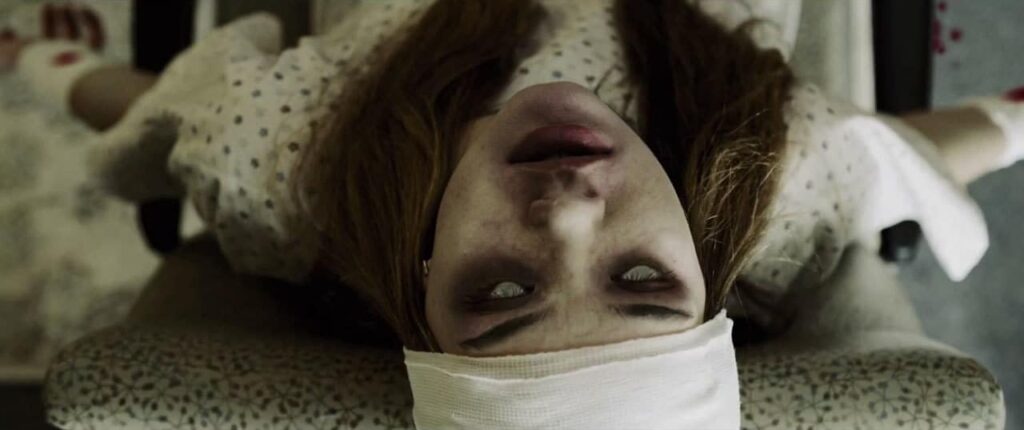 PRECARIOUS
Dreamy Sweet mysterious film set in an era gone by.
Set in the 1960s a man is wounded by an unknown assailant. Whilst recovering his assailant returns and continues to hunt him looking for the cursed magical gems. What are the gems for? Where did they come from? And will our hero figure out this mystery before it's too late?
Charming sweet film beautifully decked out with 1960s memorabilia. Unusual camera shots and authentic music accompanying a puzzling storyline is enough to keep viewers engaged.
Cross between Romancing the Stone vs Columbo – 3/5

THE DETAILS
What: 2021 SciFi Film Festival
When: 15 – 31 October 2021
Where: Online at www.scififilmfestival.com
Tickets: $8 per session or $29.99 for 20 sessions