Brisbane's own family pop sensation "Sheppard" has just released a Christmas song with a difference. "Christmas Without You" will strike a particular chord this year, with many families facing the prospect of holidays apart from loved ones. After the album "Kaleidoscope Eyes" reached number two in the Aria charts and the single "Coming Home" was streamed on Spotify over 60 million times, "Sheppard" has been invited to play at Brisbane's Lord Mayor Christmas Carols on December 11, and their new song is sure to bring up some emotions in the crowd.
We chatted to the guys from Sheppard to find out more.
What's it like creating and performing with your siblings in the band?

Honestly, It makes things easier. We are never too far apart so whenever we have a creative idea or song riff, it's easy to collaborate immediately. Working with your siblings also means that you can be completely honest without fear of the band breaking up. I think there are more pros than cons.

What kind of music did you listen to growing up? Are your influences all similar?

Being siblings, we were exposed to a similar repertoire of music. We grew up in PNG so we were most exposed to what our parents were listening to, Cat Stevens, Fleetwood Mac, Dolly Parton, America. I think listening to true classic pop music really helped develop our skill in writing well crafted catchy songs. These days our influences do differ but I think we are all clear on what Sheppard is. Our individual tastes influence the band and help create the well-balanced songwriting team we have today.

How has this difficult last couple of years affected your progress as a band?

We've been super fortunate in that we've managed to get some incredible local gigs in the last couple of years. It has been a silver lining to see local bands obtaining some of the big gigs around town. It has helped us get through this very difficult period. That being said, it is very difficult to progress with our international fan base at the moment. We've tried to release as much music as we possibly can to keep everyone engaged.

Will your family be spending this Christmas together?

This year, we will be spread out. George is heading to Melbourne with his fiance and her family. I'm heading to Toowoomba to spend Christmas with my husband's family and we've invited Emma and our mum to join us there.

What does the future hold for "Sheppard"?

We are going to begin writing for our fourth album early next year. We have no idea how it's going to sound yet but we are excited to start crafting it. We are also holding onto hope for a European tour…but we shall see.

What are you looking forward to the most performing at the Carols?
Any chance to get up on stage at the moment is a gift. Christmas is the perfect time to get everyone together in such a positive way. We are also looking forward to performing our new Christmas song "Christmas Without You"- A song we wrote for everyone still experiencing distance from loved ones this Christmas. 
You can catch Sheppard at the Brisbane Lord Mayor Christmas Carols
Saturday, Dec 11 – The Riverstage.
Or you can Stream 'Christmas Without you' here.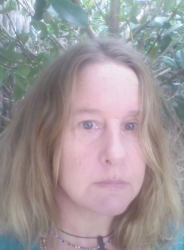 Latest posts by Emma Briggs
(see all)