I'm a little embarrassed to admit it but last night was the first time I've been to the Brisbane Comedy Festival. Shocking. But I've learned my lesson.
On what was the first night hubby and I have been out without bub in almost a year, we were like two giggling kids allowed to go out and stay up late. We shuffled in off the street desperate for refuge from the inclement weather. Walking into the Tivoli is like nestling into a warm, nostalgic embrace. It's purely something from a bygone era with it's sultry red-velvet upholstery, timbre interiors and sporadic little seating areas which invite mulling over a glass or two. The bar welcomes you in for a night of frivolity and grandeur. The perfect venue to honour such comedic royalty. Judith Lucy and Denise Scott are Aussie icons who have been making audiences laugh for decades, and last night, it was our turn.
The show felt something like a mix between theatre intercepted with stand-up comedy. Oh, and liturgical dancing. Drawing upon their survival through Melbourne lockdowns, the ladies enlightened us on the realities of do-it-yourself hair removal, chair exercising, isolation, a fetish for Norman Swan, crocheting questionable garments, and the inevitable drinking problems which ensued. It truly was an insight into what might unfold in my own living room 30 years down the track – lockdowns or not. In a way their candid oversharing is horrifically insightful. And I did catch a glimpse of my husband's reaction to the skit on clitoral atrophy in which he looked a bit stunned – ha! Priceless. Anyway, their loss of sanity is a pure sacrifice for us all as they present their woes and hopelessness on the stage, making us all feel remarkably, well, normal. No topics are off the table when a pair of mature-aged ladies with a very enlightened perspective on life cast a comedic lens over what truly was one of the most perilous times to remain a decent person, let alone work in The Arts. It's a bit crude, a bit lavish, definitely over-the-top, and I loved it.
The Brisbane Comedy Festival is on until the 29th of May so do yourself a solid, buy a ticket, and revel in the highly contagious, deliriously infectious and best cure for a pandemic weary soul – laughter!
To find out more information and to book – go to https://www.brisbanecomedyfestival.com/artists/judith-lucy-denise-scott/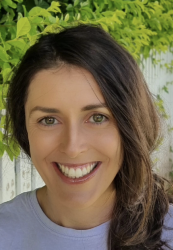 Latest posts by Tamara Broughton
(see all)