There are many ways to embrace a vegan lifestyle, but sometimes it may be hard to find places that support your chosen diet. Although the stereotype of vegan food may be vegetables (and that's about it) #veganeats on Instagram proves that it is in fact, quite the opposite. Lucky for you, we are all about conscious living and have tracked down a few places to add to the list so you can #treatyoself.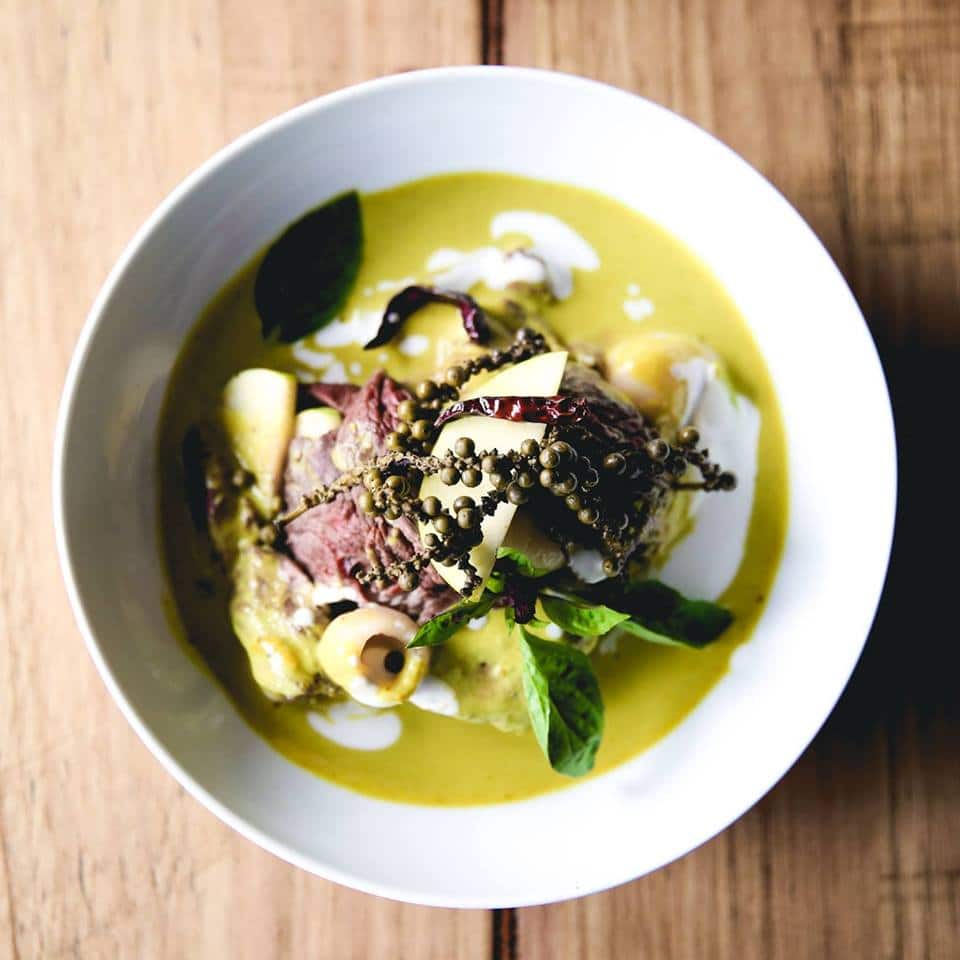 THE FOOD

Vegan Green Curry, Pawpaw Asian Kitchen
One of the best things about Paw Paw Café is that they have plenty of vegan dishes straight-up! If you're putting this place on your to-do list, then their Vegan Green Curry with tofu, roasted pumpkin, eggplant, snow pea & basil is one to try out.

Falafel Salad, Piggy Back Café
There's only one dish on the Piggy Back Café menu that we also look to for our vegan option. Their Falafel Salad combines quinoa, pumpkin, spinach, snow peas, almonds and falafel to create a delicious and light option. Their entire Acai menu is also vegan-friendly, so you'll be able to satisfy your sweet-tooth as well.

The Vegan, Bagel Boys
Whether you're looking for something to eat for breakfast, lunch or even a snack in between, the Bagel Boys in the CBD will be sure to fill that void. Their fittingly named "The Vegan" freshly baked bagel is bursting with avocado, roast capsicum, tomato, pine nuts, red onion, lemon, rocket, sweet tomato & chilli relish.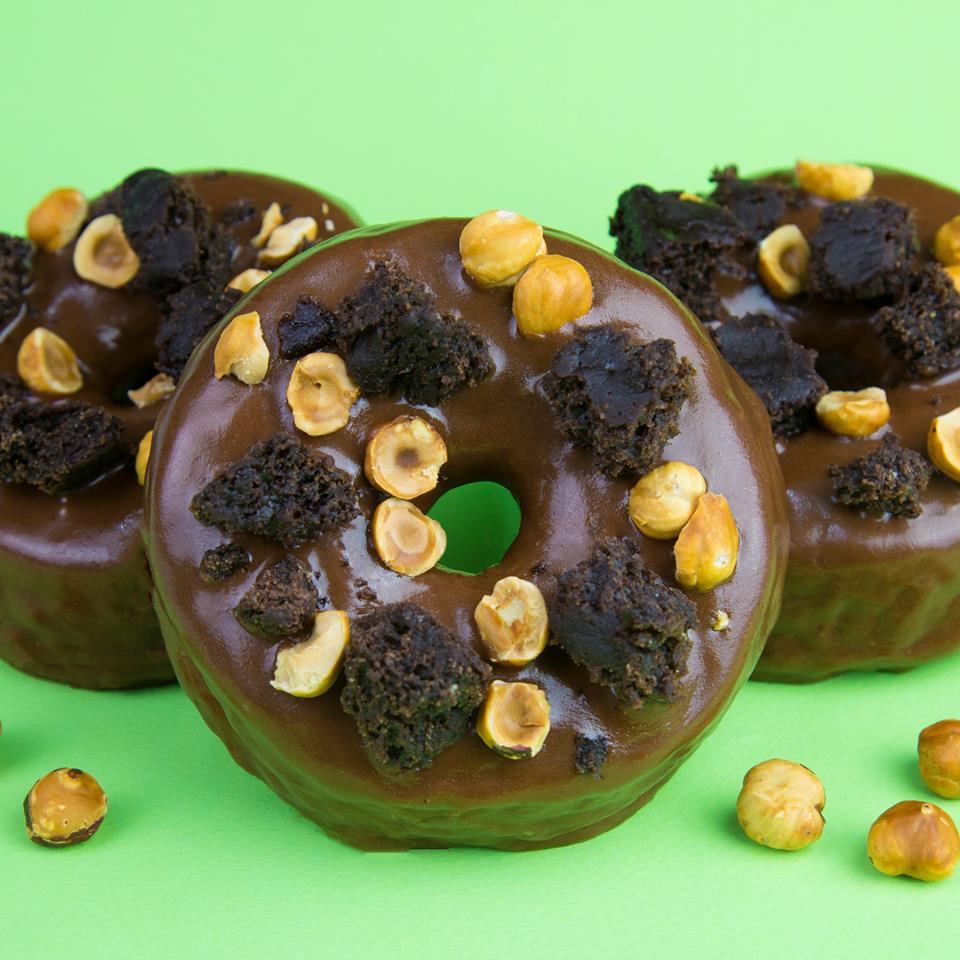 Cornelis Fudge, Doughnut Time
The doughnuts have crazy names and decorated like they were MADE for Instagram. Doughnut Time's menu will always have a vegan option to cater for a diverse crowd, which are just as delicious as their regular favourites. Their latest vegan ventures are the Cornelius Fudge (Chocolate vegan glaze, topped with vegan brownie and toasted hazelnut) and the Matcha Matcha Man: a chocolate vegan glaze, topped with vegan brownie and toasted hazelnuts.

Vitality Bowl, Pawpaw Café
When you mix together a whole lot of goodness in one bowl, what do you get? Paw Paw Café's Vitality breakfast Bowl: a healthy and vibrant concoction of quinoa, raw kale, red rice, grilled pumpkin, avocado, roasted almond, beetroot hummus & sesame dressing.

Mango Colado Panna Cotta, Picnic Café
When an assortment of season fruits, toasted coconut, and house made granola and a mango coulis is set down in front of you, you know you've made the right decision. Pair this with one of their Green Beast Smoothies (spinach, kale, apple juice, lime, mango & ice) and you've got yourself a totally Instagram-worthy brekkie.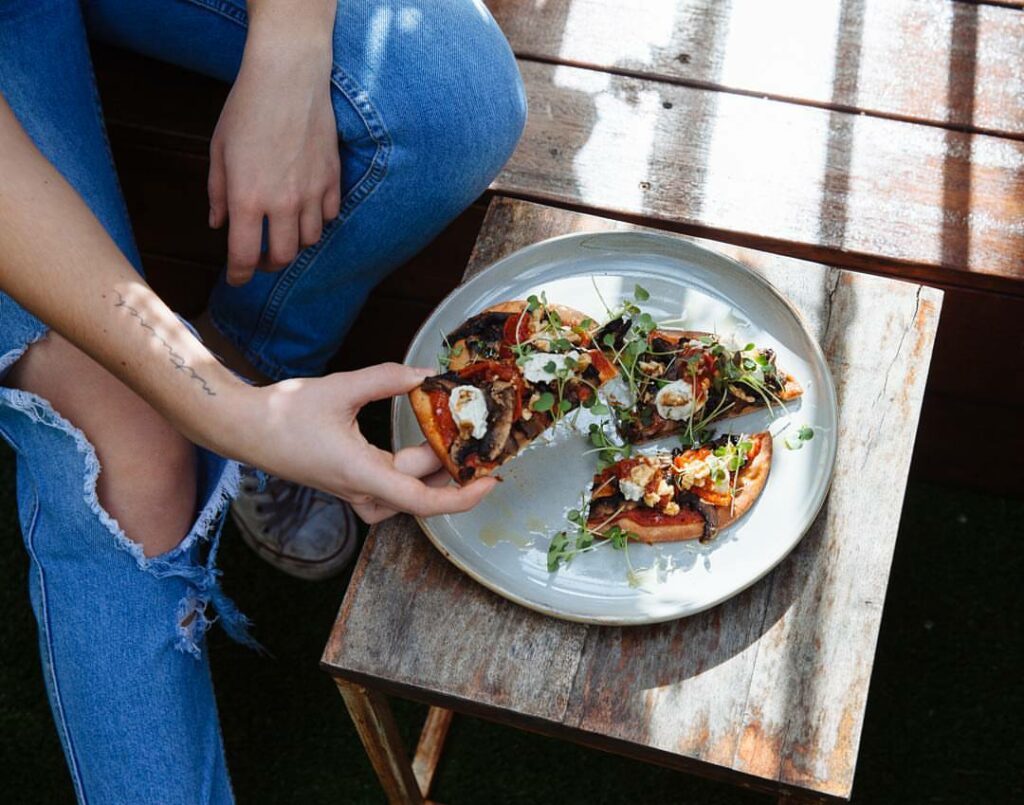 Charcoal Spelt Pizza, Miss Bliss
Miss Bliss is all about encompassing healthy, nourishing and delicious whole foods that remain unprocessed and refined sugar free. Their Charcoal Spelt Pizza does just that. Not only does it look seriously cool, but its roasted mushroom & beetroot, grilled capsicum, Eros Pista & cashew cheese topping is entirely vegan friendly!

Vegan Bliss, Suburban Café
This hearty plate is packed with all the nutrients you need to kick start your morning. With sweet potato, heirloom tomatoes, swiss brown mushrooms, baby carrots, house dukkah, baby spinach and watercress, this is about to become your go-to West End meal.

Vegan Waffles, Lost Boys
Settled in a tree-house in Fortitude Valley with a menu that is entirely transformable to suit your vegan needs, we guarantee that Lost Boys is the perfect place for you. If you're stopping by for breakfast, their Vegan Waffles with grilled pear & Crystallised ginger, coconut ice cream & pistachio praline is hard to resist.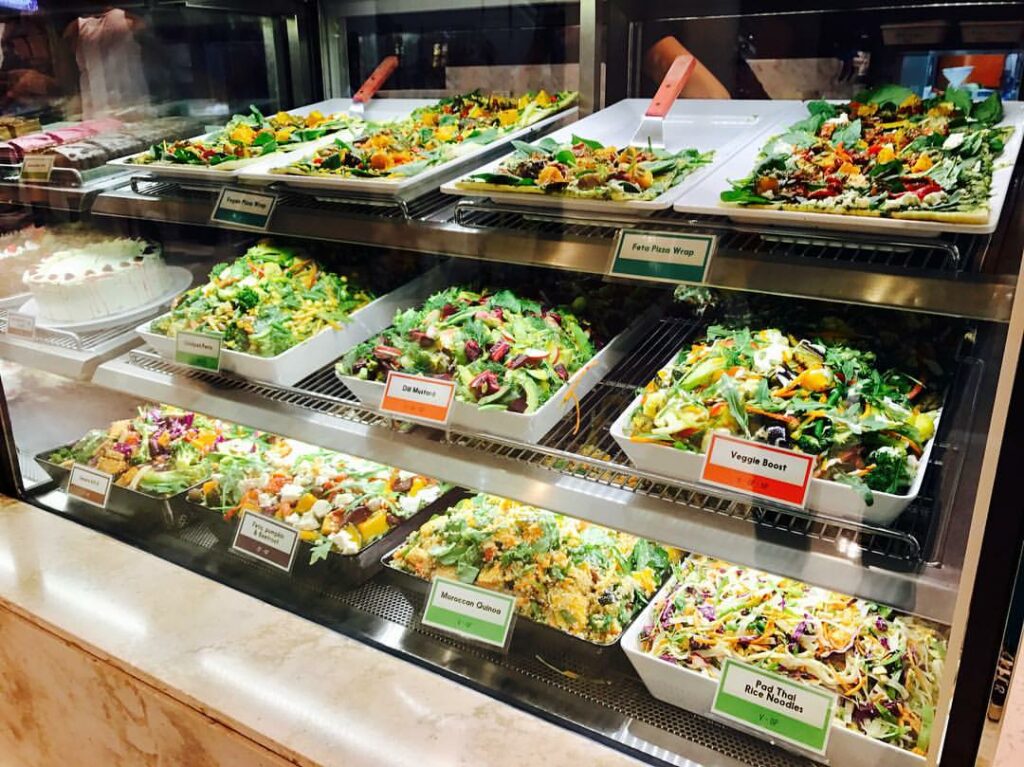 THE LOCATIONS

Netherworld Arcade, Fortitude Valley
Not only does this place have badass arcade games, but their Hellmouth Diner serves up an entire menu of vegan treats, making it an out-of-the-box hangout spot. If you're feeling nostalgic for pinball games and have a hankering for a Hellhound Hot Dog made with vegan sausages, then venture no further than Netherworld.

Vege Rama, West End
With a menu full of vegan dishes, it's hard to narrow down just one to try. From their Black Bean Burger and Pesto Lasagna to their Mushroom Pot Stickers and Raw Bruschetta, you'll be spoilt for choice. And the best things? All the alcohol served at the bar is 100% vegan; all made fresh in store with cold-pressed juices, using fresh fruit and berries.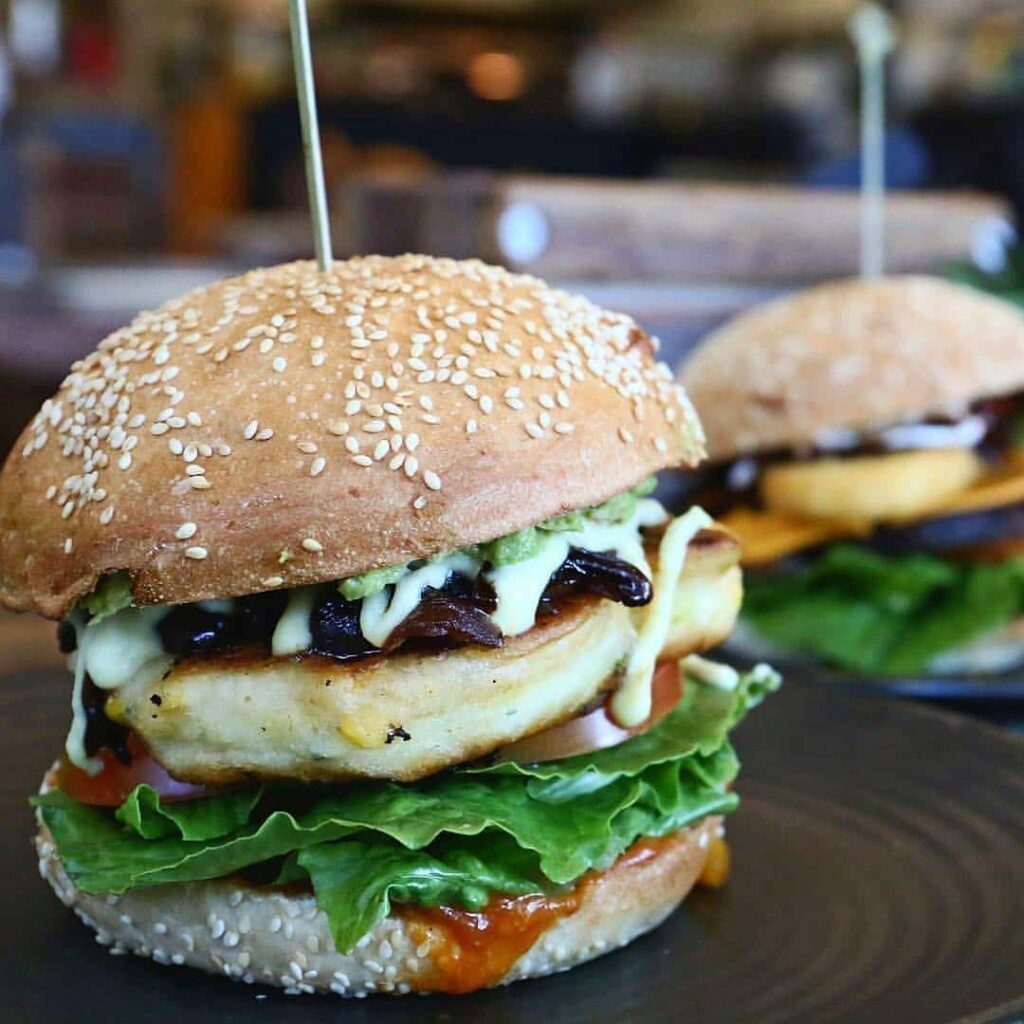 MooFree Burgers, North Lakes & Everton Park
Burgers at MooFree Burgers are just that… moo free. In fact, they contain no animal products at all. Tucked away in North Lakes and Everton Park, you can thank Charlie's Vegan Brothers for this epic burger evolution.

Loving Hut, Mt Gravatt
Their motto is "Be Vegan, Make Peace" and you can feel the love in the place from the looks on the customer's faces. Asian fare is clean and green here as the Hut proudly advertises the lack of animal products and fresh vegetables used in their dishes. There are rice paper and spring rolls, curries, soups and samosas to dine on. For those craving something Italian, there is also Rawsome Spaghetti available (made with zucchini pasta).