In my book, Salted Caramel is the definition of indulgence. It ticks off the holy trinity of sugar, salt and fat making it the class A drug of the confectionery world (as Nigella Lawson would say). There is an explosiveness to the flavours that manages to get my pulse racing and adrenaline flowing every time.

There are new Salted Caramel delights popping up around Brisbane every month, as the trend spreads faster than Yogi Bear stealing picnic baskets (probably looking for S.C goodness). From classic picks like brownies and doughnuts to more creative choices like cocktails and dumplings, here is our pick of Brisbane's best Salted Caramel treats you have to try.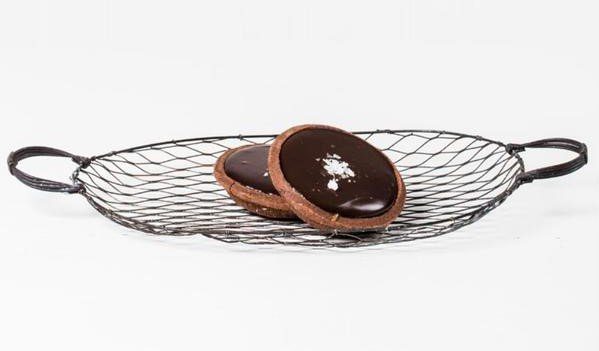 Salted Caramel Tart, Jocelyn's Provisions
Nestled amongst the stores of James Street, Jocelyn's Provision is the perfect spot to stop in for a mid-shop treat and their Salted Caramel Tart is a must. Think of a chocolate pastry with a sweet and salty caramel topped with dark chocolate ganache and a sprinkle of salt flakes… you can wipe that drool off your face now.

Salted Caramel and White Chocolate Ice Cream, Gelato Messina
With everything made from scratch in their kitchen, it's no surprise to know that their gelatos are packed with flavour. If it was possible, I would dive head first into their salted caramel gelato and never get out. If you're dairy free and vegan, then you might be interested in their Salted Coconut and Mango Salsa sorbet.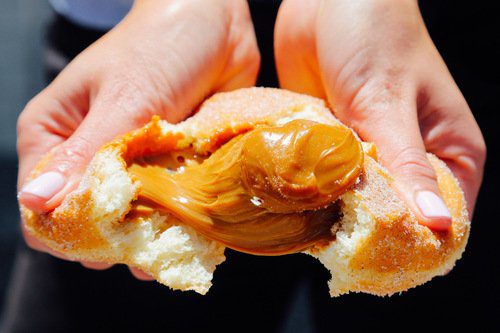 Veruca Salt, Doughnut Time
No word can describe a Veruca Salt doughnut other than pure bliss. Upon opening the bright green box, you'll be greeted with doughnut time's standard doughnut… except this time it's filled with salted caramel goodness. With their doughnuts rotating weekly, make sure to snap this one up next time it's in store!

White Choc Cheesecake, Vapiano
After you've devoured a big, delicious bowl of pasta the last thing on your mind may be dessert. Then at the corner of your eye you spot it on the menu: their White Chocolate Cheesecake with Salted Caramel + Honeycomb. Soon enough, it's being placed in front of you as your eyes light up with excitement. You know you've made a good decision.

The Puff Daddy, Miss Kays
Hold onto your chairs for this one! Miss Kays is known for her outrageous milkshakes, but her Puff Daddy shake takes the crown. It's one glass of salty caramel flavoured deliciousness featuring a top of salty caramel popcorn.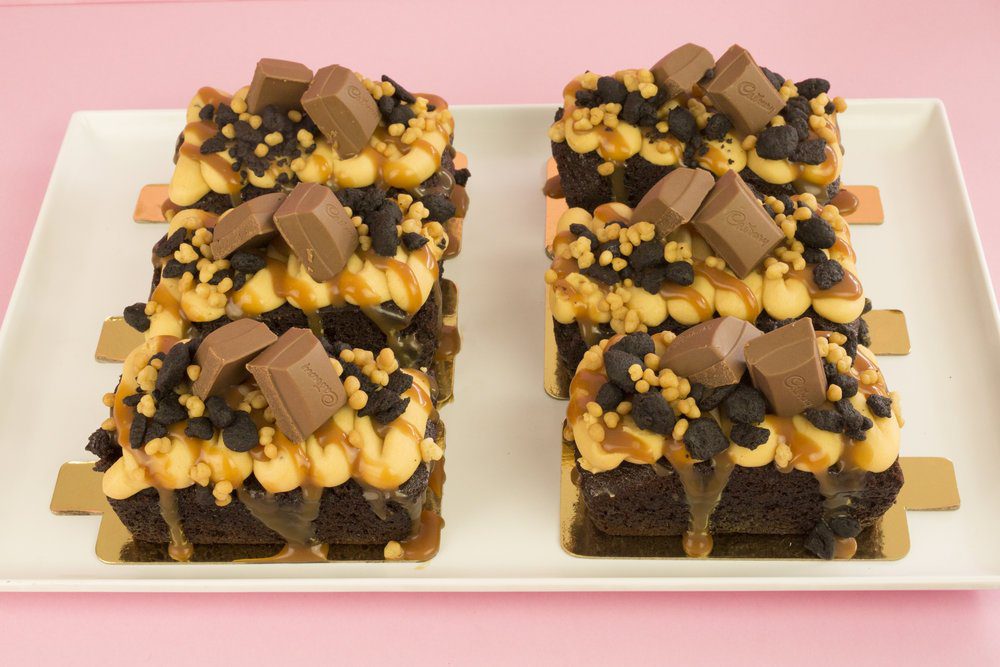 Chocolate & Salted Caramel Bar Cakes, Chester Street Bakery
Everyone in Brisbane knows that Chester Street Bakery is the king of desserts. With cabinets after cabinets of cheesecakes, tarts, ice cream cakes and meringues, I always find myself coming back to one thing: their Chocolate & Salted Caramel Bar Cakes. You'll be drawn in by their bright yellow icing, caramel drizzle and little Cadbury pieces on top. You can even by them in a six pack to share (if sharing is your kind of thing).

L.P.R, Canvas
If you prefer your S.C fix liquid style, then you can't go past the L.P.R cocktail from Canvas in Woollongabba. It's a little number with Patron XO, White Crème Cacao, Salted Caramel Ice Cream & Pimento Bitters. #SexualChocolate

Salted Caramel Gyoza, Harajuku Gyoza
When someone says gyoza, what's the first thing you think of? Pork.. Chicken… even maybe vegetarian. The team at Harajuku Gyoza have thought out of the box (and into the S.C. circle) to combine the sweet and the savoury and bring you their special Salted Caramel Gyoza.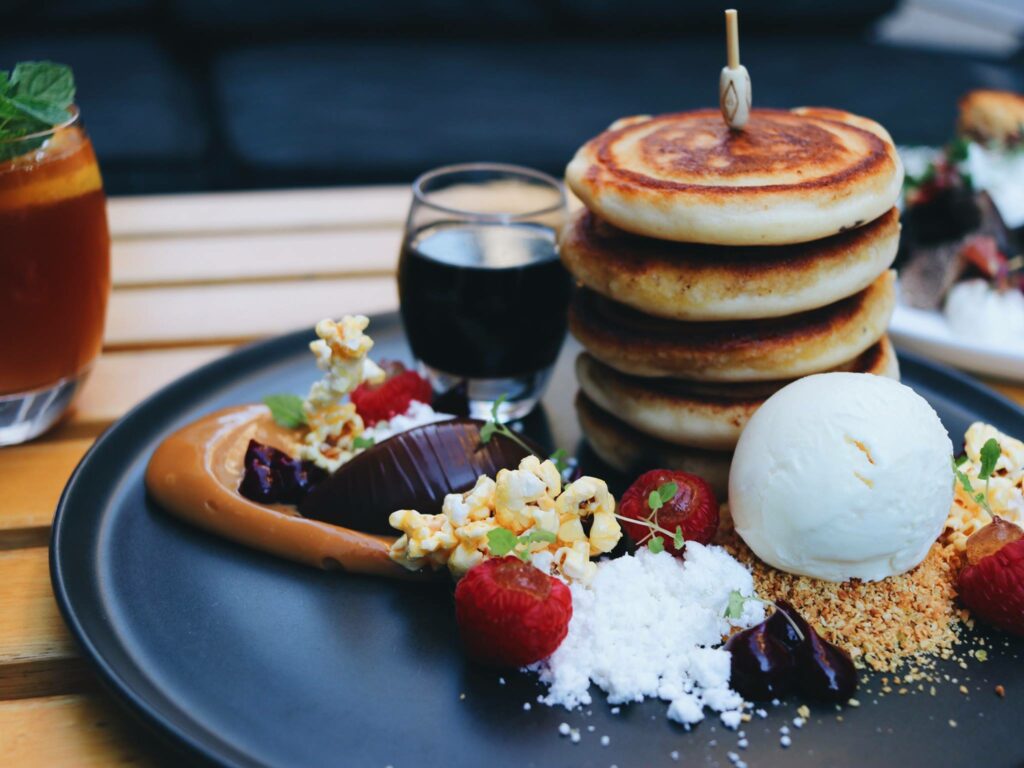 Pancakes, Rogue Bistro
Pancakes have been a staple breakfast item since we were young. Thankfully, Rogue Bistro jumped onto the salted caramel train deliver us their classic pancakes with blueberries, salted caramel, chocolate ganache, popcorn and vanilla ice cream. It's the breakfast of champions.

Salted Caramel Brownie, I Heart Brownies
You can't say no to a brownie. It's physically impossible. Not only does I <3 Brownies have salted caramel brownies, but it comes with a liquid salted caramel sauce centre. What more could you want?

Salted Caramel Pretzel, The Doughnut Bar
Is there a combination that doesn't work on doughnuts? The answer to that is no. The Doughnut Bar have combined their classic donut, with salted caramel icing and pretzels on top. Don't get yourselves in a knot fighting over this one!
Werther's Original, Dutch Courage Officer's Mess
Who remembers those caramel lollies your grandma would give you as a child? Well, Dutch Courage has taken it a step up creating their Werther's Original cocktail with Wyborowa vodka, salted caramel, passionfruit, Sailor Jerry spice rum and egg whites. It even comes with a flaming passionfruit on top!

Salted Caramel Galore, Whiskey Business
We can assure you folks, no whiskey is served here but rather an enormous selection of baked goods and a place for Salted Caramel Fanatics. You could pair their buttermilk pancakes with ice cream, cream, salted caramel, maple and strawberry with a salty caramel macaron thickshake. Or even order their Banoffee French Toast with brioche, banana, chocolate mousse ice cream honeycomb and salted caramel with a side of doughnut bites topped with chocolate sauce and salty caramel. Pure bliss.