Dustin Tebbut first debuted his smooth, harrowing folk tones on Australian radio stations in 2014 with his release of the single 'The Breach'. Triple j were fast to acknowledge the talent airing his new song to their listeners, and online music blogs were beginning to talk about the musician who spent two years living in Scandinavian winters and returned to Australia with a piece of music that could only reflect a highly unique human experience.

Going from strength-to-strength in his music career since then he has performed at Splendour In The Grass and released 'Home' the mini album and 'First Light' his debut album, and sold out shows all over Europe. Now he is joining forces with another Aussie folk star, Lisa Mitchell; the pair will bring the A Distant Call tour to audiences back on their home turf come this June/July. A reminder that no matter how far we roam, home is always there and Lisa and Dustin will take us there with an intricately curated performance that will delicately combine their sounds and energy into 100 minutes of magic.

I had a chat with Dustin to talk about his journey in the music industry, and the upcoming East Coast tour.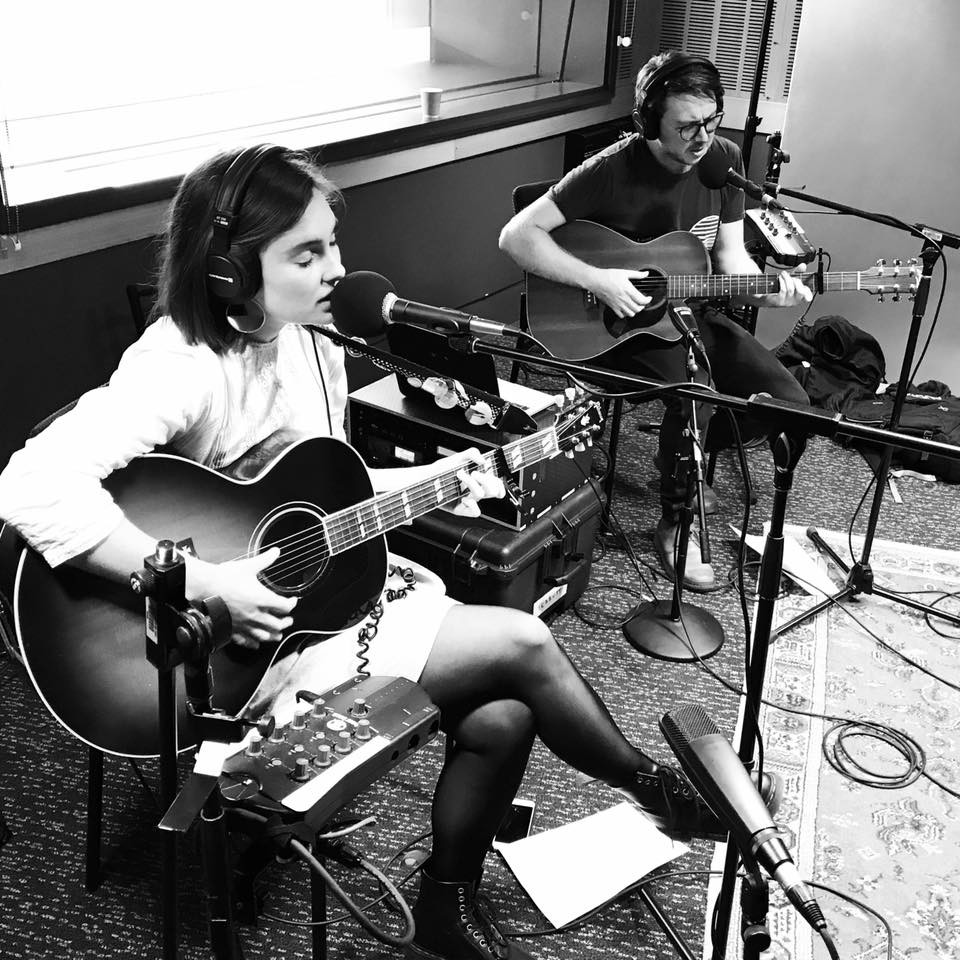 Hey Dustin, how are you going?
I'm good. I just had a really nice sandwich from this little cafe in Melbourne, and now I am doing some mixing for my next EP. So, yeah, it's awesome.

Your debut solo record 'The Breach' first garnered your music attention back in 2014. Can you tell me about the origin of the song being written during your two years in Sweden, looking back now how do you think that time of your life has impacted your music?
I think in a big way one of things that has shaped my music most was the people that I met there like, songwriters and producers. I got to hang out with them and got to know their music and learnt a lot from them. It's a different aesthetic to what we have in Australia, or even the States and the UK for example – so I kind of learnt to use a different sound palette and look at things a different way. The other thing I guess is being overseas in kind of like the deep end; it was the first time I had lived overseas and I was on my own for a big portion of it, so it was the first time I really had to go through that process of really spending time on your own. It was one of the big processes I used to kind of explore that sense of self – so that was pretty massive. Once the music came out and started connecting with people it gave me more confidence to start exploring music, so I guess my time in Sweden set up my philosophy for creating. It all came quite natural to me from there.

Going from two years in Sweden to being quite well recognised back home for your music must of been a strange adjustment, how was it going from all that time alone to then playing massive festivals like Splendour in the Grass?
It was so surreal, like on one hand it was so scary and daunting just because things happen quite quickly. I guess once the music started getting out there and connecting with people it escalated and I wasn't ready for it, there was one point where I wasn't going to release any more music. I was just happy that I had made that record ['The Breach'] and I was going to go back to university and study, but within six months of it being released a lot of stuff started happening. In the forecast of my own life I hadn't allowed the thought that I would be doing any of the music stuff as a career, so that was pretty daunting to have to be reacting to that. In a lot of ways I was oblivious to it because I really had no concept of the industry, so it was also kind of nice because I was a bit naive.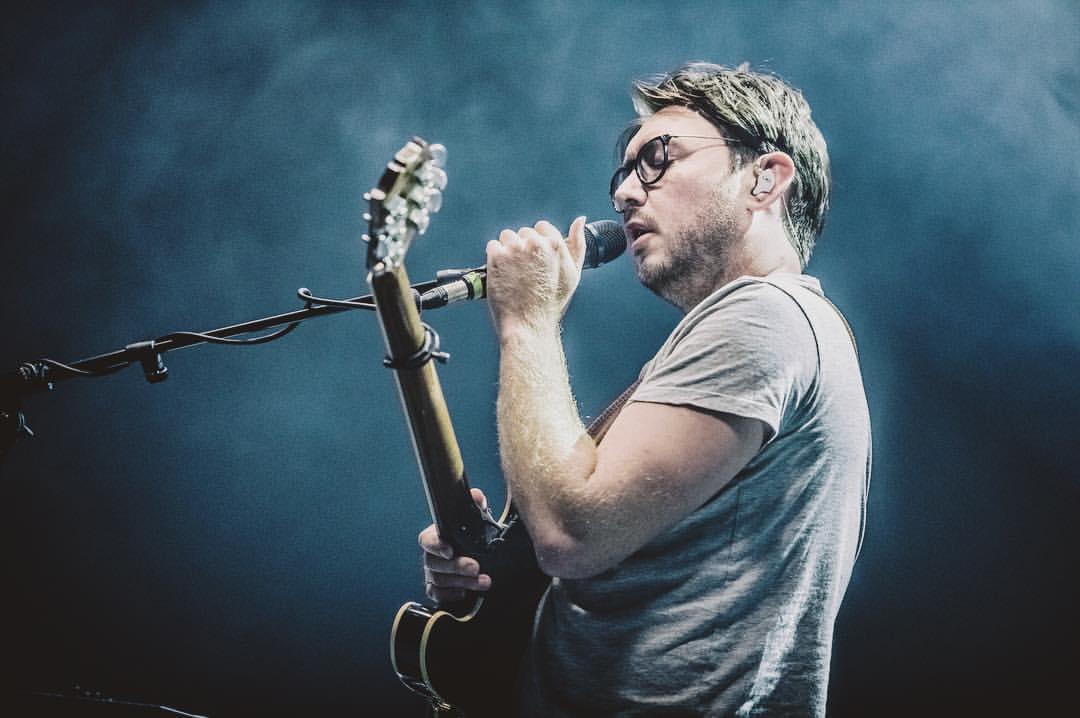 How and when did you meet Lisa Mitchell, and what was it that brought two unique but complimentary aussie talents together for a collaborative tour?
Well we have kind of known each other from around the Sydney music scene I guess and we bumped into each other at a bunch of gigs and cafes and through mutual friends but we had never really worked on anything before creatively. We were both looking at touring at the same time and we share session guys, so we were both talking to him individually about touring and word got to my team and they were like "Why don't we do a double headline?". After looking at the logistics of it all, it kind of rolled from there and it's quite exciting getting to do something a bit different with the double show thing. Once we locked in the dates we started looking at collaborating on a bunch of tracks and blending our sounds together instead of each of us doing separate sets. So it kind of becomes one show with two different artists.

You recently released a cover of 'Innerbloom' by RUFUS as a teaser for your collaborative work with Lisa. The original version is very different from either of the music you have released as solo artists, what made you want to cover that song together?
We have a long list of covers and we knew we wanted to find one that we both really connected with, and I guess that was a song I have really wanted to do a version of. It just seemed like it was a different flavour to the other songs we considered to cover; most of them were more predictable for both of our worlds in folk land, and 'Innerbloom' is so not that it's like this pretty electronic thing that when you strip away the electronics there is this beautiful song there. The melodies and chords are just beautiful, so there is this really well crafted song hidden in this nine minute production. I just wanted to explore that because the fundamentals of the song were so strong and it was a nice challenge to bring that to light.
How have both fan bases been reacting to the collaborative tour?
It's been really positive, yeah. I think people are really excited for the tour and we released the cover of 'Innerbloom' to give fans a bit of a taste of what we will be doing at the shows.

Is there any music from the EP you are working on that you will debut during the tour?
I am going to play at least one brand new song, just some stuff that I wrote in Amsterdam. I had some good writing sessions with a friend of mine over there and I've got a couple of songs that I feel more connected to than I have in a long time. I'm really happy with it, and it feels like it has come from a very authentic place because there hasn't been any pressure to write it. It will be interesting to see how it goes.

How do you feel you've grown as an artist and a musician over the years, and how will that be reflected in your music to come?
I feel like I've really been honing what I do and my sound, and getting a lot quicker at being able to get things out of my head and into songs. Also being able to assimilate a broader range of emotional textures and palettes through sound.
To get your hands on tickets to his upcoming shows with Lisa Mitchell or to follow his journey click the links:
Tickets – https://tickets.oztix.com.au/?Event=72475
Facebook – www.facebook.com/DustinTebbuttMusic
Twitter – www.twitter.com/dustintebbutt
Instagram – www.instagram.com/dustintebbutt/
Listen – www.soundcloud.com/dustintebbutt
Website – www.dustintebbut.com
Latest posts by Brianna Denmeade
(see all)