Take a mother who loves Alan Cummings for his character, a daughter who respects him for his political and social morals, and combine the admiration they have for his raw talent – and you got yourself two happy fans in the audience.

The day I told my mother we were going to see Alan Cummings live for the Queensland Cabaret Festival, I knew I had just earned rights to everything in her will. Move aside big brother, the 'Golden Child' crown had just been placed upon my head and there is no way you can up-do one on me this time. Sitting in the Brisbane Powerhouse, huddled together with contagious excitement, we experienced a show of a lifetime; a crazy concoction of story-telling, emotional musical numbers and a sack full of sexual puns and innuendos.

Imagine a pianist, drummer, cellist, and Alan Cummings himself, and you've got yourself a show. Entering in an all black ensemble, including daring leather pants, Cumming launches straight into a soulful track; his voice rich and sonorous with a Scottish accent twang. There is something quite beautiful about seeing such extraordinary talent right up close; not hidden by fancy stage settings or dramatic lighting features. Everything else fades, and all you witness is the beauty and creative craft of voices and instruments working together.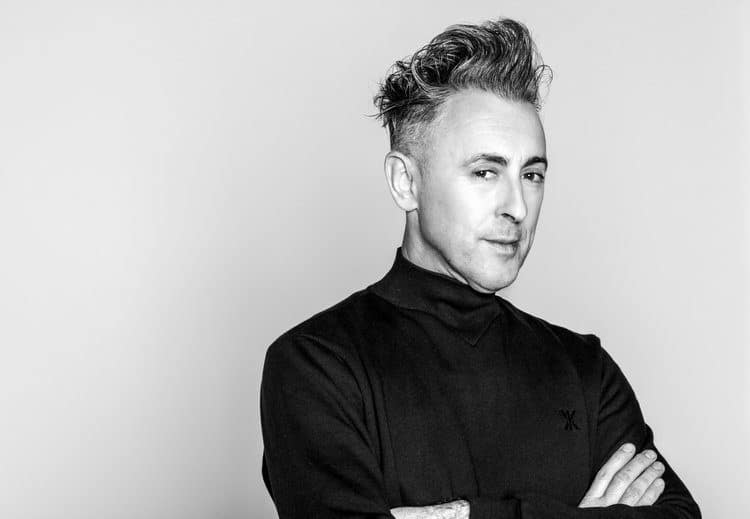 Between music, Cumming moves the performance along with personal stories and anecdotes: about his time in Cabaret, his role as Eli Gold on TV's The Good Wife, his memoir Not My Father's Son and the jingle ("Ecstasy") he wrote for a condom commercial. Beware on that last one if curiosity takes you to YouTube – it's quite catchy and people are guaranteed to give you judgemental looks on public transport systems if you start singing it out loud.

Despite the humour and mischievous grins, Cumming exposes personal vulnerability through recounting memories of his abusive childhood, toxic ex-boyfriends and biological mysteries of his grandfather Tommy Darling. His scars are sung through tribute tracks such as "Goodnight Saigon", and his cultural background is celebrated in a Scottish ode "Mother Glasgow". There are medleys by Adele, Lady Gaga and Katy Perry, followed by a beautiful french number of Jean Renoir's "La Complainte De La Butte".

As an audience member you are fully connected and blinded by the unknown; the versatility of Alan Cumming is what keeps the show interesting and unexpected. In one moment you are hearing the recital of a letter to US President Donald Trump, next you are learning about how painful laser tattoo removal is, and lastly you're being transitioned into hanging backstage in Liza Minnelli's dressing room. All songs are positioned by a story and moment in his life, sectioned off into themes like heartbreak and discovery.
Righteously followed and lived by, the tattoo "only connect" on Cumming's arm is the pure truth of how the audience was that night. In a more public and global "Club Cumming", you are simply just a fellow human, with a whisky in hand, listening to a man with heart. In a mix of inclusivity and promiscuity, we are all just rebels without a cause, friends and followers of the man on stage.

If listening to a powerful voice, risqué humour and emotional stories is your type of recipe, I highly suggest you make the conscious decision to see him next time round. Lucky for me, I get to see him every day with my mother's blurry pixelated photo she managed to proudly capture. I have a feeling we'll be taking a trip to the picture frame shop this week. Welcome to our household mantelpiece Mr. Cumming.
Latest posts by Katey Bulner
(see all)