You and your girl gang are sassily invited by the Flossy Posse on a Girls Trip. Get your one-way ticket to sexual innuendos, female empowerment and a whole load of drinking, dancing and romancing. 

Starring powerhouse females, Regina Hall (Ryan), Queen Latifah (Sasha), Jada Pinkett Smith (Lisa) and Tiffany Haddish (Dina); the chemistry and harmony between the four leads in this movie is something that can't be scripted. Directed by Malcolm D. Lee of The Best Man films, and written by Kenya Barris (black-ish) and Tracy Oliver (Barbershop: The Next Cut), Girls Trip is more than just a hysterical, and at sometimes, embarrassingly gross-out film; it's also a warm-hearted and optimistic celebration of friendship, self-worth and black womanhood.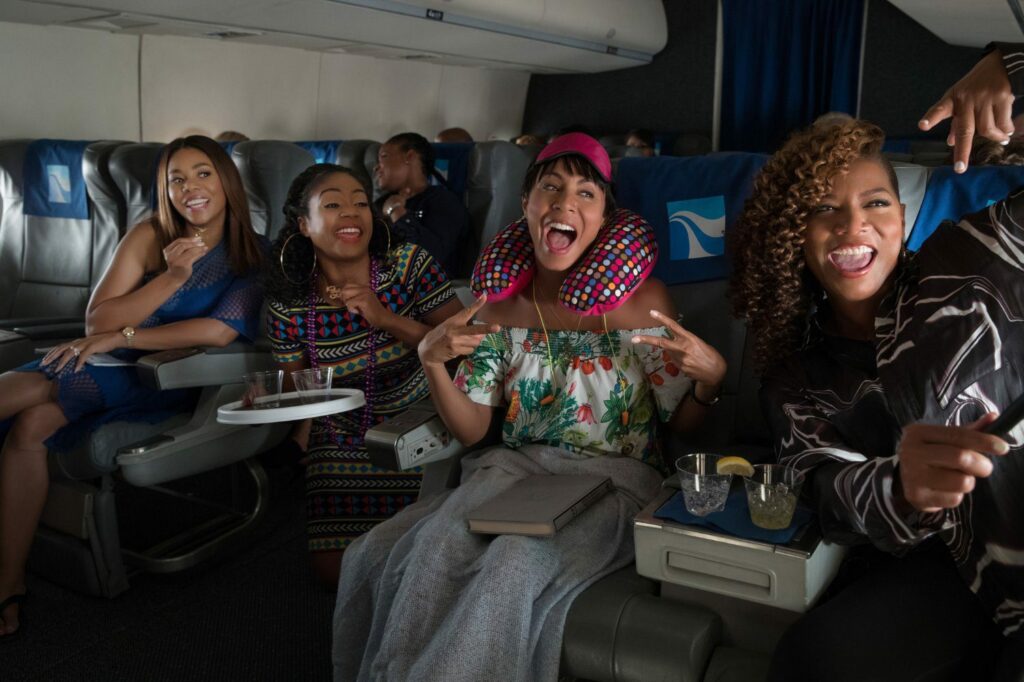 Girls Trip follows the story of four college best friends who reunite for a wild and hilarious night of adventure, scandals and partying in New Orleans for the annual Essense Festival. Ryan, the high-profile celebrity and author of her best-selling self-help books "You Can Have It All" is invited to be a keynote speaker at the festival with her "picture perfect" marriage to Stewart (Mike Colter).

Seeing it as an opportunity to get the girls back together again, the friends return once more; bringing with them old memories and old (but yet unsettled) feuds. Along for the ride is Sasha, a failing and broke celebrity gossip blogger who masks her struggles by steely bravado; Lisa, a single mother whose life has been consumed with the responsibilities of her children; and lastly, the bold and fiery Dina (aka the funniest one), whose wild side causes a domino effect of conflict and problems.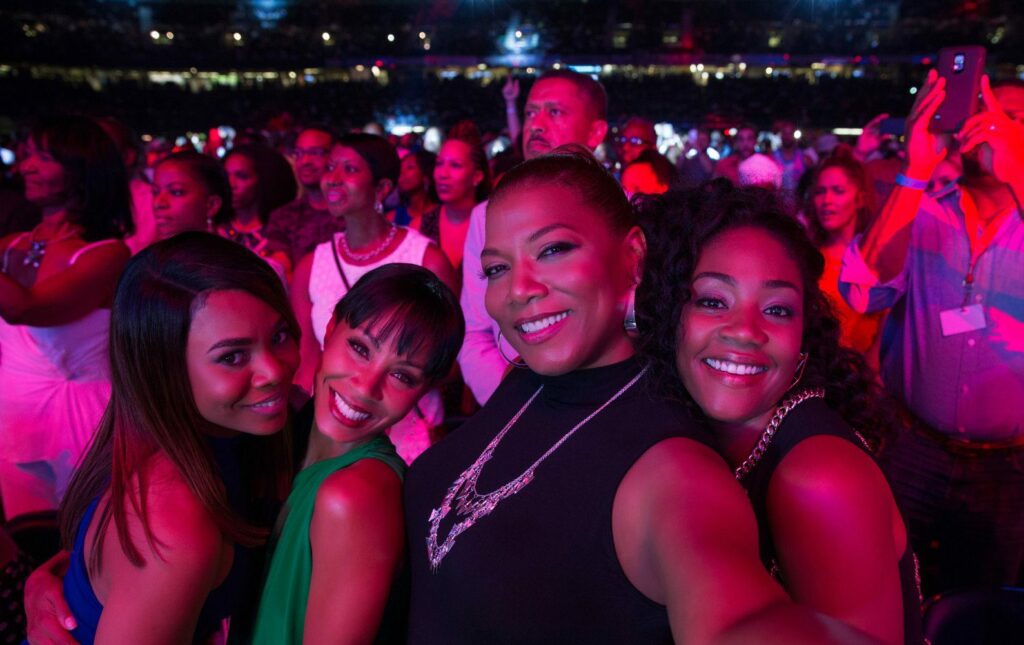 The true essence and reasoning for the films success is purely down to the natural and authentic humor of the four women, and the situations that they end up in: zip-lining across Bourbon Street; hallucinating on absinthe; performing a bad-ass dance routine in the clubs, and getting into an all-ladies fist fight.

When you're not crying from laughter or gasping in shock, you'll find yourself being reminded of an iconic and universal lesson: when life gets you down and people betray your trust, your girlfriends will always remain by your side and bring you back up. So let loose, get your girl squad together and hit the cinemas for one of the greatest modern chick flicks this year! Don't forget your matching bedazzled denim jackets though.
Latest posts by Katey Bulner
(see all)