Let's start out by saying Better Watch Out is one of the better horror flicks I have seen in years. It is not often that a horror movie will shock me as I have seen them all; from Freddy vs. Jason to The Blair Witch Project, and even your old cult flicks. I'm a horror movie junkie, so I'm pretty picky, but I was pleased that at the end of this film I had jumped out of my skin as many times as I thought to myself "What is happening right now!?".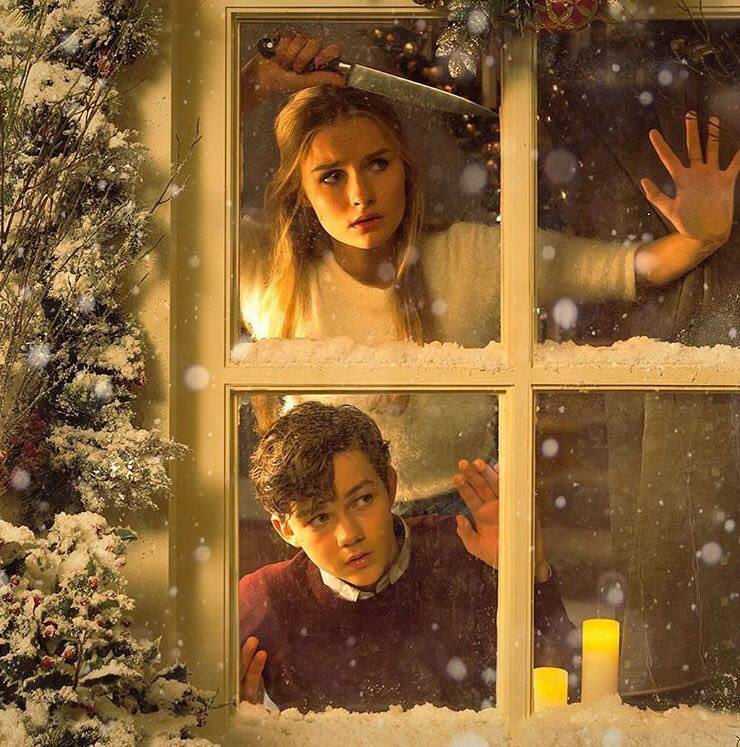 Better Watch Out is an Australia/US co-production set in America (but filmed in Sydney, Australia) starring three young Australians in the lead roles. Directed by Chris Peckover and written in collaboration with Zack Kahn, Better Watch Out is most definitely not a family holiday flick that was created for young viewers. Though some critiques are labelling this a comedy/horror – aside from a few moments that are so twisted you can only laugh – I would say you would have to have an interesting sense of humour to be in fits of laughter throughout.

When young Ashley travels to the suburban home of the Lerners to babysit their 12-year-old son Luke, the happy adventures soon come to a drastic change when unwelcome intruders announce their arrival. The very dark horror film includes many-a-gory scenes including a tragic death between best friends via shotgun to the head, multiple stabbings, and even an edge-of-your-seat game of 'swing a paint bucket into the hostage's head'. There is also frequent strong language, tween/teen drinking and drug use (a 12-year-old drinks, abuses narcotics, and tries to "roofie" a teen), and some non-graphic sexuality.
Better Watch Out made use of an old horror flick trick through the juxtaposition of something going terribly wrong during festive season celebrations. A big and cheeky twist arrives relatively early on, transforming this largely single-setting film, into something considerably more interesting, playful, and horrifying.

It has been a great year for spooky Australian films; Better Watch Out joining other decent hair-raisers such as Cargo, Killing Ground and Hounds of Love. If horror and holidays are your thing, then you'll love this film. Season greetings and Merry Christmas you thriller film freaks!
Latest posts by Brianna Denmeade
(see all)