In a new trend of bar gamification, we've been witness to an influx of retro arcade bars, putt-putt, and pinball. Well, Oche is kicking it wayyyyy old school with a vintage take on the trend and bringing back the humble ol' sport of darts. It's been a while since we've had a crack at darts with the old fellas at the footy club and you've got to wonder if your game would improve after a schooey or two? Well, let's take a trip down memory lane and find out.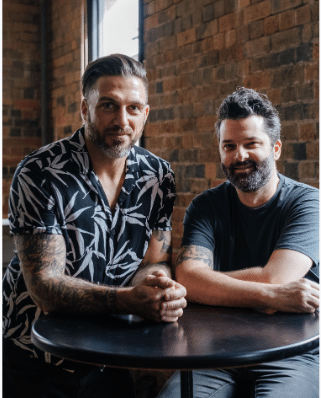 "Oche signals the renaissance of the analog social experience, where the phone is no longer the center of the universe and instead real-life experiences and relationships are given the priority and attention they have long been denied," states Evens, the owner of this lush new establishment. Breathing new life into the old tradition, in its beautifully refurbished digs of the 115-year-old Old Flour Mill Building in Constance Street, Fortitude Valley, Oche invites you back to the golden age where you're encouraged to put the phone down and play some darts. The expansive venue spaced out over 700 square meters across two floors can play host up to 360 patrons and features an outdoor terrace with 2 bars, one of which will be dedicated to seasonal craft brews. Perfect to gather your pals and have a bit of competitive banter, Christmas Parties anyone?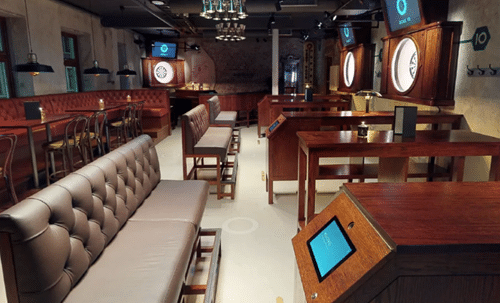 With specially crafted cocktails that pay homage to the River City, or a bevy of beers to keep it real, you could also be tempted by Tempranillos, pinot noirs, rose's or some suave Sauvignon Blancs (yes Oche goes a few steps further than the classic old house red or white of the classic pub). Paired perfectly with some nosh from Former Head Chef of Gerard's Bistro, Ben Williamson, who has brought his a -game to the table, with local produce being the star to a selection of share style dishes that have been designed to be consumed with your spare hand while the other takes aim.
Brisbane plays premier to the first Australian city to experience Oche, having opened in Oslo, Norway 2018 to much success. Oche aims to be Brisbane's first "environmentally conscious venue" by using local produce catering to vegan/vegetarians and engaging in sustainable practices. Oche is an inclusive experience that's sure to bring people together for some friendly competition. Taking bookings now!