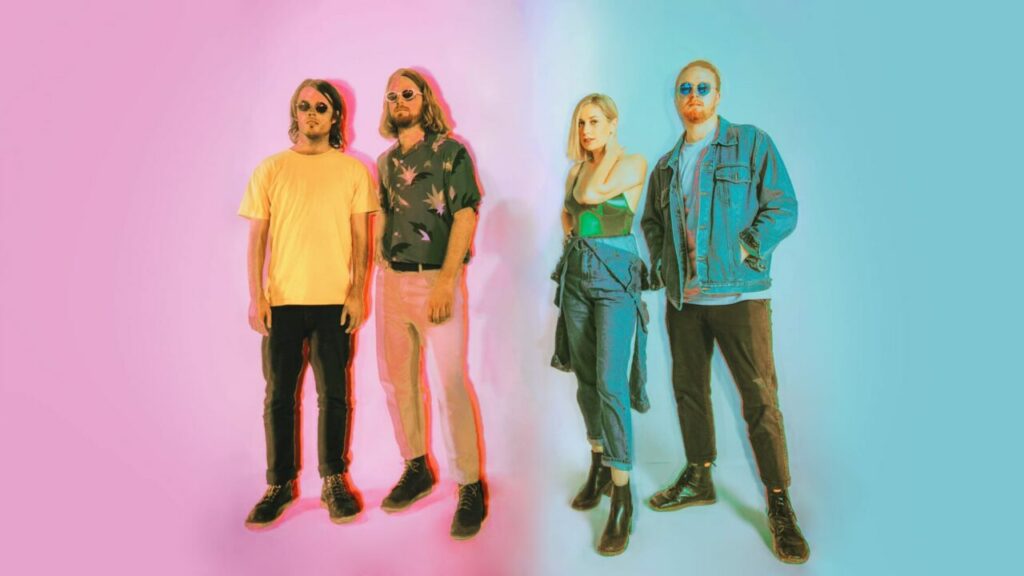 Alternative indie pop band Pirra have a new single Never Apart, a synthy adventure produced by Sam Littlemore of Pnau. The group, whose namesake Pirra means moon in Luritja, a language spoken by the Luritja people, are set to hit the road for an east coast run of dates finishing up at Suzie Wongs Good Time Bar (Bris) on September 12. Hayden from Embrace Brisbane caught up with Curtis from Pirra to speak about lockdown, music and touring.
Hey there, how are you going?
Lockdown aside, I've just emerged from the surf feeling humbled by the size of the waves we had today. The flipside of lockdown has allowed us to focus on all the action happening around the band at the moment without being too crazy busy.
Your new single Never Apart has just been released, that must be exciting. Did you have any influences or records you were listening to that helped shape this track's sound?
Totally! As you know, we were fortunate enough to work with Sam Littlemore from Pnau which, I guess you could say was fairly serendipitous, as we had been listening to a lot of the Pnau repertoire during that time. Certainly a big influence. We find a lot of inspiration from other artists and are motivated by the crazy cool stuff that people are doing with music production. Bands like Running Touch, Cosmo's Midnight and Bag Raiders were definitely getting hammered on our playlists during the writing phase of Never Apart.
As a listener, we can definitely hear a natural progression in craftsmanship & sound from older tracks like Getaway and Wake Me, into more synthesised dance tones from Under the Skyline to Limousine Lies, and now Never Apart. Has the song creation process changed at all over the years, as you master your craft?
I think you nailed this one! We've certainly spent the last few years winding through different influences and sounds. A big part of this has been our obsession with recording and producing the bulk of our music ourselves and as a result, the more you work on it the better the outcome. Apart from that, we've definitely been very receptive to the audience's response to our new tunes over the years and I guess you could say that the dance floor has been pulling us down a certain path. Nothing more exciting than seeing a group of people getting all sweaty on the dance floor.
You're starting a Tour in September in support of the new single, with three East Coast dates announced so far. Are there any particular cities or venues you're particularly looking forward to visiting during the tour?
Excited and nervous for all of them as it's probably our most daring run of the show yet. If I had to pick one I'd say Oxford Art Factory having spent a lot of the bands earlier years in Sydney. That place is an institution in of itself and has seen so many epic bands rock the stage. Would be a huge box tick to see that one go off.
How do you think the music industry and especially live performance has changed moving forward after the pandemic? What do you think this means for aspiring artists?
Optimistically, I hope it creates awareness around how important and needed live music is for our communities. We've certainly felt a new kind of vigour and enthusiasm around shows we've been lucky enough to do over the last few months, which says to me how much people missed seeing live music. Given we follow the right road map moving forward, I think the live music sector can become a lot stronger and facilitate many more opportunities for aspiring artists to get involved.
Latest posts by Hayden Mills
(see all)